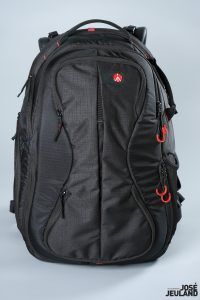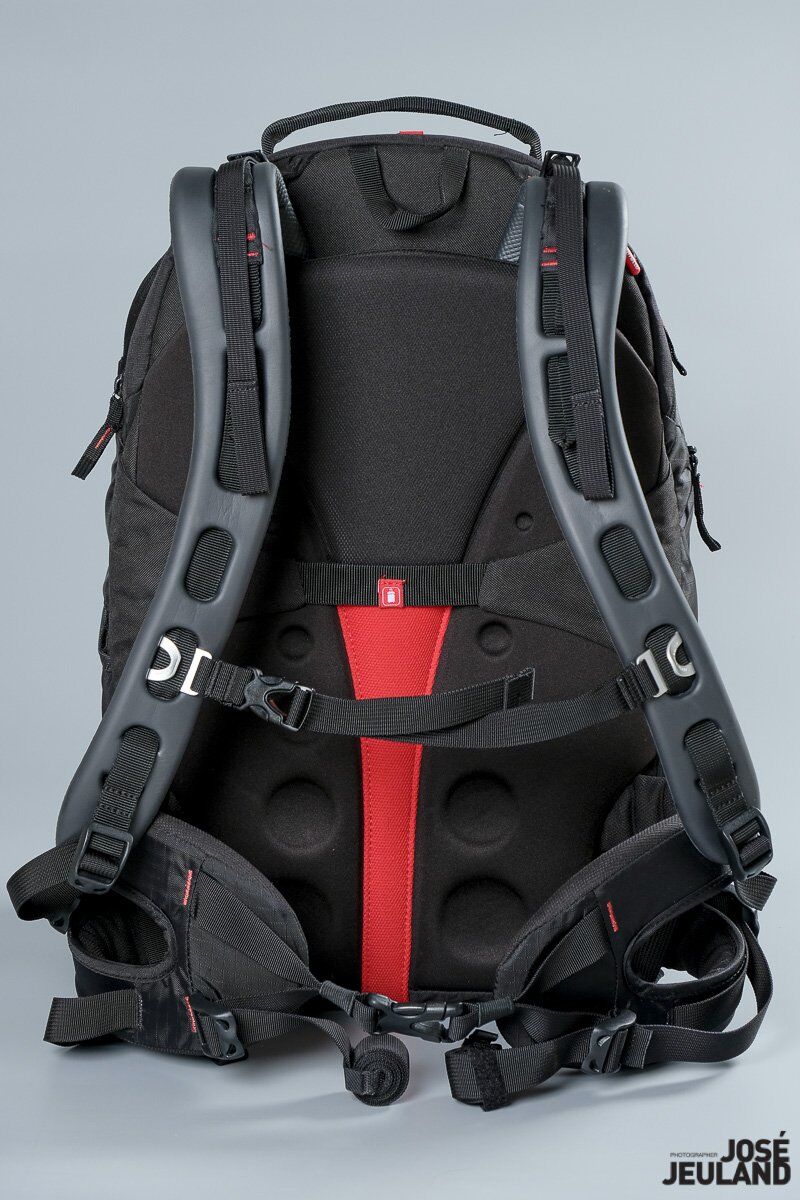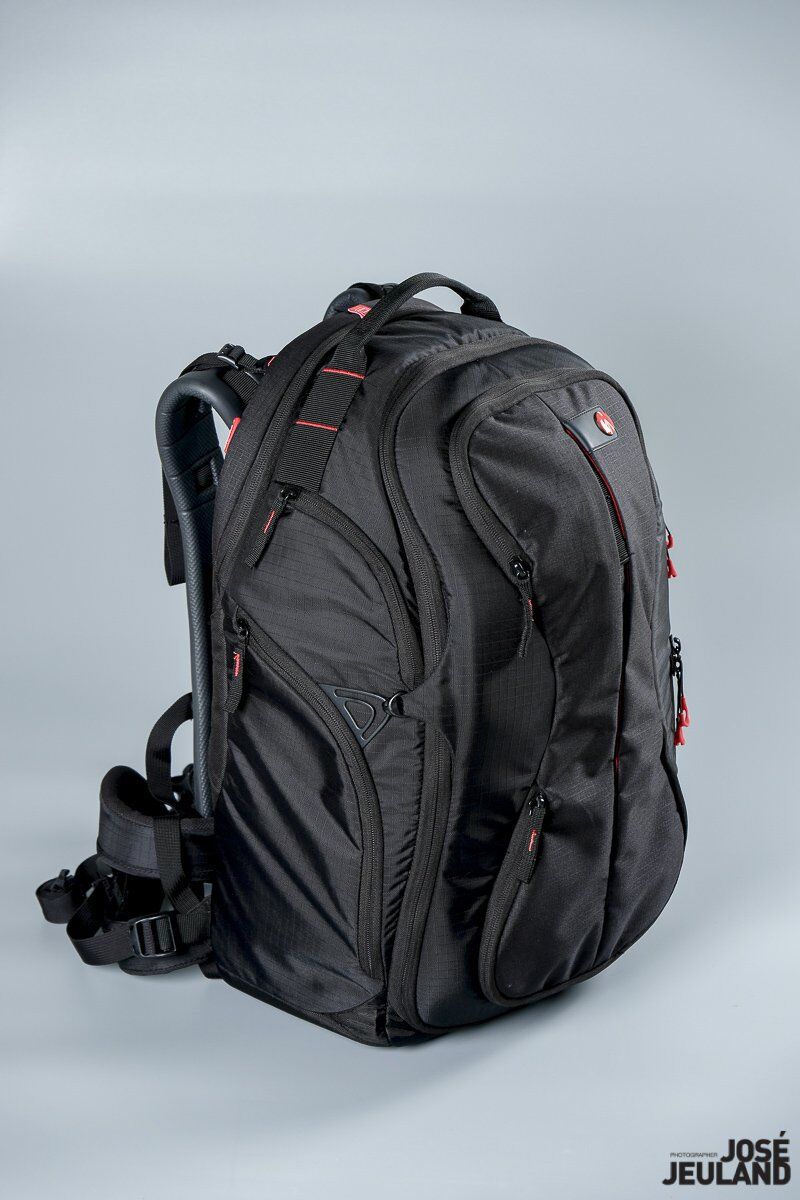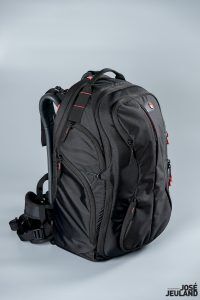 The Manfrotto Pro Light Camera Backpack Bumblebee-220 for DSLR/Camcorder
I'm happy to share with you a detailed review of the Manfrotto Pro Light Camera Backpack Bumblebee-220 for DSLR/Camcorder (yes, the name is very lengthy :)). I'll be writing my review based mainly on my experience using it for my recent photography trips.
I received the Bumblebee-220 along with a new tripod MANFROTTO 190CXPRO4 just before my trip to Japan (sponsorship post). According to the description, the bag could hold up to 3 bodies camera, 8 lenses ranging up to 500mm, flash and accessories. For my side sounds more that just that because I'm using FUJIFILM Mirrorless Cameras as XT1 and XT2. It also has a compartment dedicated for keeping a 17-inch laptop.
I was in Okinawa for 3 week on a project documenting the longevity of the centenarians that resided there (the gallery). I took their photographs and also interviewed and filmed them. For this trip, I brought a lot of my equipment because I did not know if I'd be using natural light, flash or my LED panels. Each time I moved to a different location I had to adapt; I ended up taking all my photographs with a portable black background. To find out more about my trip in Okinawa: Here!
I travelled to Jeju Island on a separate occasion to take part in a 100 km trail running race as well as photograph the Haenyeo (women divers). I spent a total of 10 days there.
When I landed back in Singapore, I also shot for various places ranging from restaurants to bars and clubs.
While I was travelling about, and I kid you not, many people complimented me on the backpack because they felt that it complemented my tripod. They thought that the pair of equipment together looked very beautiful and professional.
I felt that my previous backpack was very resistant and less secure as compared to the Bumblebee-220.
From a practical point of view, the Bumblee-220 is very easy to use as everything I keep is very accessible; there were front and bottom openings to access the pockets. Unzip the front of the bag to find the unique modular Camera Protection System (CPS). The CPS contains three layers to provide the maximum protection for your gear: a brushed fabric exterior, a shock-absorbing foam and a structural reinforcement board. It is designed to provide the most protection to the centre of the bag. The bag is also water repellent and has a removable rain cover to keep your bag dry. Packed along with it are modular and removable cocoon pouches that help your organise your gear.
The paddings inside were detachable and I found that very convenient as you could take them out to wash whenever you wanted. I also found the bag very comfortable; the shoulder pads were especially comfortable with a very unique texture and fabrique, it gaves you a cushion sensation. The low belt fits in very well as a support.
I prefer to have a big bag when I travel because I personally like to bring all of my equipment with me on board the plane and not check them into luggage. I also always bring my old Manfrotto Unica Messenger Bag for my street photography because I don't want to lug a huge bag around. As it can store a lot of equipment, it is very heavy and taxing on your shoulder if you're embarking on street photography where you'd be carrying your equipment throughout.
My conclusion is that I really like the bag because it looks so good and complements my tripid so well. I'm looking for more adventures with him and to complete my bag collections with other sibling bags from Manfrotto.
It is a great investment for travelling or work purposes. The equipment that you keep is very safe and easily accessible from the bag. It is a perfect bag for normal use or professional with plenty of photography and videography equipment in general, and also for wildlife photographers.
Approximate Price : S$ 350 in Singapore (in the US US$215 and Europe 215€)
You can purchase the bag at Cathay Photo and or others retailer in Singapore.
Look out for my next review about the tripod stand.
The 2 side removal cover comes with his own pocket fixed in it, easy to arrange. The black side is the rain cover and the silver side is for to protect you gear for the sun, it will deflect direct sunshine and prevent your digital gear from overheating. Personally the cover is very useful when you are shooting in dirty or dusty condition during like in Safari. It is easier to wash your cover that your bag and also can project from crash.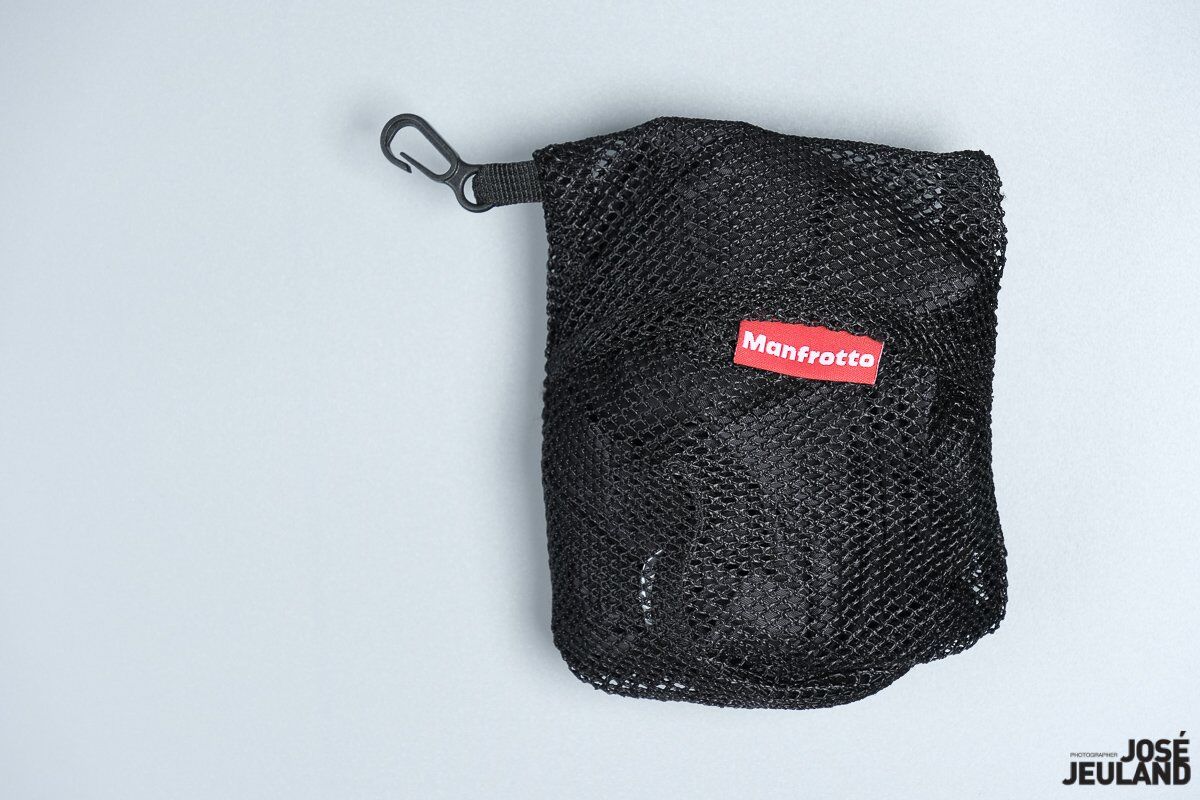 In the computer sector has a lot of space, I usually put my laptop, laptop cable, my agenda and others…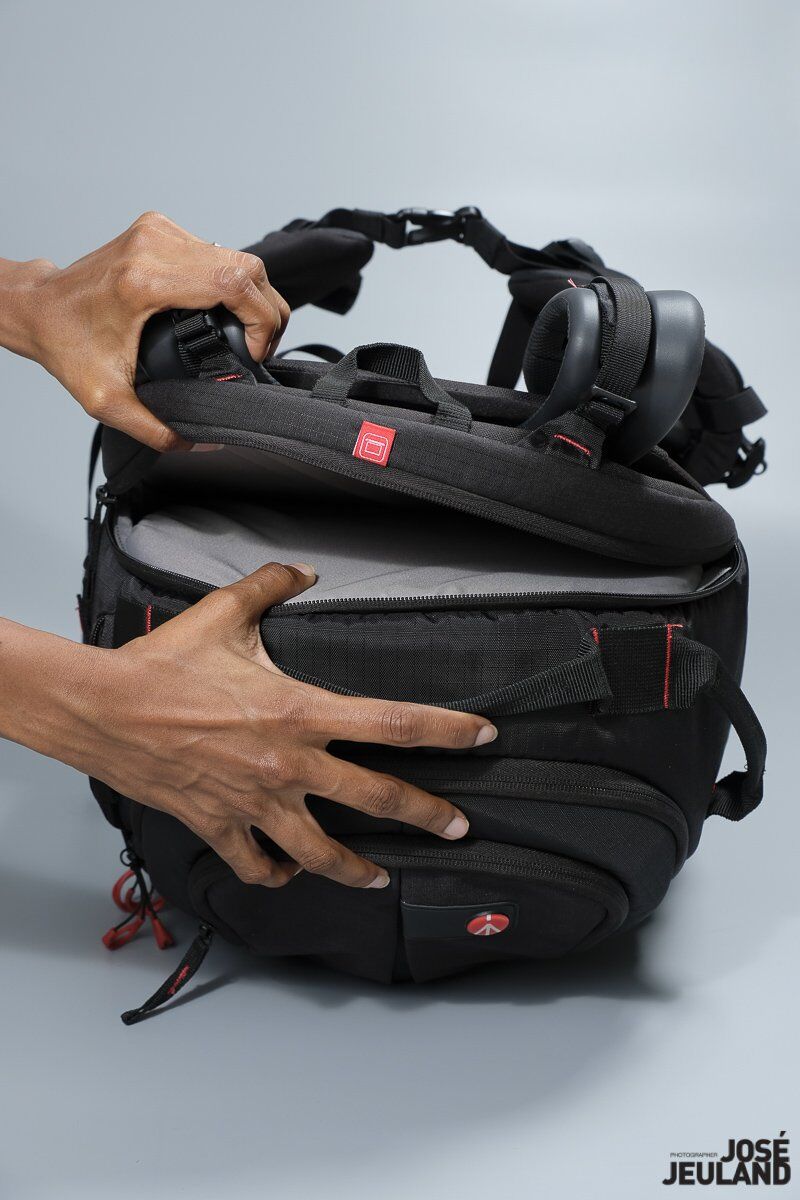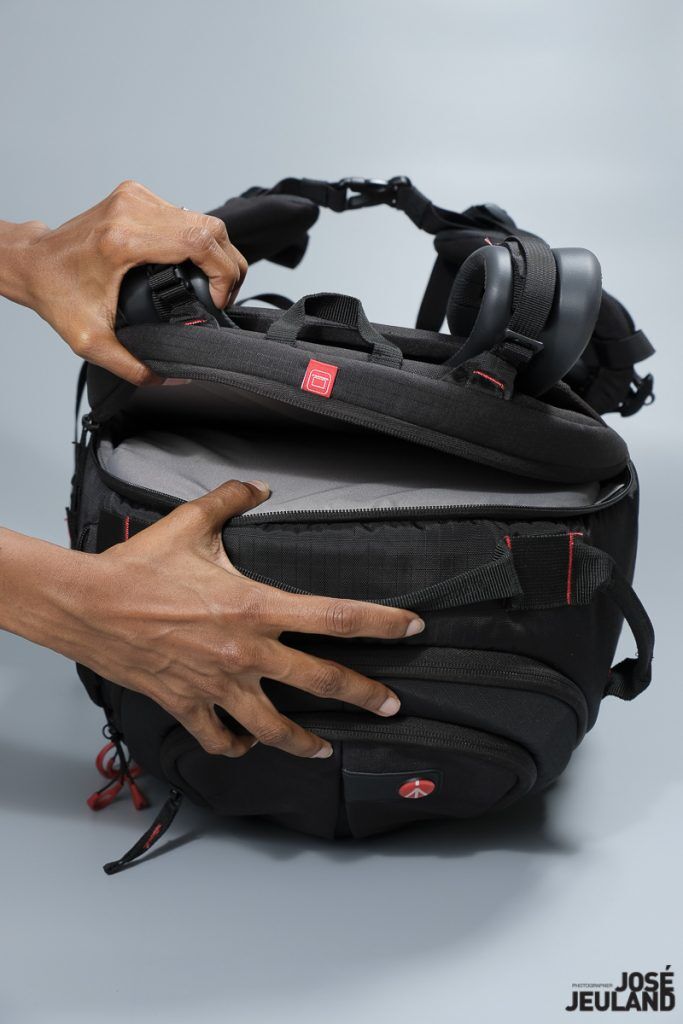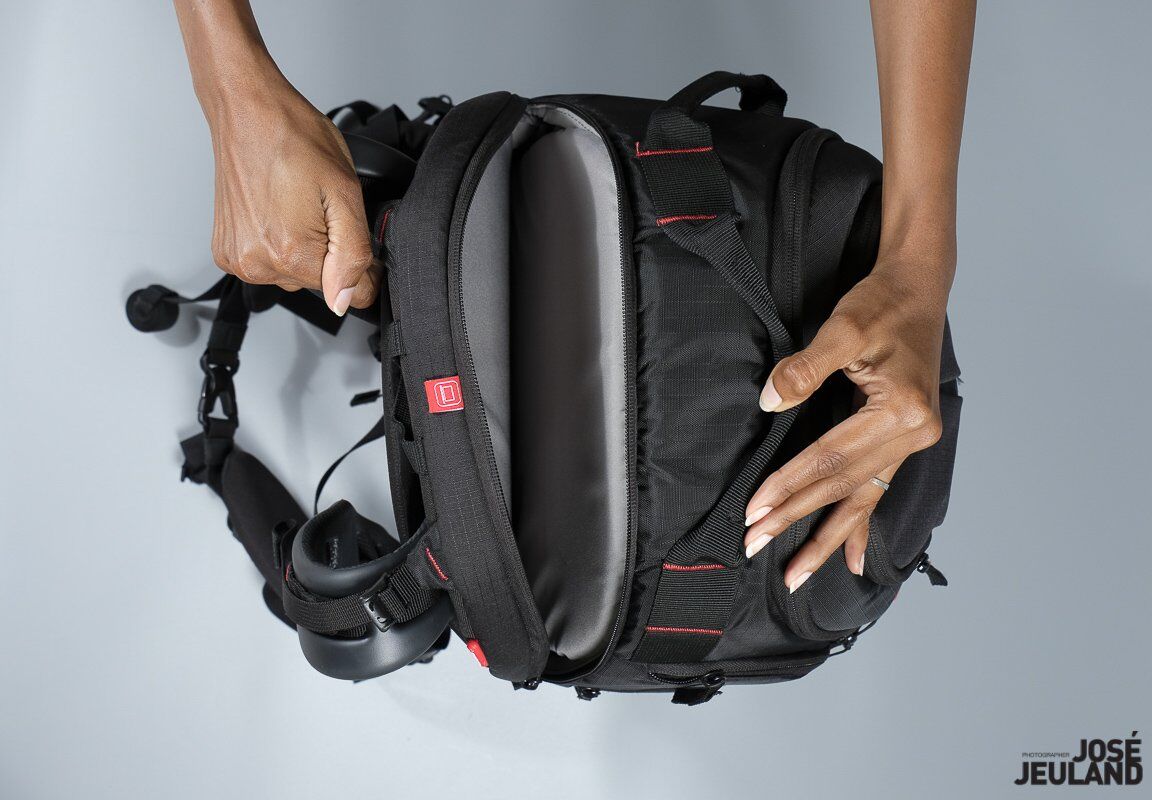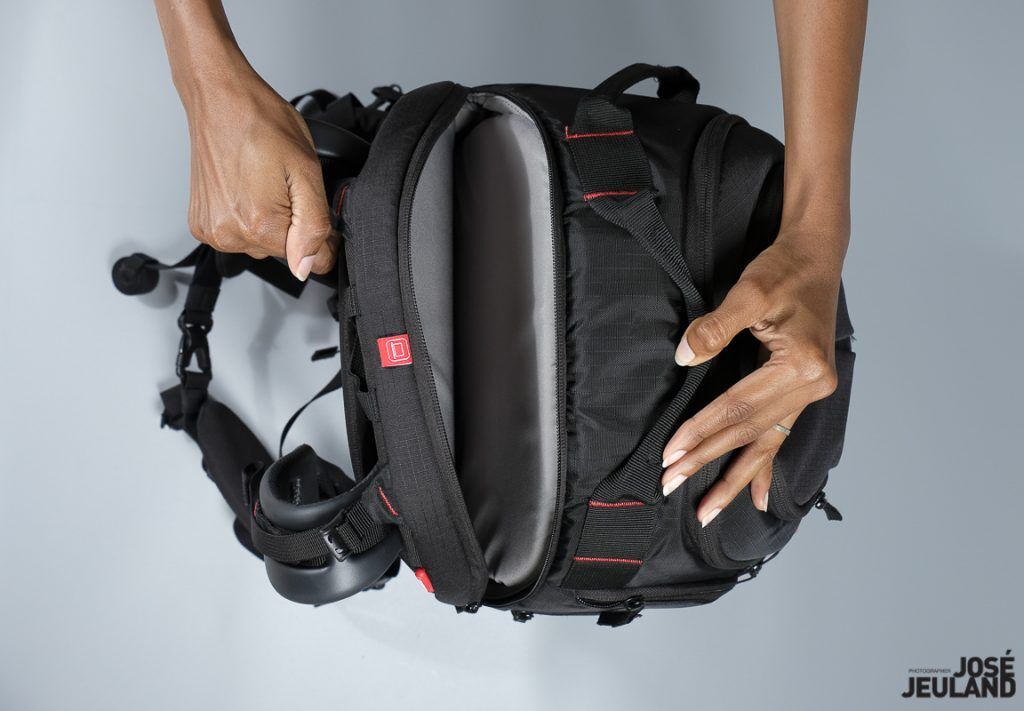 Top Pocket, I usually put my phone, pen, camera batteries, SD cards Folder, etc… goes deeper inside.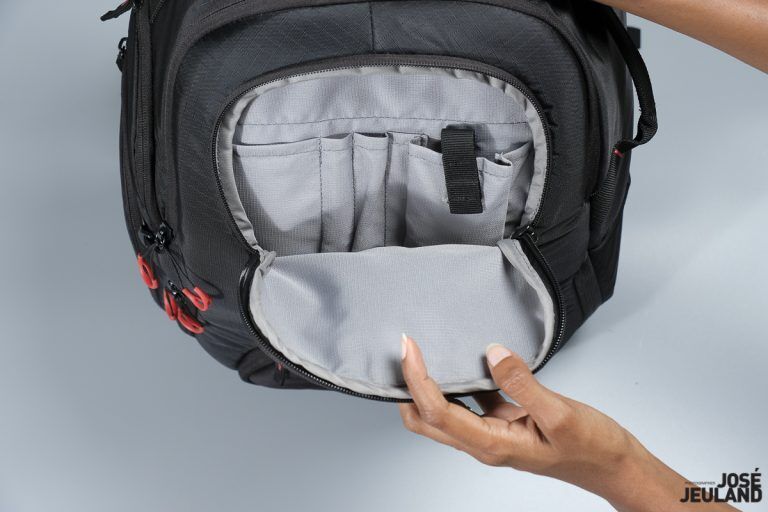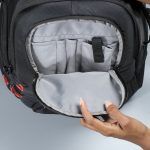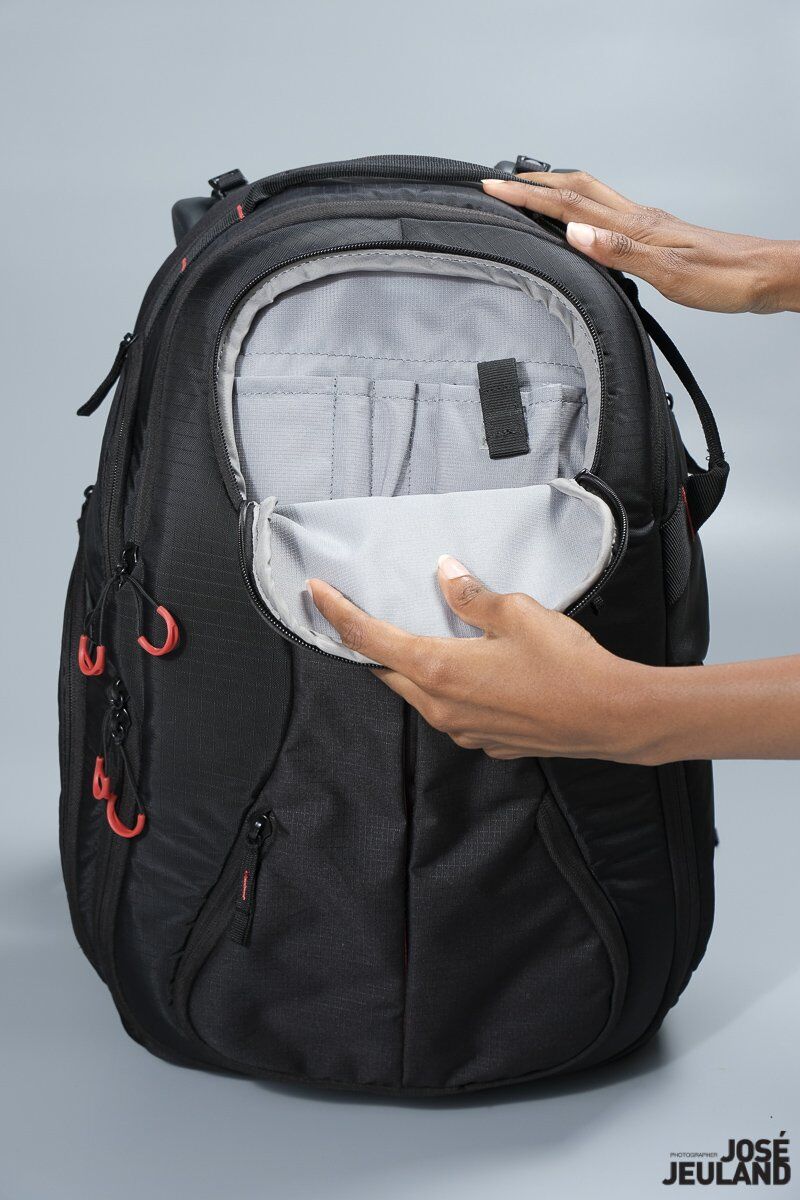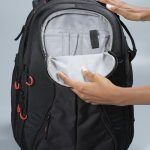 Down Pocket, I usually put my 2 hard drivers, few cables and accessoires.
For both pockets, you have ample spaces to include your items.
The inside + The Zip and Construction: the hook gives 2 option to have access for the gear, unlock the hook and you can open the entire bag or leave it locked and you can only open the top side or the down side. You can find few ring band or ring band for to add to hang others stuff. The Zips are of an amazing quality. The Fabric is water repellent and the 2 Cocoon Pouches are removal and can contain 4 lenses each. Empty with no gear, the bag is relatively light and is less than 3kg.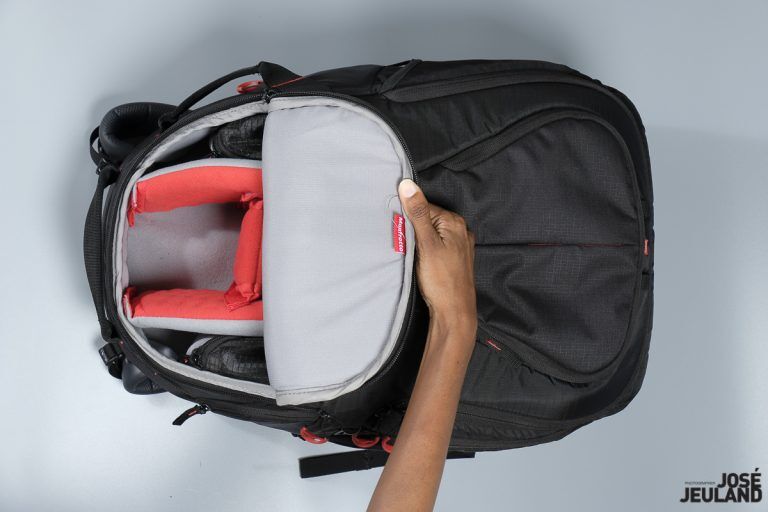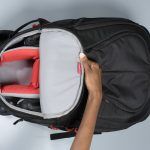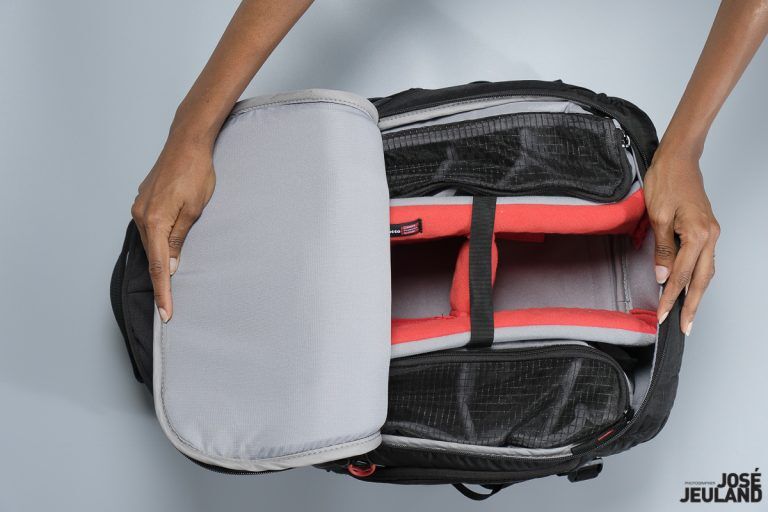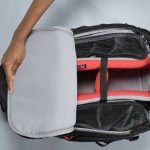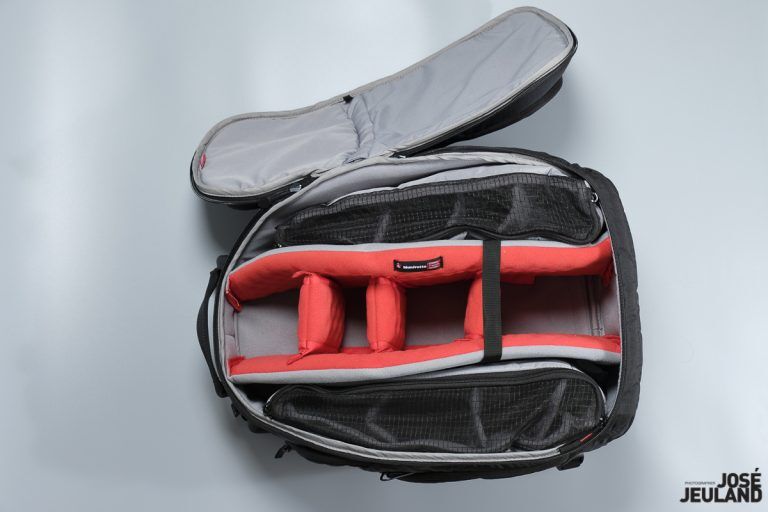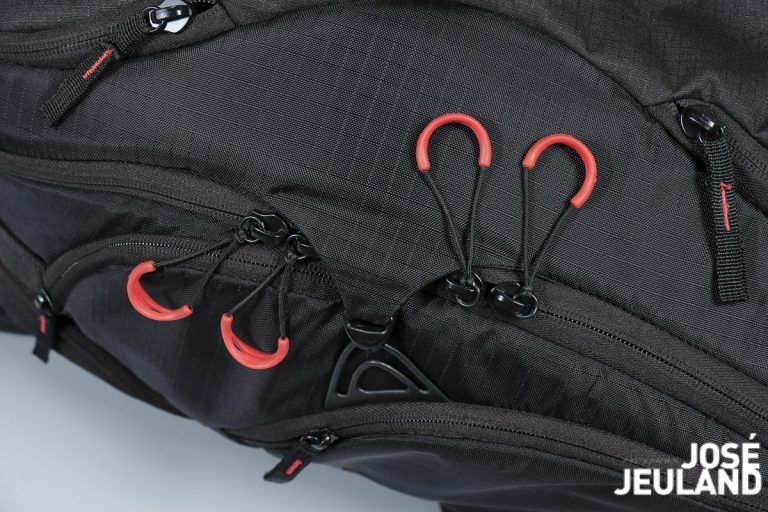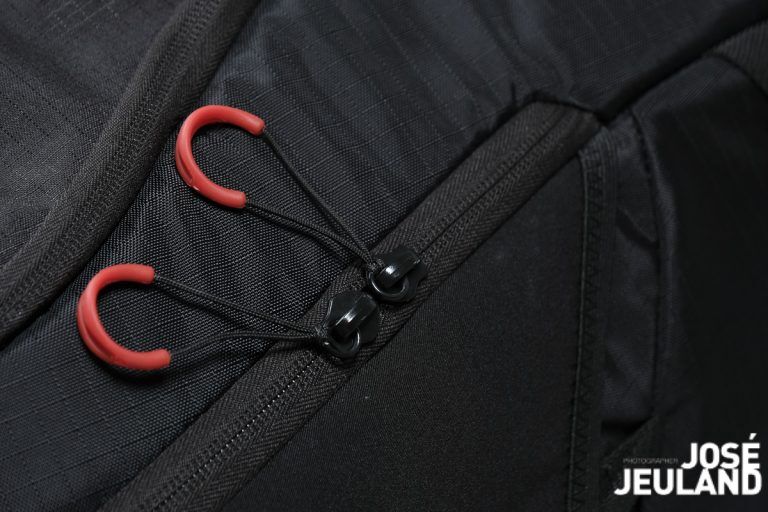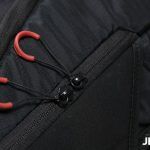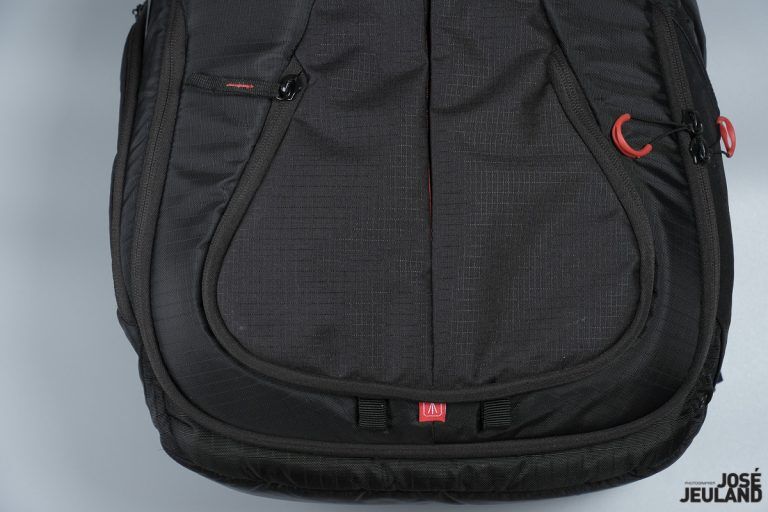 The Trolley Sleeve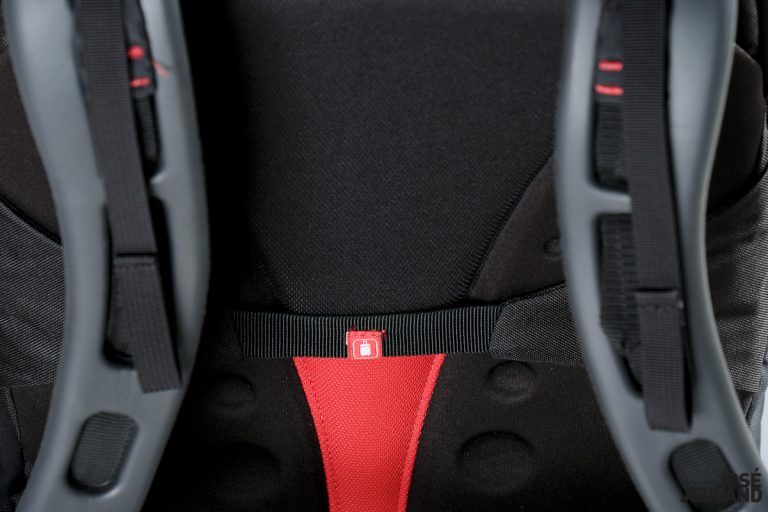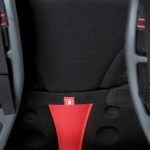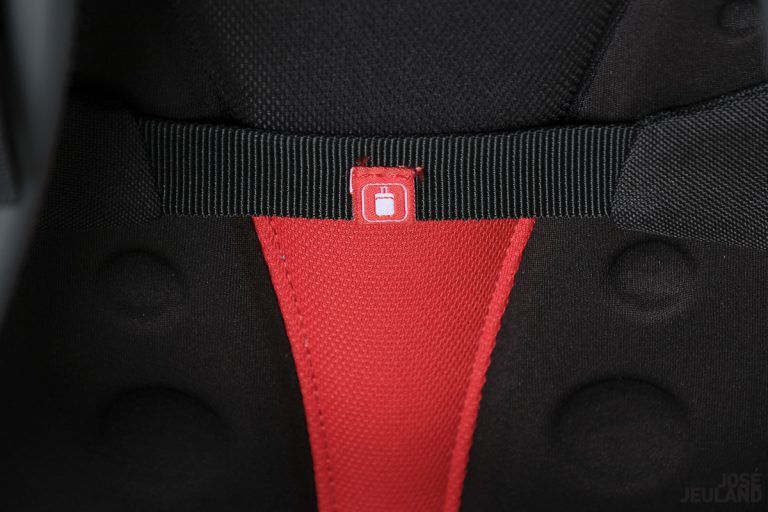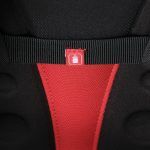 Two Handful
Sides external organizer pockets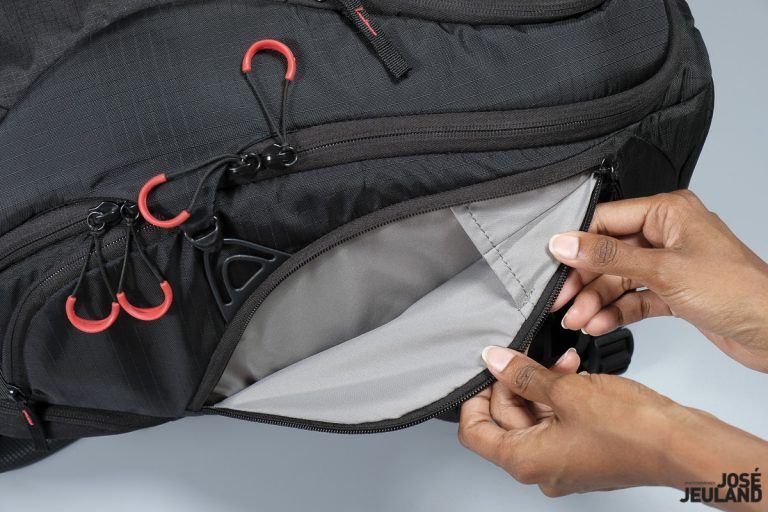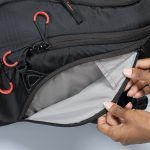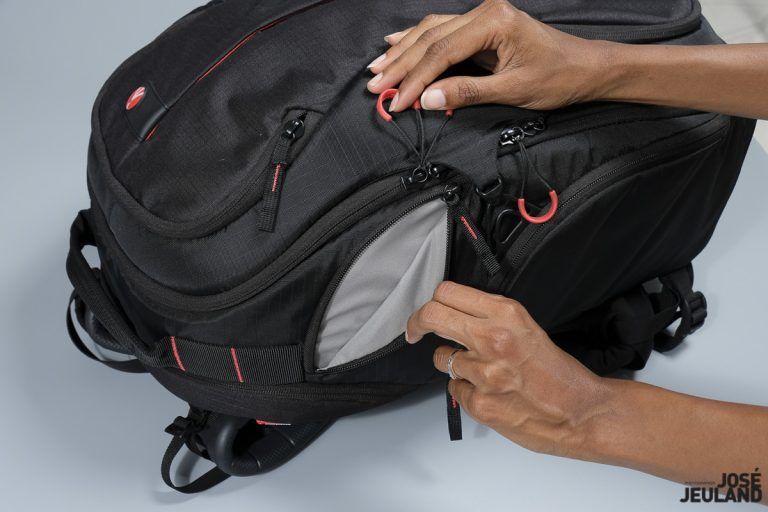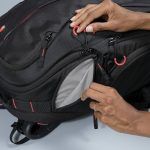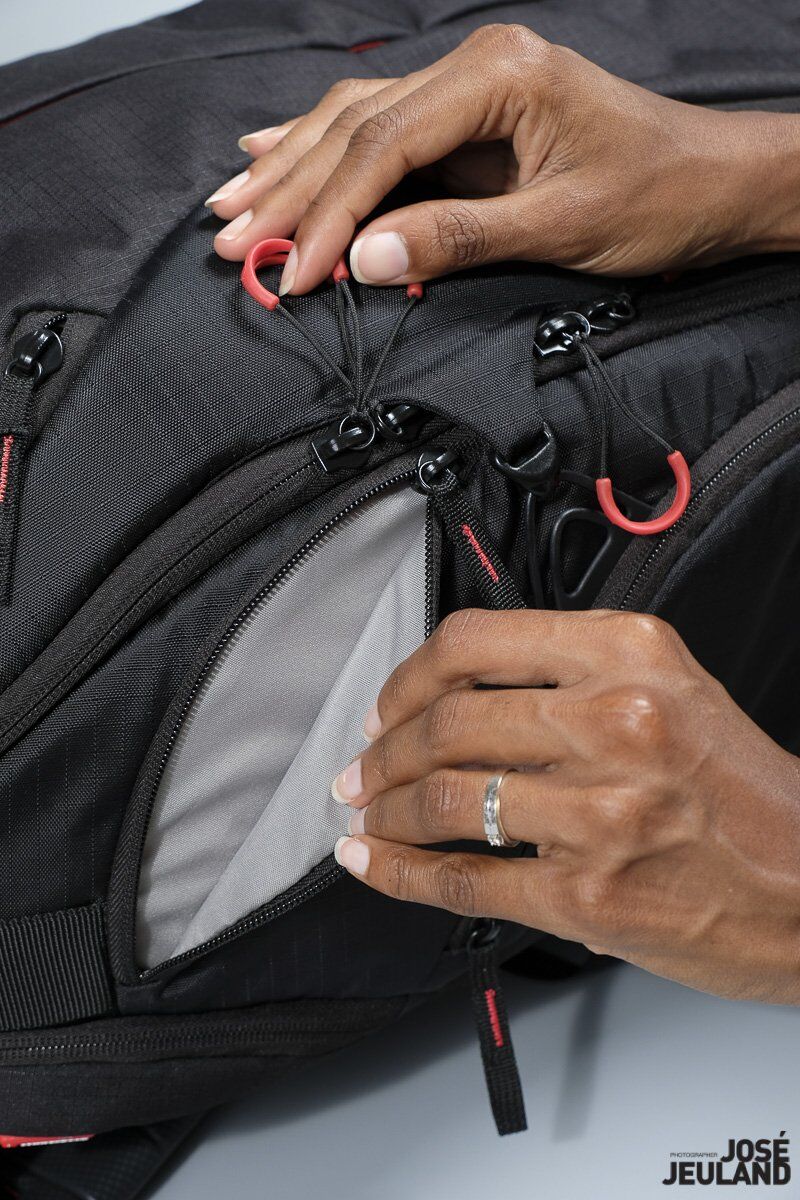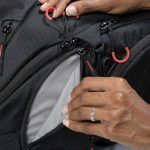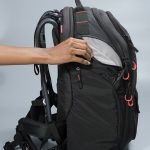 Tripod Holder, you have 2 options for to fix your tripod, on the side or the front. Personally I prefer on the side, I fell it fits better. The holder is very easy to place and remove. It comes with 2 tripod straps.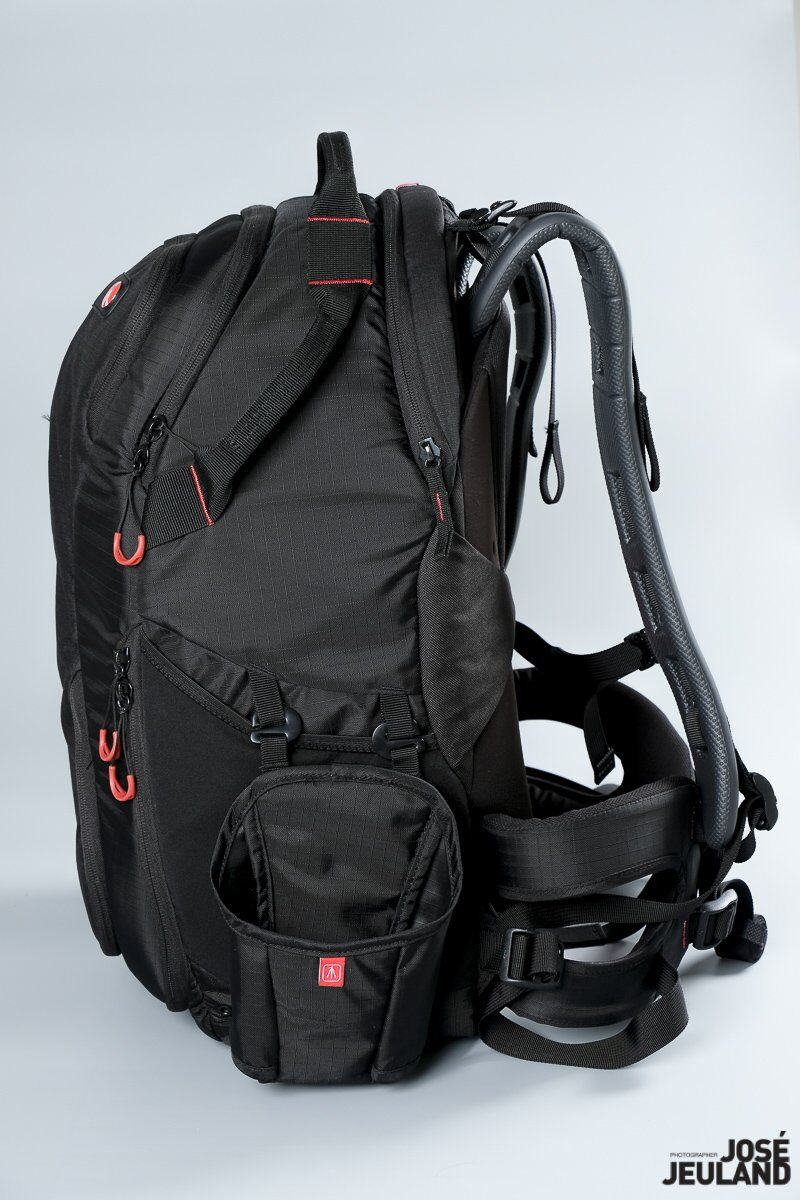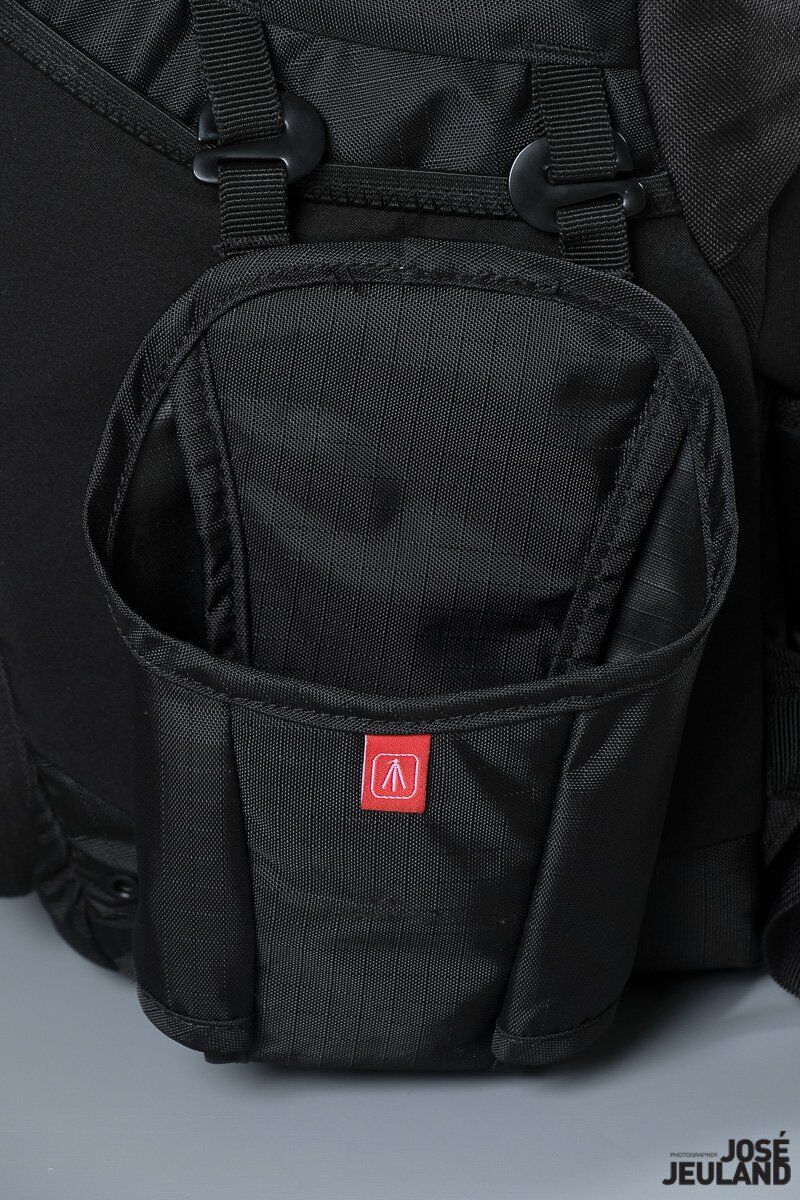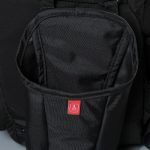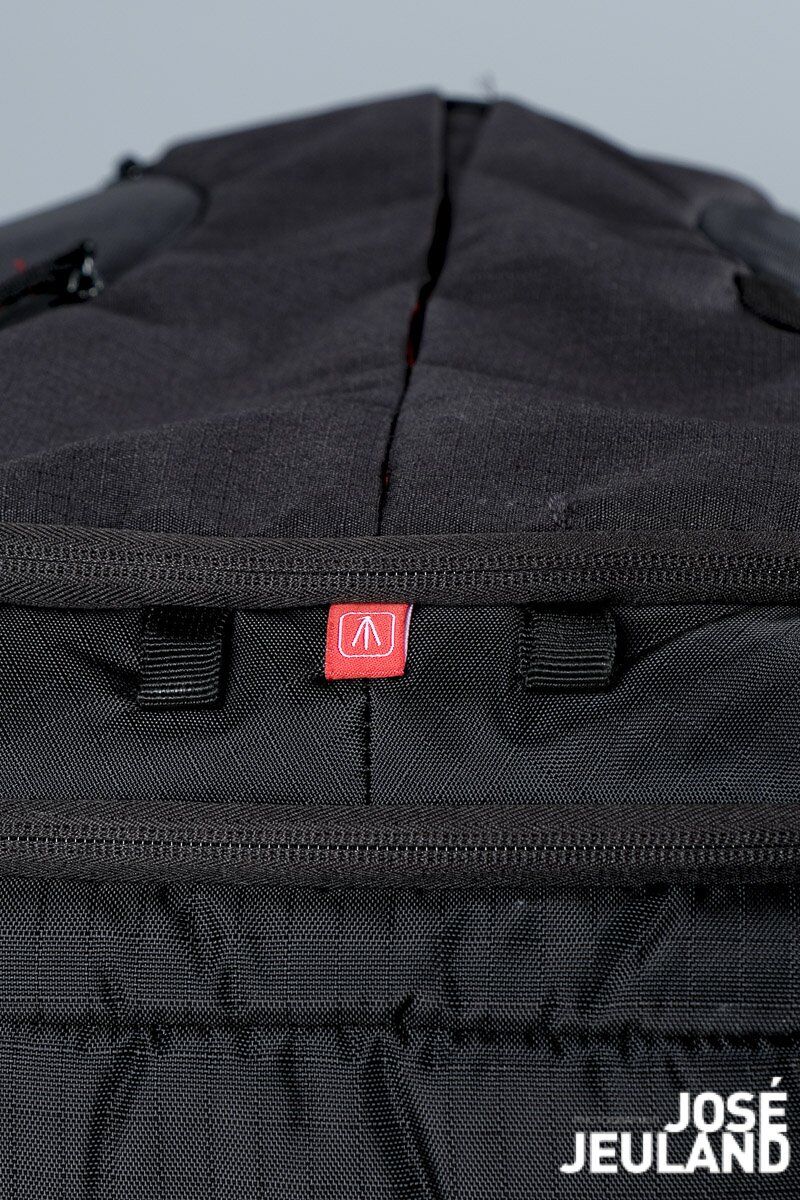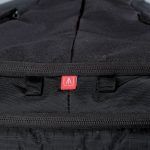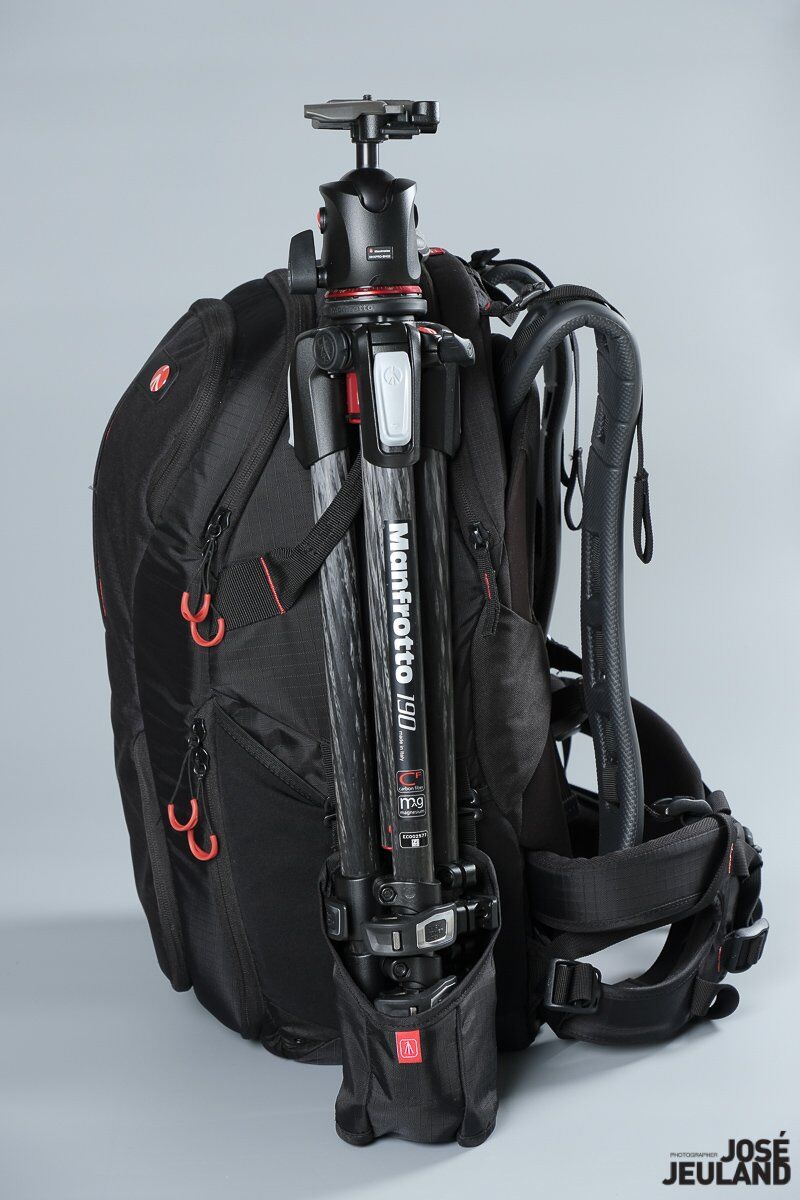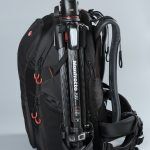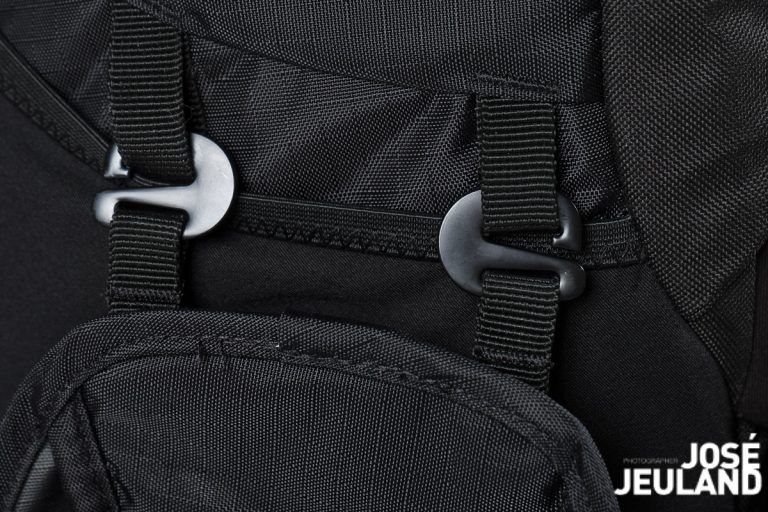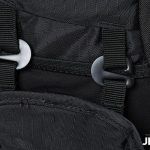 It is just an example of what I can bring inside about I could way more.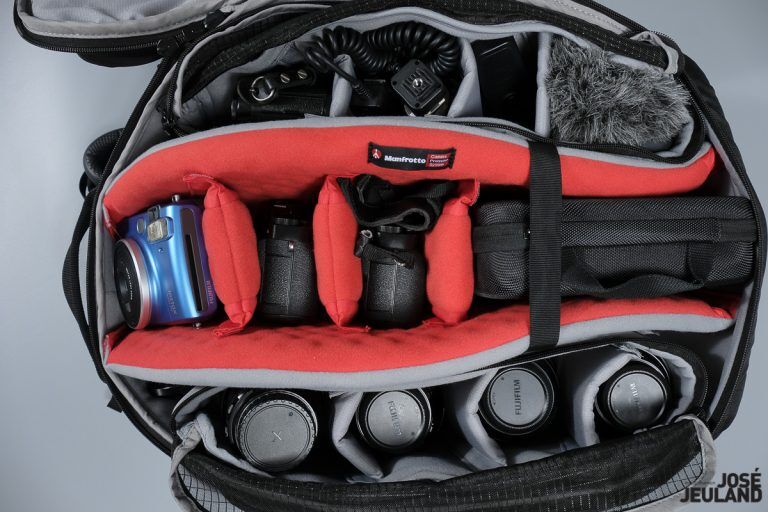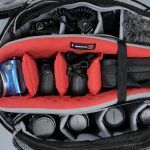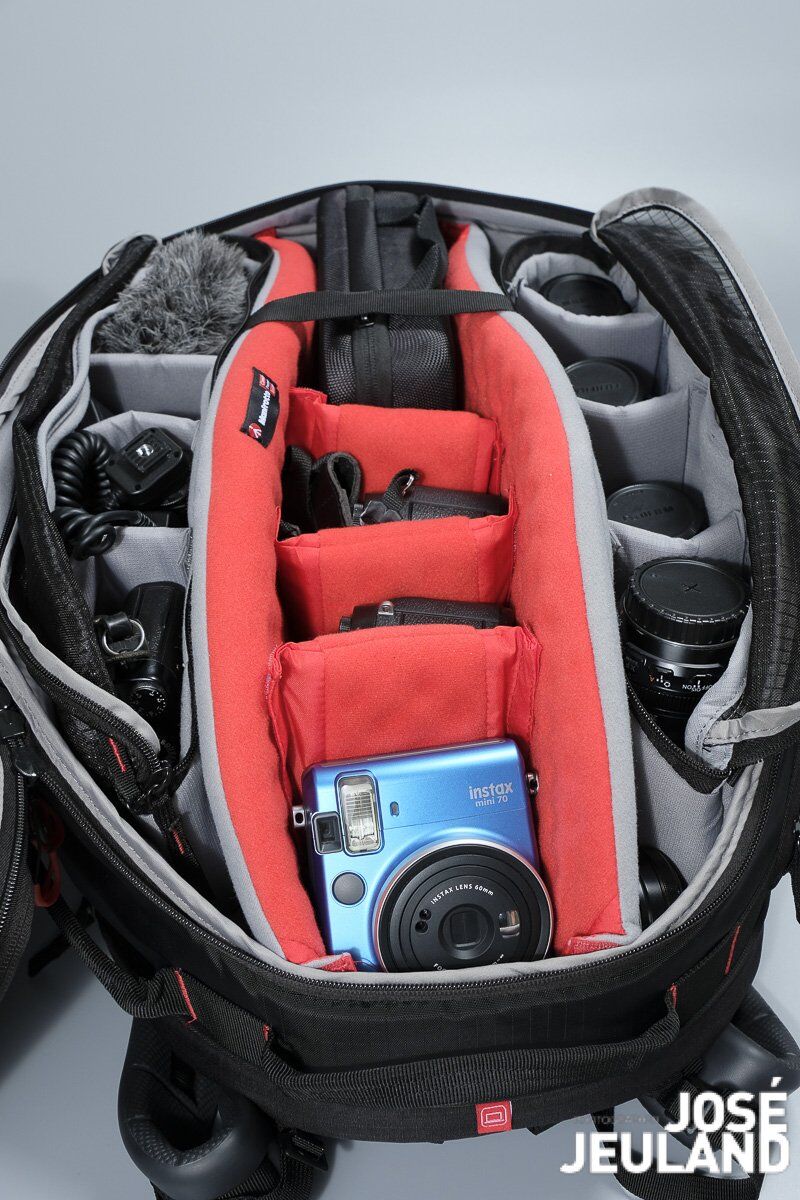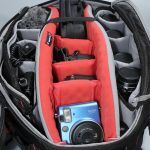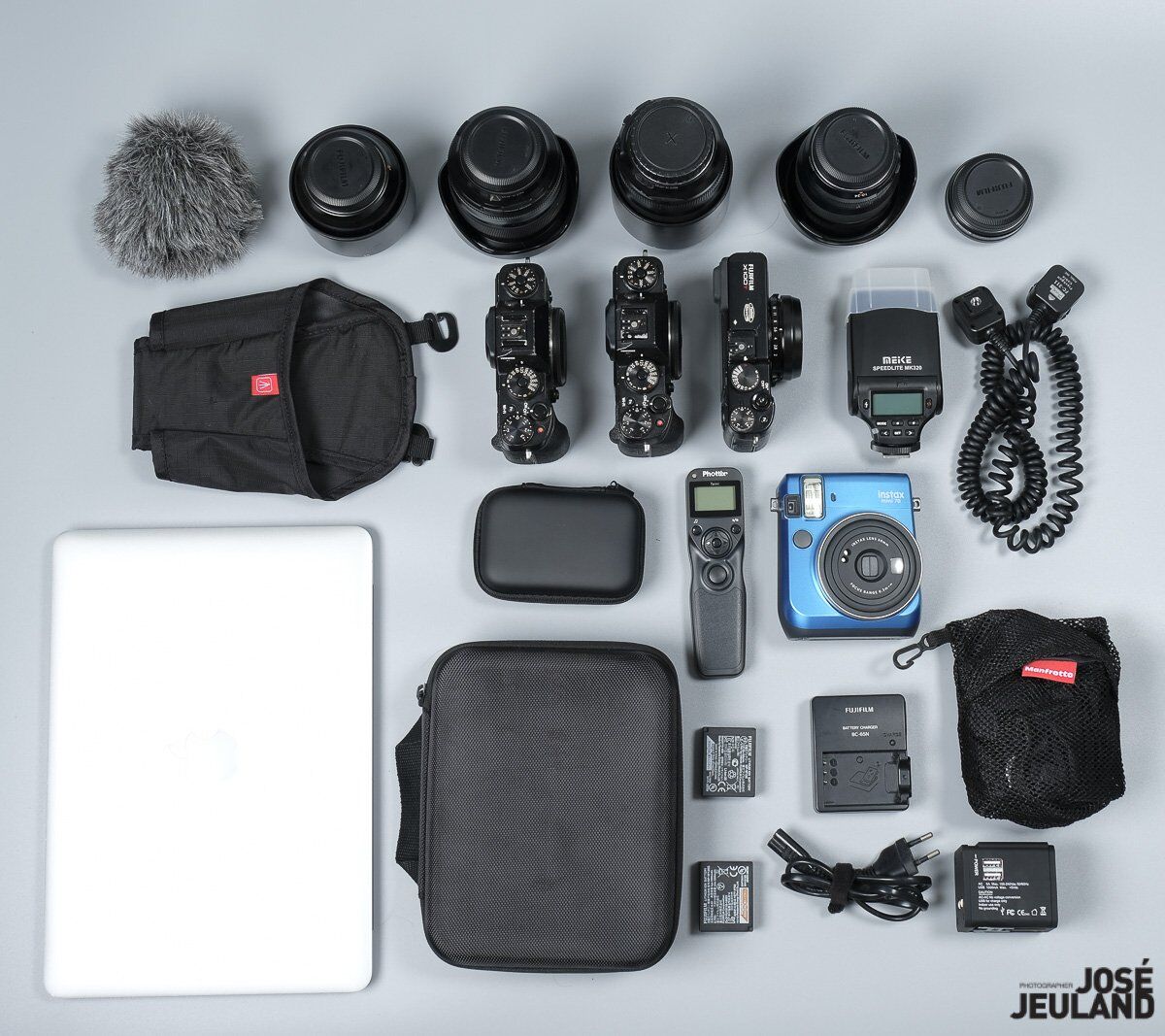 Official Info from Manfrotto about Pro Light Camera Backpack Bumblebee-220 for DSLR/Camcorder:
Details:
– Weight:2940 g
– Collection/Series: Pro Light
– Types of Gear: Professional DSLR
– Number of Lenses: 6
– Tripod Connection: Yes
– Storage for personal items: No
– Color: Black
– Material: Nylon
– External Height: 52 cm; Length: 34 cm; Width: 28 cm
– Internal main compartment height(H):50 cm, length(L):32 cm, width(W):18 cm
– Laptop Compartment Height:48 cm; Length:32 cm; Width:4 cm
– Type of Closure:Zippers, straps
– Type of Bag:Backpack
– Tripod Holder: Two tripod straps are packaged inside a detachable tripod pocket which can be mounted to the back or side of the backpack.
– Waist Belt: Yes
– Carrying/Transport Options: Top and side handles, backpack shoulder straps, trolley sleeve
Specificity:
– Camera Protection System:
Manfrotto's CPS – Camera Protection System has been specifically engineered and laboratory tested to garantee the highest level of protection and shock resistance where it really counts.
– Interchangeable Dividers:
Both modular and easy to use, these dividers allow you to custom fit the inside of your bag around your gear by creating the exact size compartment for you need.
– Water Repellant:
A specially applied coating to the fabric makes it resistant to moisture.
– External Tripod Connections:
This bag comes with the option and proper connections to attach your tripod externally.
– UV Protection:
The silver side of the included rain protector will deflect direct sunshine and prevent your digital gear from overheating.
– Rain Protector:
Included fold-out protector which, when installed, creates a barrier between the wet outside and dry inside of your bag.
– Laptop Compatible:
Protect your laptop during transport in this compartment. (See bag for exact sizes)
– Cabin Luggage:
This bag fits the standard to be used as carry-on luggage. Due to ever changing restrictions, check with your carrier prior to departure.
– Trolley Connection:
For easy wheel along transportation simply slide the designated strap connector over any standard trolley or luggage handle.
– Flexi Dividers:
These custom designed dividers have the option to fold out of the way when needed or to be pulled out to protect your equipment in special situations.
www.manfrotto.com