Longevity Okinawa – Photography Exhibition Singapore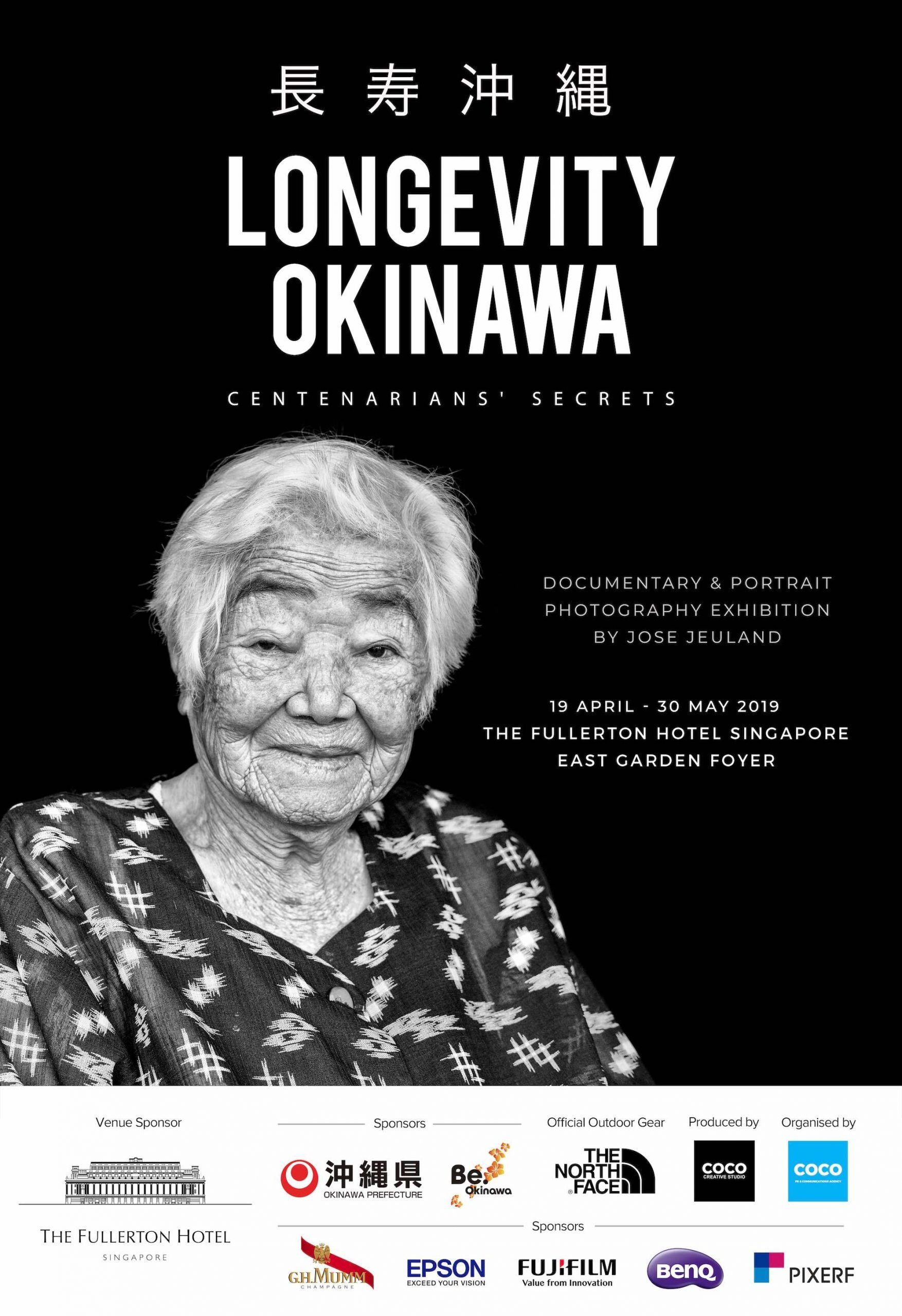 About This Photography Exhibition:
José Jeuland made two trips to Okinawa – once in 2017 and a return trip in 2018. With his imagination captured a long time ago by an article he read on longevity in Okinawa, he decided to travel and explore for himself the secrets behind the Okinawans' capacity for longevity.
Hauling his photography equipment with him, Jose set out to photograph Okinawan residents between the ages of 85-100 years old. The array of emotions Jose encountered on his trips to Okinawa nearly overwhelmed him and he turned the beautiful portrait photographs he took into a successful photography exhibition back in Singapore that was held at The Fullerton Hotel from Apr-May 2019.
The exhibition is organised by COCO Creative Studio and COCO PR & Communications Agency Singapore.
Video Teaser of The Okinawa Longevity Photography Exhibition:
Film Documentary Okinawa Longevity:
The North Face Video – Behind The Scene:
Photography display (in various size)
The Fullerton Hotel Singapore
The Longevity Okinawa Photography Exhibition will be held at The Fullerton Hotel Singapore from 18 April to 30 May 2019. A five-star luxury hotel in the heart of Singapore City, The Fullerton Hotel Singapore is an iconic establishment with a rich history. It has always been a strong supporter of the arts in Singapore and they are proud to be the official venue sponsor for the second year in a row for José Jeuland's Photography Exhibition: Longevity Okinawa.
The Fullerton Hotel Singapore
Nearest MRT station (Raffles Place): Less than 5 minutes' walk
Changi International Airport: Less than 30 minutes' drive away
Venue: East Garden Foyer, The Fullerton Hotel
Address: 1 Fullerton Square, Singapore 049178
Entry Fee: Free Admission
Opening Hours: 24 Hours
Exhibition Sponsors & Support
The photography exhibition would not have seen success without the generousity of these supporters and sponsors:
With an increase in the recognition given to the arts scene in Singapore and the support garnered within the community, we invite organisations and institutions to show support for the local arts community by joining us as a sponsor for this exhibition. You may choose from four distinct sponsorship packages to show your support.
Click here for more information on how you can be part of this exciting exhibition.
A collection of stories in Okinawa weaved together into a short film documentary that will be screening during the exhibition to document the life and culture of Okinawa.
Group Visit / Talk Storytelling or Workshop / Events Collaboration
For any group visits, talk (Art, Photography, Culture, Travel) or Events in collaboration with the Exhibition or with the Photographer, please do contact us at
team@cococreativestudio.com
.
Photography Exhibition Openning