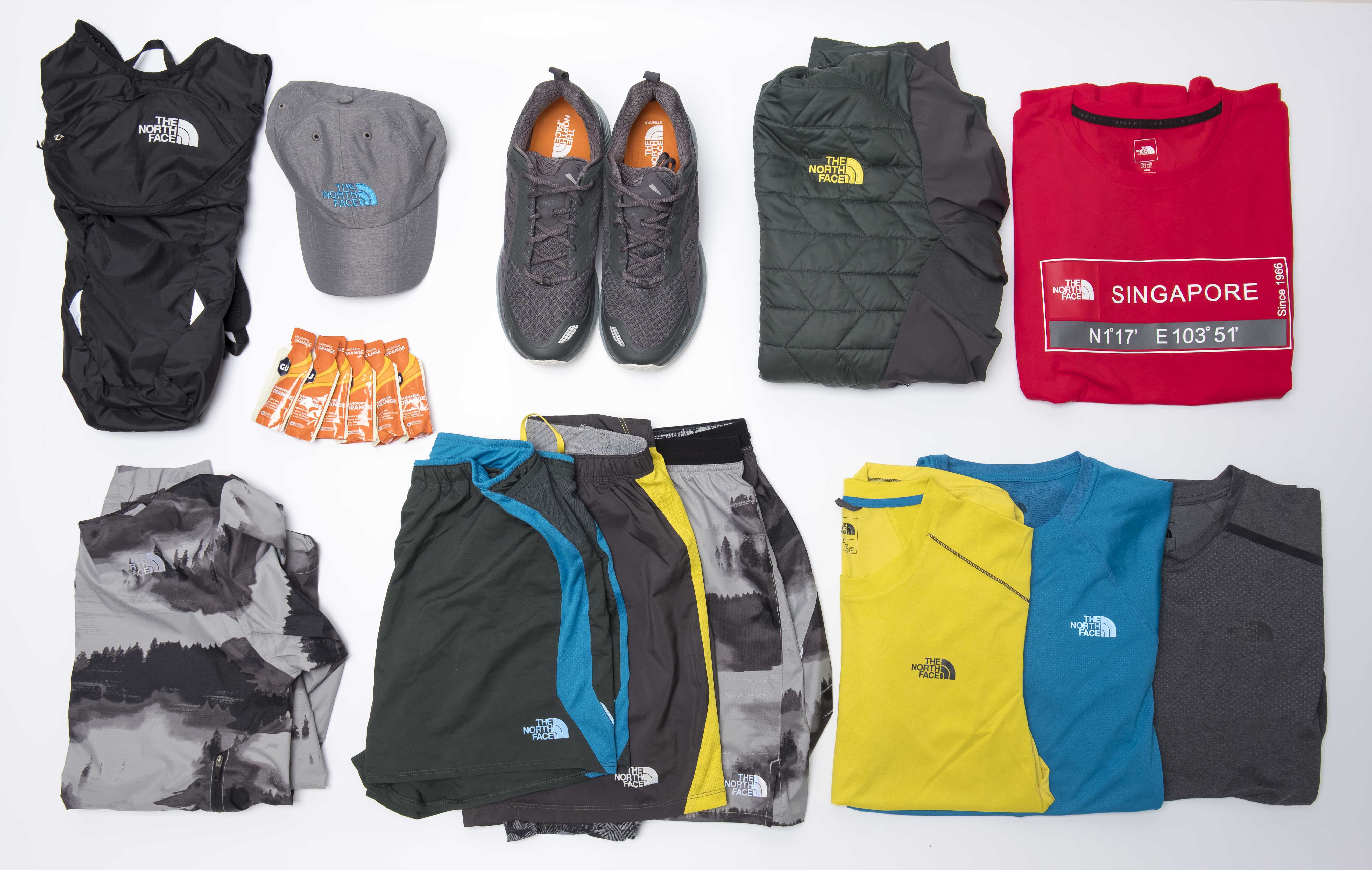 DMZ
Within the Demilitarized Zone (DMZ), the Northern and Southern Limit lines were created when both North Korea and South Korea moved their troops back 2km behind the Military Demarcation Line. I am very honored and privileged to be a participant in the DMZ Trail Run – running through trails that are rich in history and within the zone that is the last existing monument of the Cold War history.
DMZ Trail Running
This is the second year that the DMZ Trail Run is being held and it is symbolic in its own ways – a living testament to the meaning of peace, life, and harmony. The organizer for this race is also the organizer for the Jeju Trail Run. He has done a tremendous job of conveying accurate information to participants and ensuring the smooth-running of the event.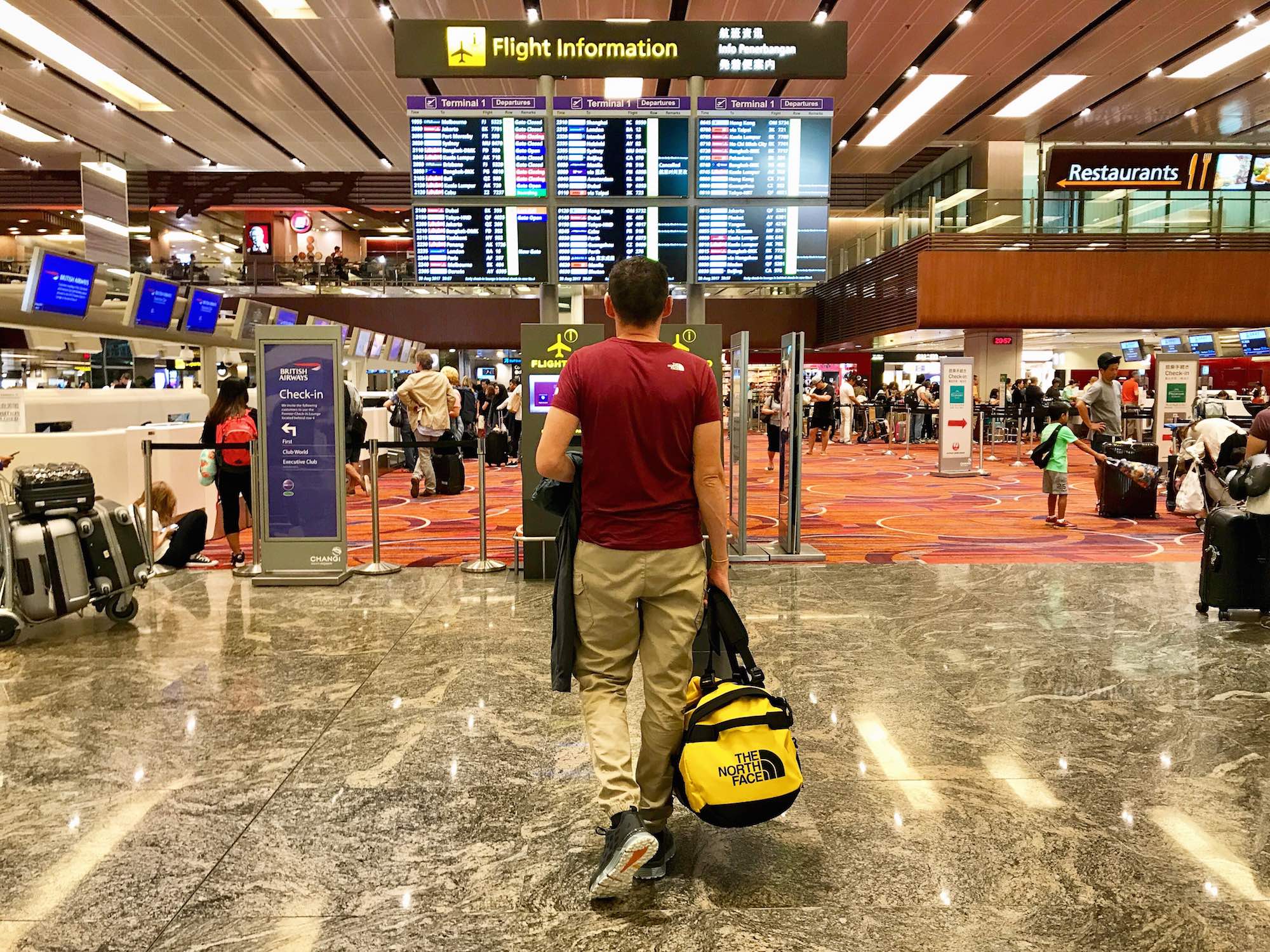 With The North Face – Singapore
As I prepare for my race in the DMZ Trail Run, I am very grateful to The North Face (TNF) Singapore for its strong support in ensuring that I am well-equipped for my race and in the right condition to strive for excellence.
Not a stranger to marathon races, I expect this race to be one of the toughest that I will encounter as it involves all sorts of terrain, ranging from roads, trails, ridges to forests. Not forgetting the probability of either mist shrouding the area, the area getting cloudy with patchy drizzle, or reduced visibility from a heavy downpour.
Having prepared myself mentally, physically, and equipped with the right gears. I am more than ready to take on whatever the race has to offer me. In this era where technology has taken over almost every aspect of our lives, having the right equipment for running is pivotal to a good running experience. A poorly-designed product will not only inhibit your training, it will also contribute to an unpleasant running experience. Mother nature is very unpredictable; thus, I rely heavily on my equipment to ensure that I can complete my race.
What I really like about TNF is that they offer so many apparels for different types of training or workout. My personal favourite is the Better Than Naked Short-sleeve Tee and Shorts. They are simply too comfortable and are definitely better than naked! It serves the essential purpose of providing comfort and breathability.
The list of products from The North Face Singapore:
Kilowatt short-sleeve tee
This extremely durable yet breathable short-sleeve tee is engineered to keep you cool and provides maximum range of motion for your exercise and outdoor activity needs. Training for endurance with burpees or embarking on your next mountain-climbing expedition? No problem.
Reactor short-sleeve crew
Ready for tough workouts and heavy rotation? This lightweight, technical crewneck tee feels as soft as cotton while drastically improving moisture management with breathable. Quick-drying panels are strategically placed down the center back and across the shoulders. The lightweight fabrics help to regulate your body temperature so that you can look hot without feeling the heat.
NSR Dual short
Train for a half marathon or achieve your first 10K run in this lightweight 7-inch stretch-woven running shorts crafted from TNF's durable FlashDry™ stretch fabric that is also breathable. This pair of shorts comes with a built-in liner for added support. The reflective logo maximises your visibility in low-light conditions to improve your safety.
Men's Endurus TR footwear
While footwear may be a very personal choice and we all have our own preference, I have to say that the Men's Endurus TR, with its XtraFoam™ technology, provides superior comfort for running over long distances. Coupled with the Vibram® soles that deliver superior grip, traction, and durability on slick surfaces. You are all set to conquer the world one step at a time.
Martin wing Lt 6L
One can never go on a long-distance race without his/her trusty backpack. The Martin Wing LT 6L backpack is a runner's best companion. The airmesh back and shoulder harness provide breathability and good ventilation while the sternum strap ensures that the backpack stays secure at all times. The reflective logo maximises your visibility in low-light conditions to improve your safety.
Renegade Polo Zinc Grey Heather
Heading out on a weekend for a casual, no-frills meal or just chilling out at a local café? Stay true to your inner sportsman and look effortlessly preppy with the Renegade Polo. The durable, seamless design prevents chafing while the FlashDry™ technology keeps you cool, dry, and more comfortable in a wide range of weather conditions and environments.
Mountain Tee AP – Hyper Blue
More of a tee kind of guy? Scale the heights of style with the Mountain Tee AP crew neck tee. The FlashDry™ technology keeps you cool, dry, and more comfortable in a wide range of weather conditions and environments.
And of course, everything fit into my The North Face Base Camp Duffel bag (Summit Gold/ Black) perfect which is a good fit for my traveling.
I'll all set for the race. I just got back from Sri Lanka not long ago and like all travellers of the world, I fell victim to food poisoning for two days. Though I have not fully recovered, my passion for running, prior trainings, and metal preparations will be my main driving force for the race this weekend.
There will be few athletes (Evie, Stephanie, Kareen, Zoey) from Singapore who will be participating in the race. Additionally, I also gave received TNF t-shirt in red '' SINGAPORE '' which I'm proud to own for this race.
Looking forward to embarking on more races after this one.
My previous review about:
– The North Face – Running Apparel: https://www.josejeuland.com/the-north-face-product-review-part-2-running-apparel/
– The North Face – Casual Apparel: https://www.josejeuland.com/the-north-face-product-review-casual-apparel/
[envira-gallery id="4650″]