In this review, I will not be focusing on the race itself but will instead provide a review on the gear and equipment that The North Face (TNF) Singapore had kindly sponsored me. For the DMZ Trail Run, I was decked out from head-to-toe in TNF apparel! And I am very grateful to TNF for this opportunity to provide a review on the experience.
RUN Magazine will be publishing an article on my thoughts from the DMZ Trail Run in the December issue. Be sure to check it out! Reflecting on the race, I really enjoyed participating in this year's edition and being afforded the opportunity to interact with other runners from various countries, as well as the volunteers made DMZ Trail Run one of the most memorable races for me.
I cannot wait to participate in the next race!
Any suggestion in the end of November? December? or January?
Casual apparel
Men's Radius Pants in Medium Grey Heather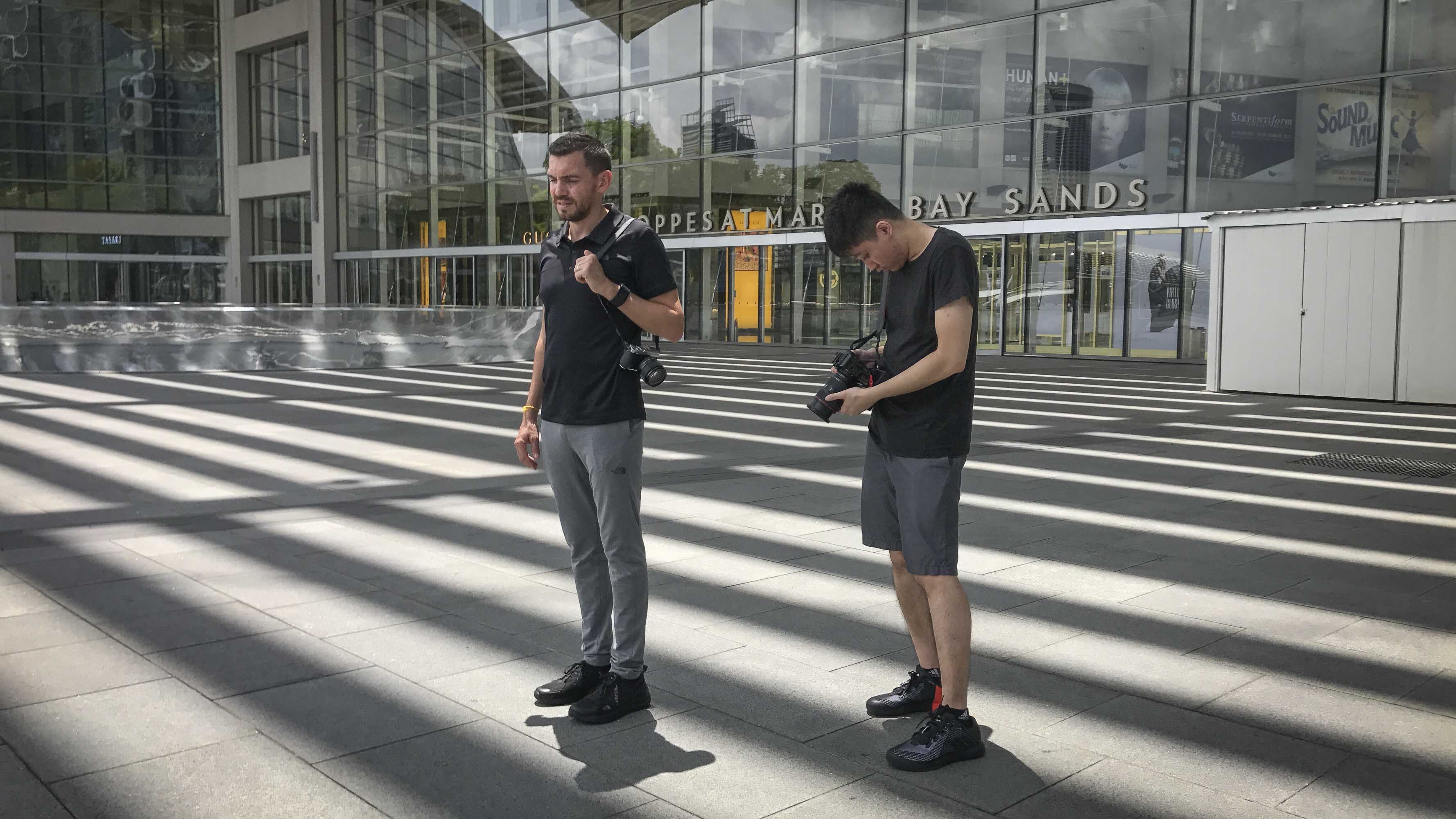 I found this pair of pants to be very comfortable especially with it stretchable fabric. This pair of pants is grey in color and I found it easy to match with other pieces of clothing. This pair of pants has a straight-fit cutting and its design includes two side pockets and one small-sized but secure-zip pocket on the backside. This secure-zip pocket might be useful for keeping a house key or MRT card especially when one is out and about. The Men's Radius Pants is best suited for indoor wear or when travelling overseas. Due to the warm and humid weather in Singapore, it may not be advisable to wear this outdoors. (©photo: COCO PR AGENCY)
Check out the FUJIFIM X-E3 camera shoot video where I was wearing the Men's Radius Pants in Medium Grey Heather with the men's Mountain Sneakers and black Polo T.
https://www.youtube.com/watch?v=zgJfbDNigEo
Men's BTS Sorona Pants – Dune Beige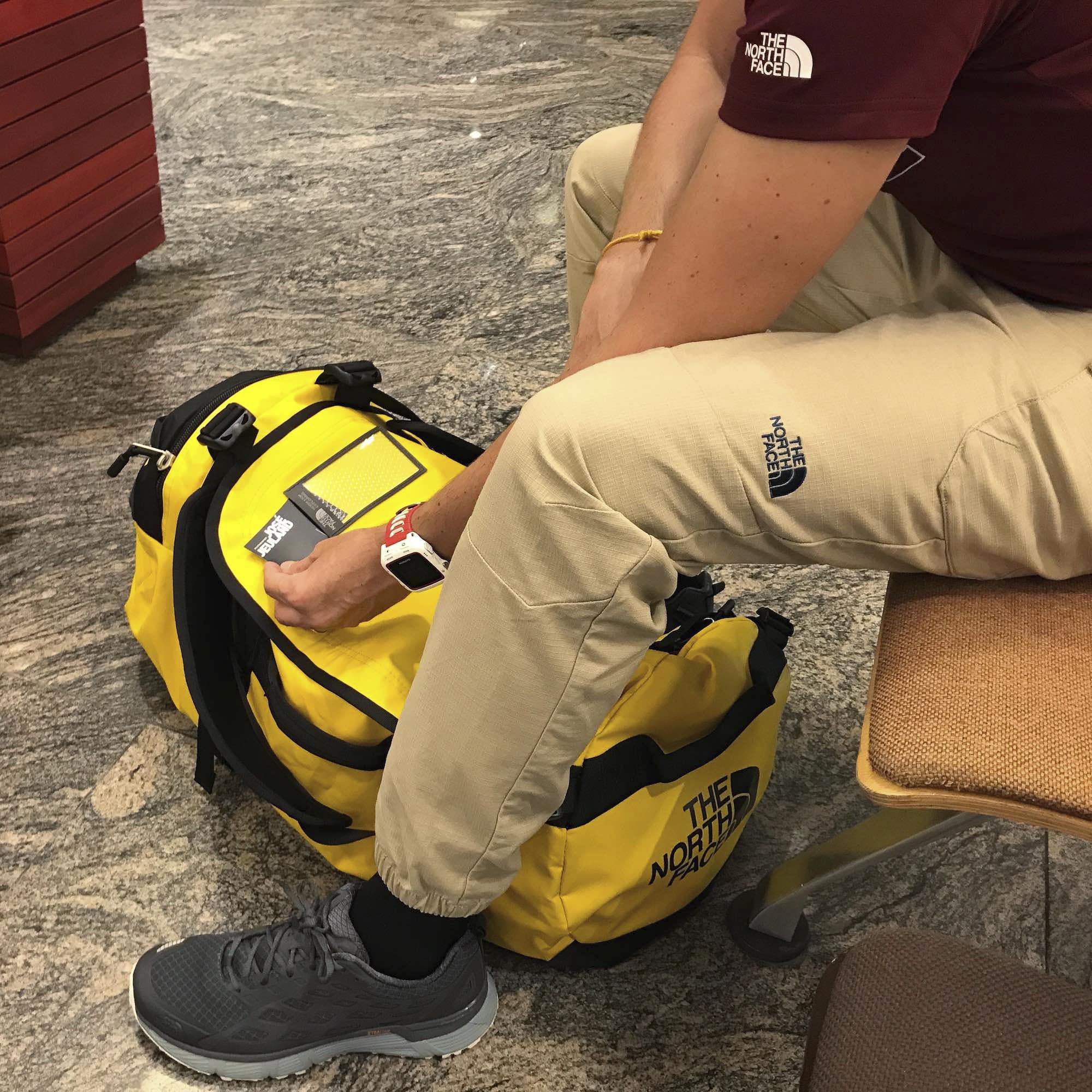 I usually prefer the colors of black, grey or blue. However, I must say that after wearing the BTS Sorona Pants, I quite liked how I looked wearing a beige pair of pants! This color, comfort and fit of the BTS Sorona pants made me change my mind to try something new! This pair of pants gives the wearer an active-fit due to its high bottom and elastic hem. When wearing the BTS Sorona Pants, the individual is afforded flexibility of movement and comfort. The design includes a slanting patch with a zipper-like pocket on both sides as well as a way-pocket on the right side. I must say that this is a very comfortable pair of pants for travelling or to simply hang-out. (©photo: COCO PR AGENCY)
Renegade Polo – Thyme Heather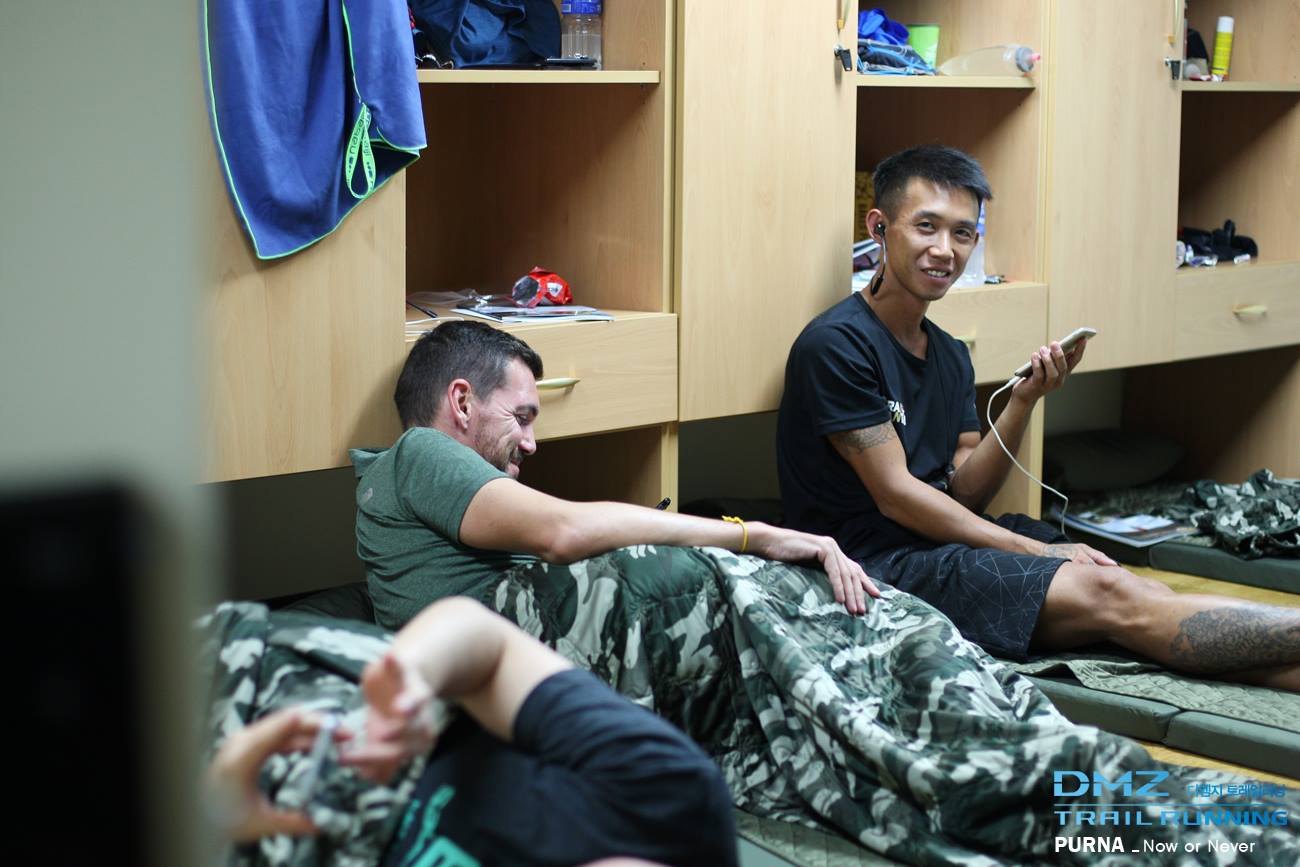 This is a very comfortable Polo T and it matches well with the BTS Sorona Pants. This Polo T provides the wearer with an active-fit coupled with TNF's FlashDry™ technology. The design of this Polo T includes a chest pocket, one reflective TNF logo on the left bicep-area and another on the back. In addition, its seamless design is intended to prevent chaffing. I wore this Polo T during evenings, post-race. (this pic from DMZ Trail Running – Purna Yu)
Men's Short-sleeve Horizon Polo – Black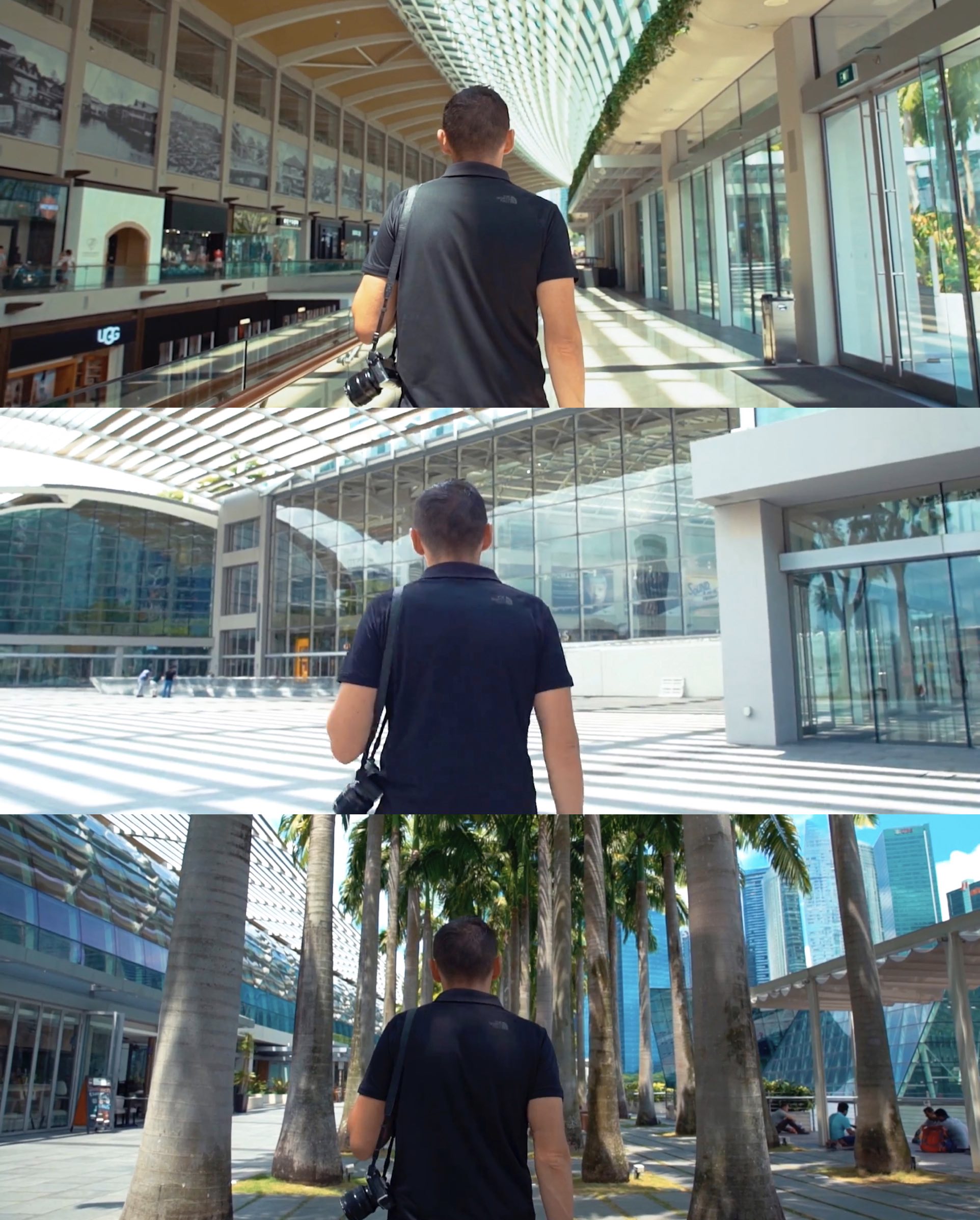 This is an apparel that I utilised the most along with the black Mountain Sneaker shoes for the race. I was also wearing this classic black Polo T at the Fujifilm X-E3 launch in Sentosa, Singapore. I wear this shirt even when engaged in my daily activities. Due to the design of this shirt – with only a discrete TNF logo on the chest and the back, this shirt also provides me with a corporate-look. In addition, this Polo T utilises the FlashDry™ technology. Such technology is especially useful when residing in a country with warm and humid weather like Singapore.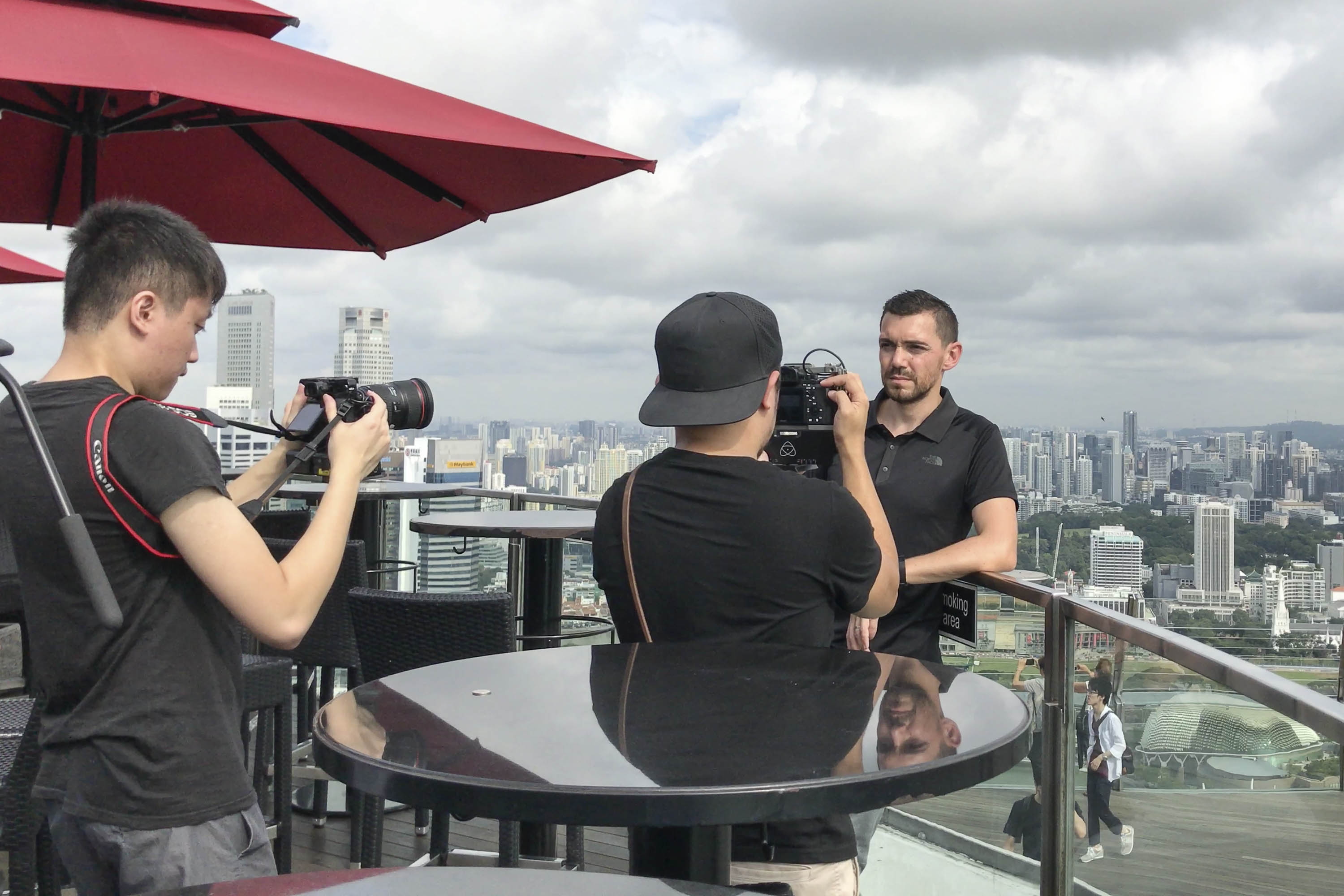 The FlashDry™ technology consists of fibers that help the fabric to dry quickly by moving moisture to the surface for fast-evaporation. As such, this enables the wearer to stay dry and comfortable across a range of weather conditions and environments. This is not all! The Men's Short-sleeve Horizon Polo also offers the individual UV protection with an Ultraviolet Protection Factor (UPF) 50. This comes in handy especially if the wearer is intending to spend much of his or her day under the sun. Lastly, this Polo T is made from 50% recycled material with the aim of helping to save the environment! This is indeed a smart shirt with all it various technologies and eco-friendly design. (©photo: COCO PR AGENCY)
Various T-shirts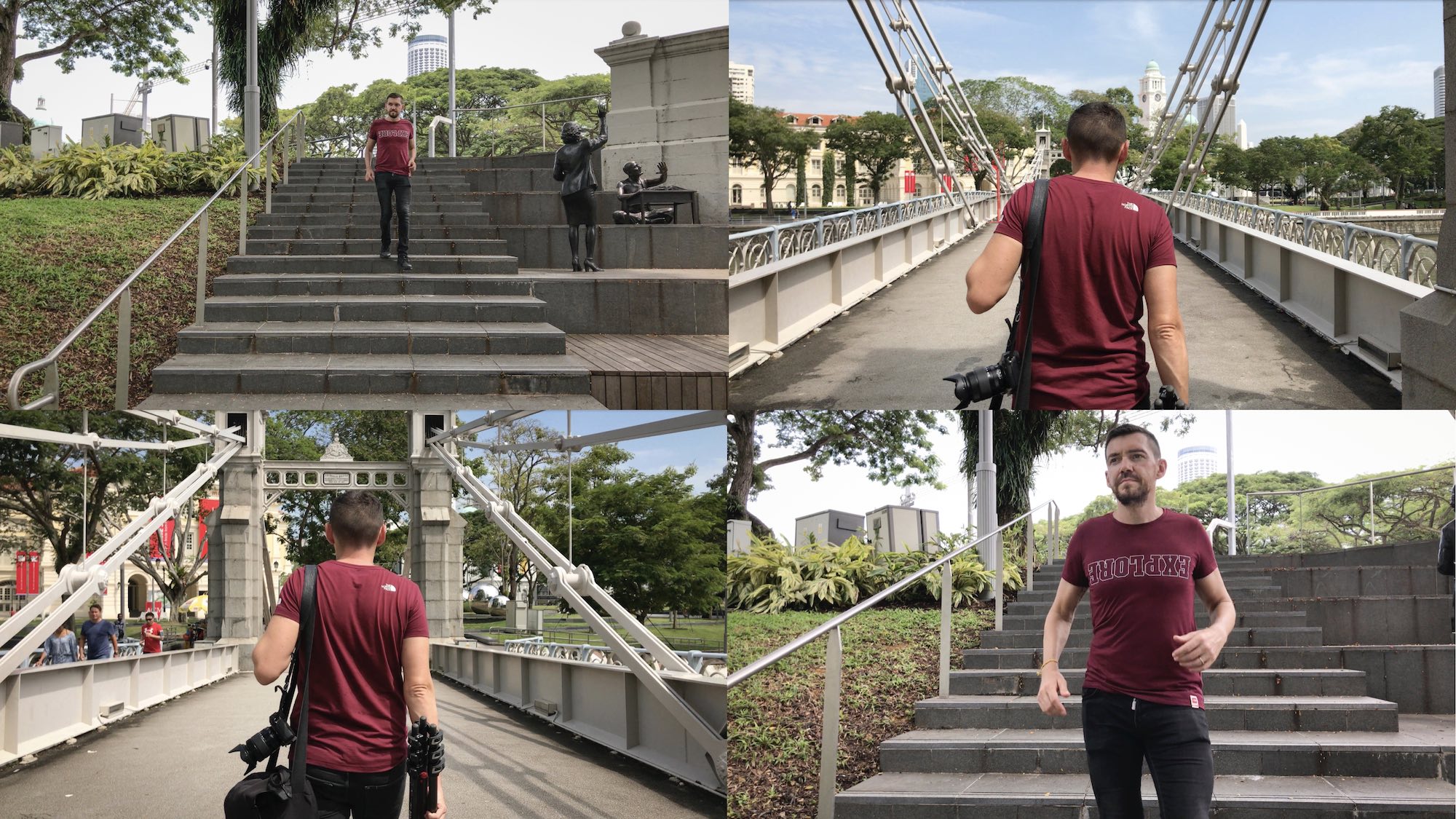 I decided to bring along 4 pieces of cool tees for the race. They are:

• A white T with the TNF logo in red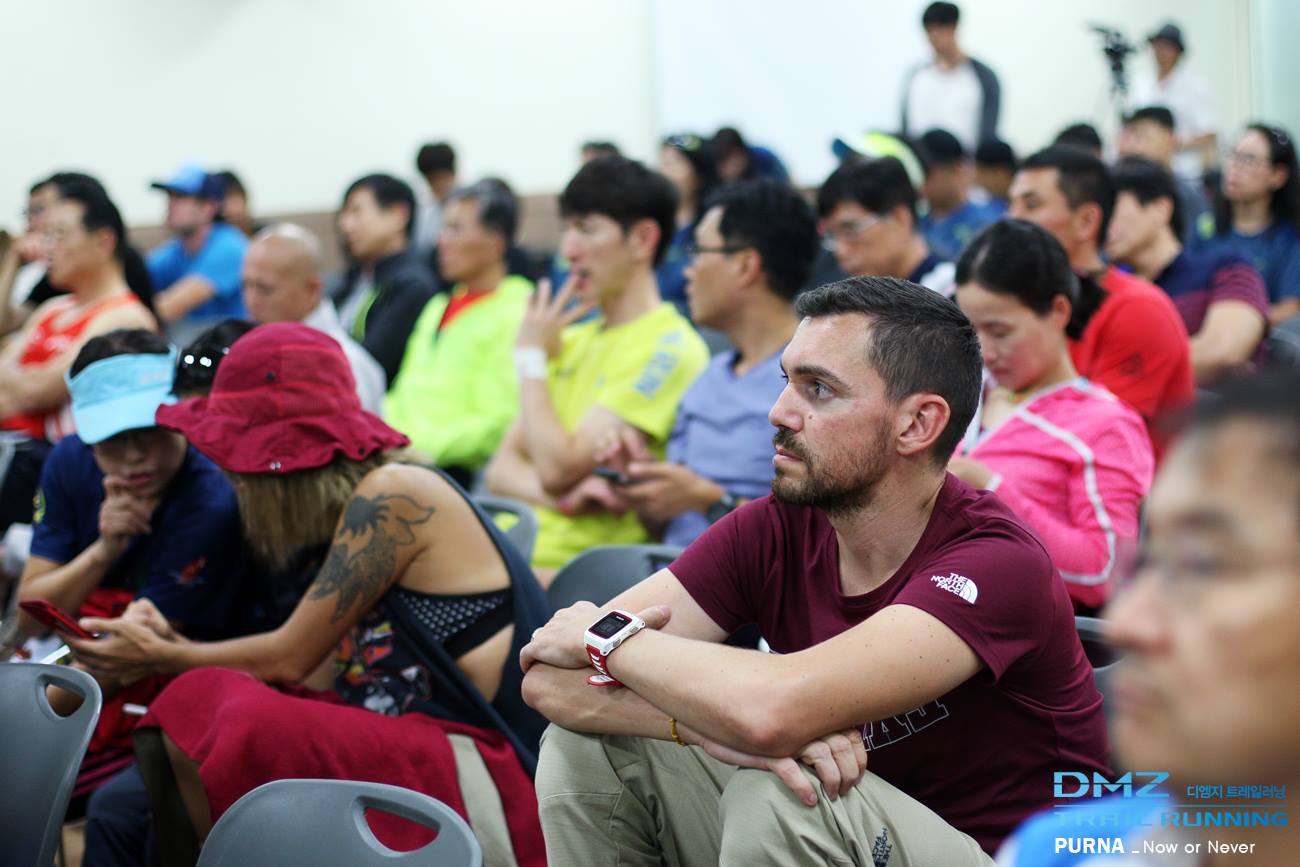 • A burgundy-maroon T with the words EROLPXE (explore in non reverse) – Look out for it in my upcoming teaser video! (this pic from DMZ Trail Running – Purna Yu)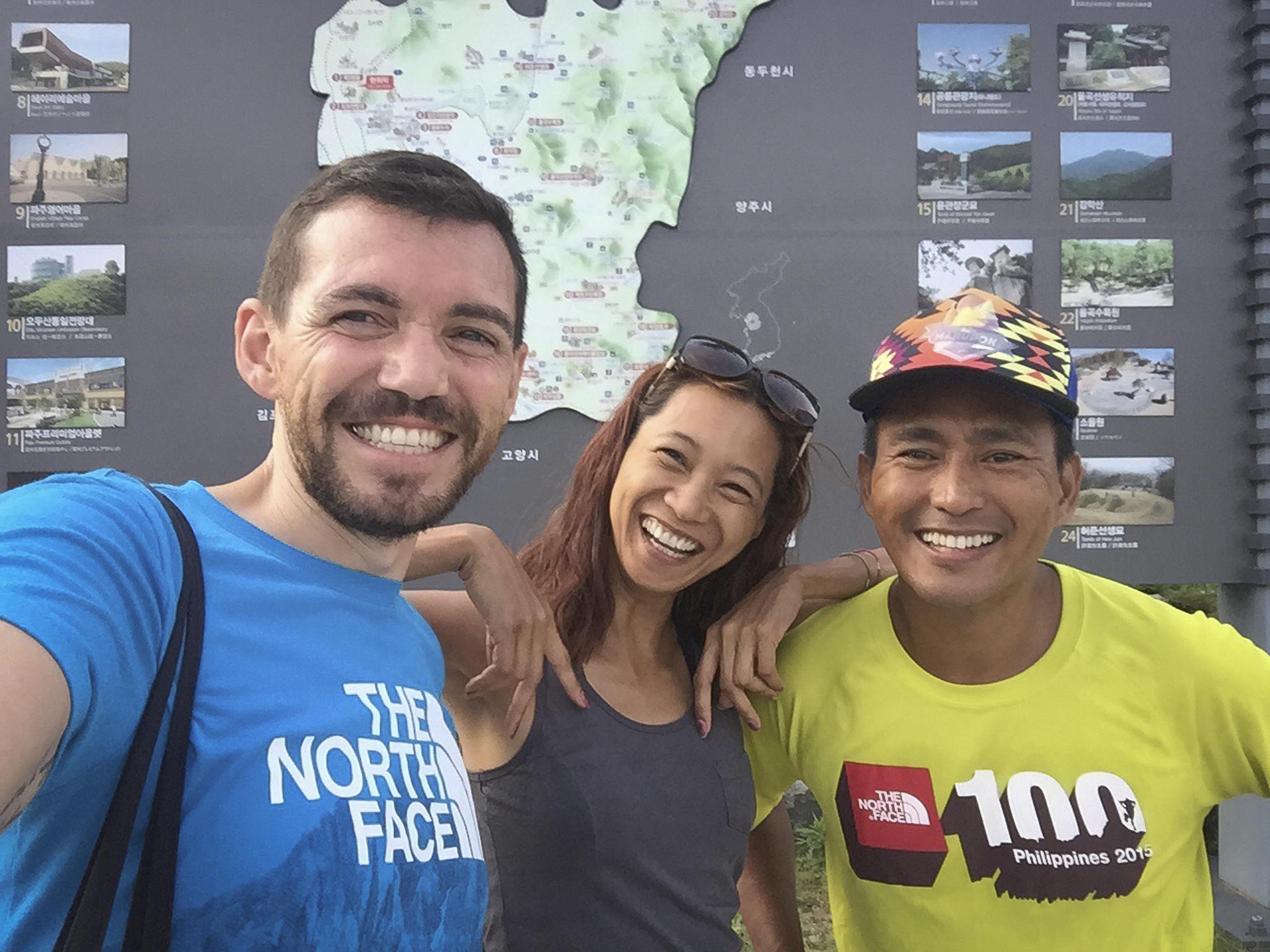 • A men's D1 S/S Mountain Tee AP- Hyper Blue. This T stands out among the rest due to it magnificient design! Do keep a look out for it on my social media platforms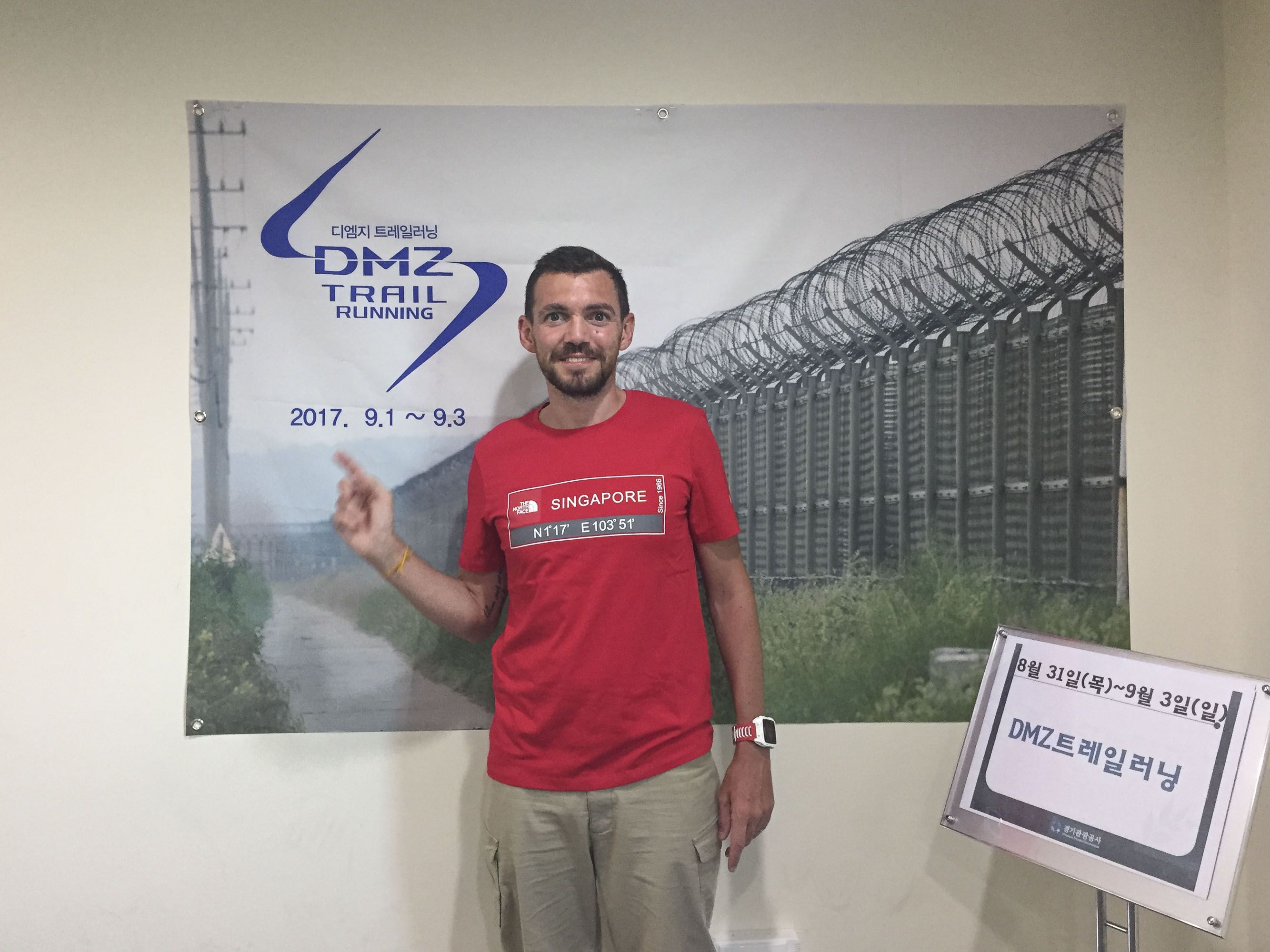 • A TNF Singapore GPS T in red. N 1°17' E 103° 51 this is Latitude and Longitude GPS information of Singapore (since 1966)
Mountain Sneaker TNF – Black/ Smoked pearl grey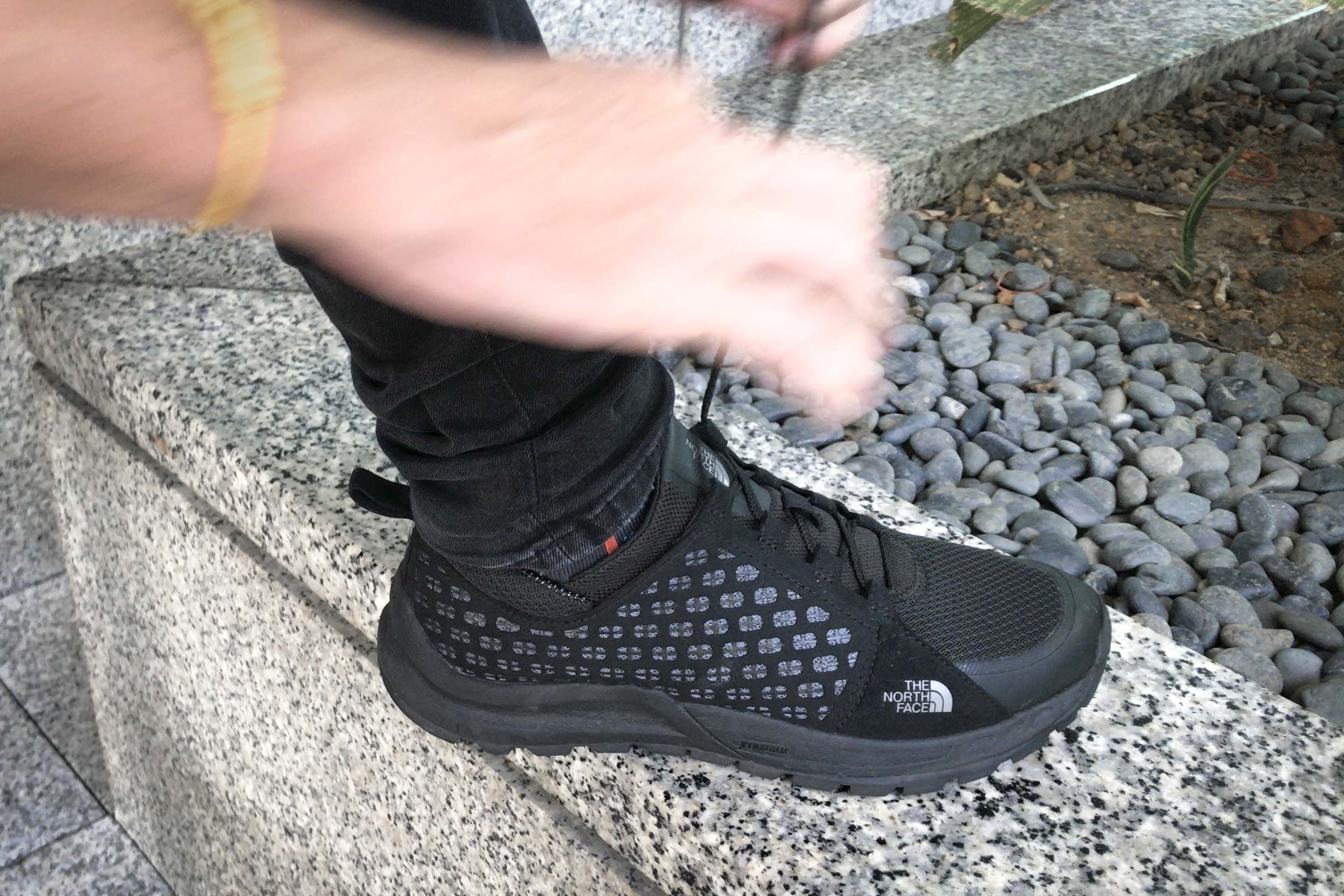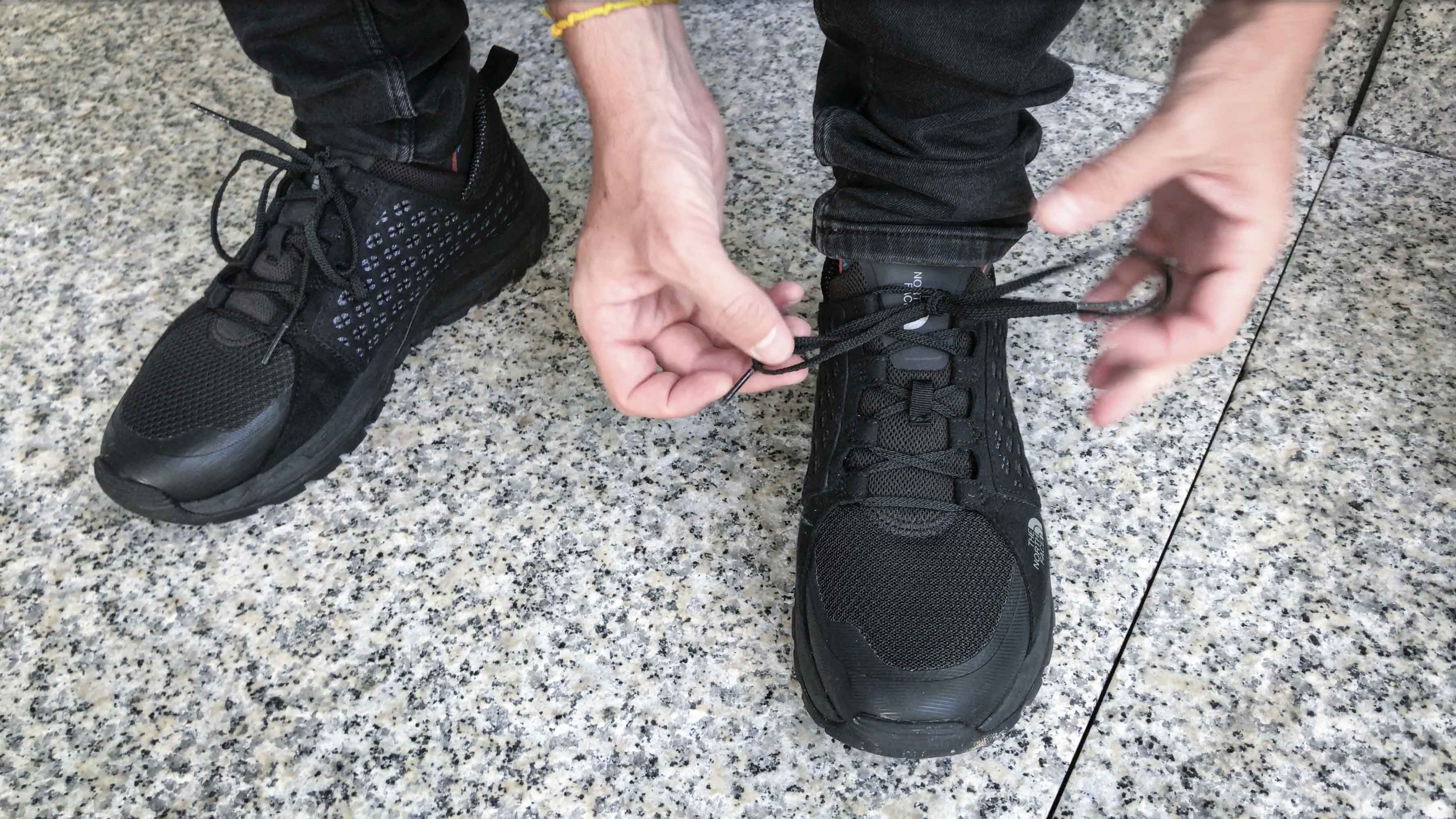 I wore this pair of shoes both pre-race and post-race. Upon my return home, I rely on this pair of shoes for my daily wear. I will wear them when shooting an upcoming video in the near future. This is indeed a comfortable shoe to wear for all circumstances and environments – be it hiking, participating in trail runs or simply for daily wear in an urban city like ours. The Moutain Sneaker TNF are comfortable, lightweight and breathable shoes. (©photo: COCO PR AGENCY)
My friend saw me wearing this pair of shoes, and he liked it so much that he decided to buy it.
Thermoball™ Active Jacket – Darkest Spruce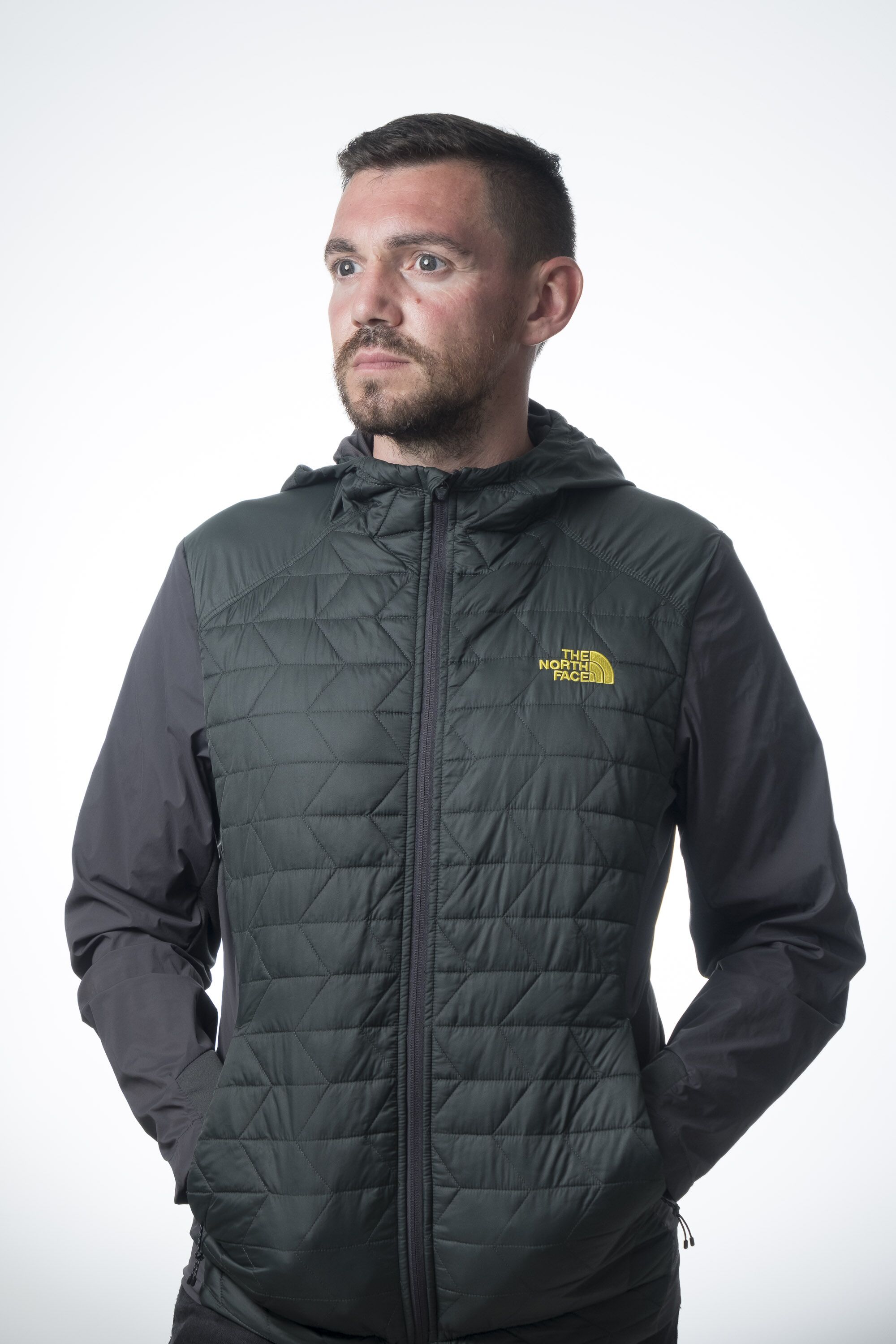 I have been looking for something like this for a long time and this jacket goes well with my BTS Sorona Pants. The Thermoball™ Active Jacket is intended to keep the wearer warm during cold weather training sessions. This jacket combines ThermoBall™ insulation technology with midweight, grid fleece panels and a water-repellent, ripstop shell with stretch panels throughout.
In addition, this jacket has insulated, breathable and lightweight fabric that also utilises the FlashDry™ technology to remove moisture and speed up the drying process. This jacket can also be used to keep one warm against the air conditioning in MRT, buses or in the malls. Moreover, as I was using the Thermoball™ Active Jacket, I discovered useful accessories such as the rain hood which can protect us from wet weather elements. (©photo: COCO PR AGENCY)
Base Camp Duffel size M – Summit Gold/ Black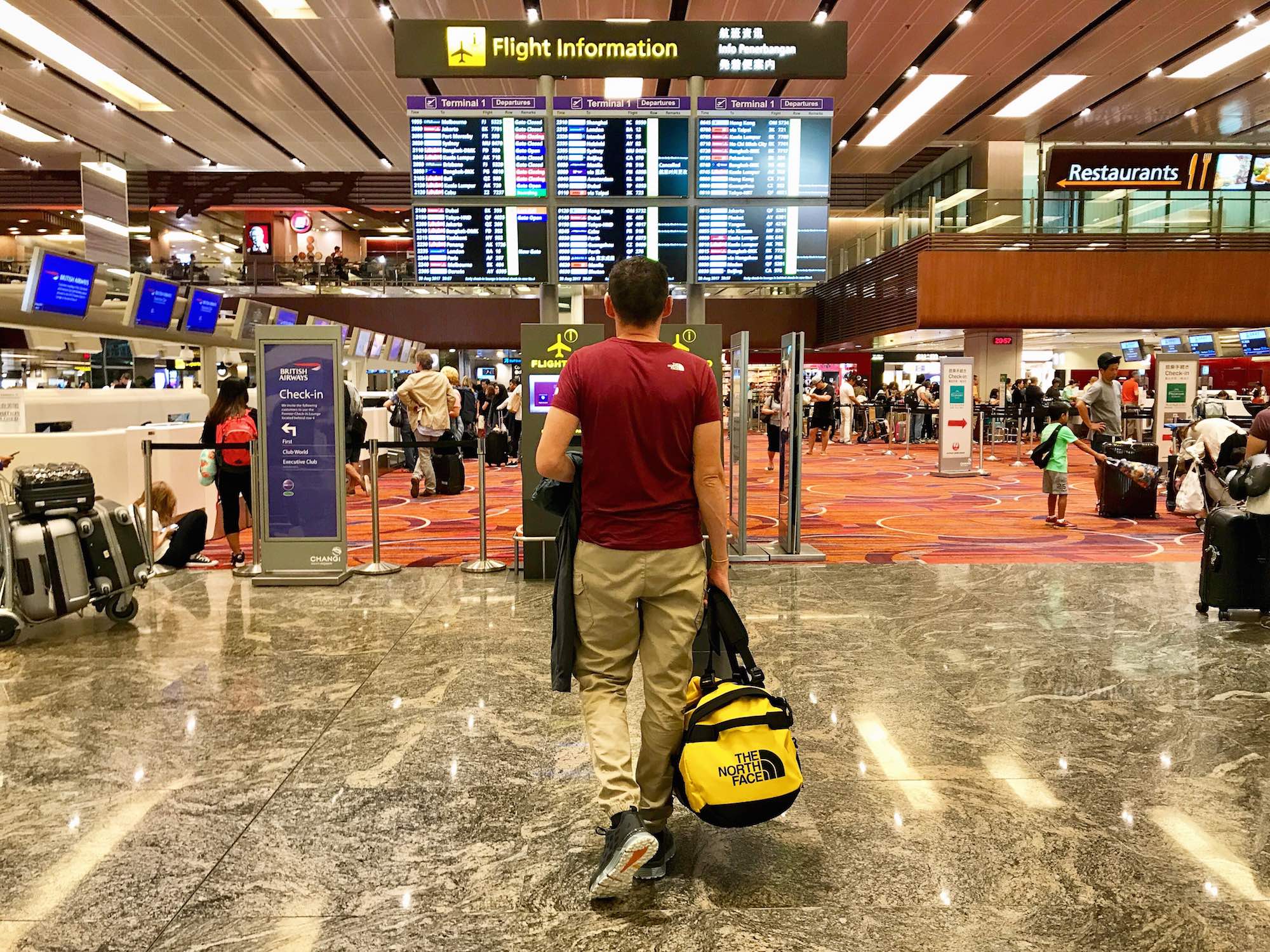 The Base Camp Duffel was my luggage for my trip to South Korea. I checked-in the Base Camp Duffel and size M – 71 liter in terms of volume is sufficient space for short trip of 4 days. In addition, the brightness of the summit gold/ black color ensures that the bag will stand out among other luggage – ensuring that the bag will not be lost! (©photo: COCO PR AGENCY)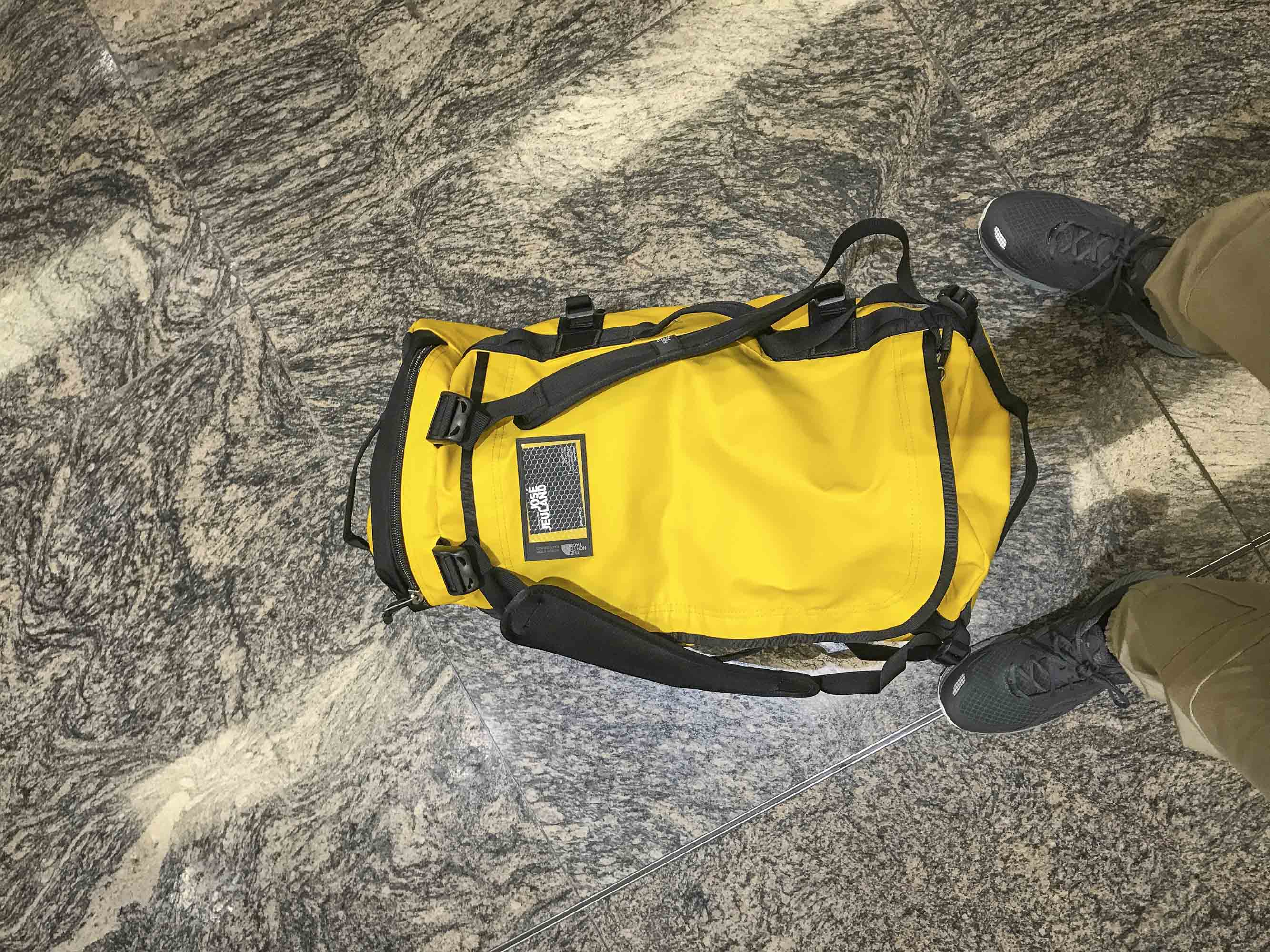 This is not my first time owning a Base Camp Duffel. At last year's edition of the Trail running race TNF 100 held on 26 November 2016, the Base Camp Duffel in camouflage color was presented as a prize to winners. I used that bag I won as my luggage for my trip to Tokyo. I have to admit, I am in love with the Urban Navy and the Cayenne Red/Regal Red colors. These are the measurements of the bag:
• 1590 g (super lige weight)
• 71 liters
• 35.5 cm x 64.5 cm x 35.5 cm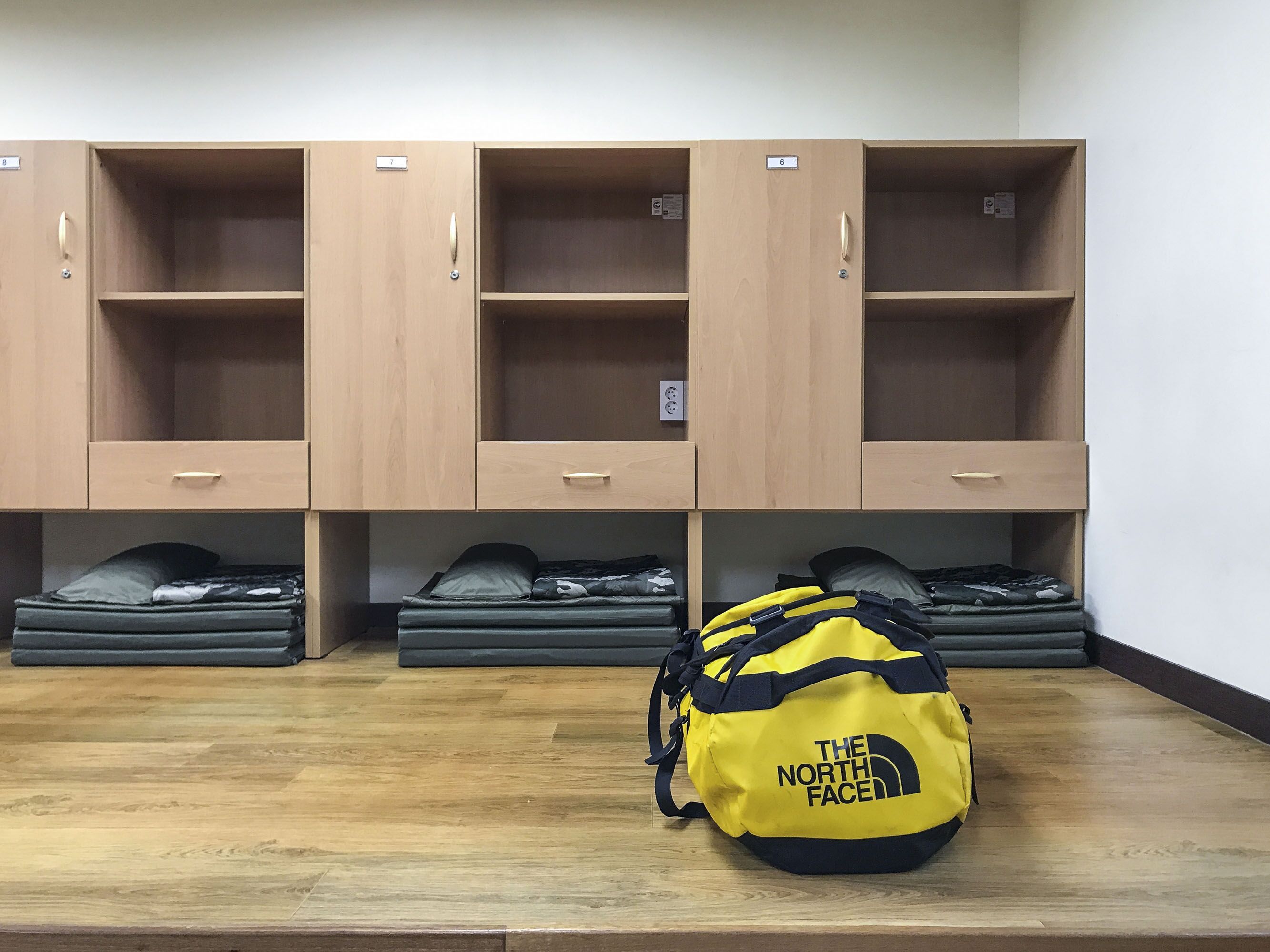 The Base Camp Duffel is suitable for rugged activities because it is made from a durable laminate material with water-resistant Base Camp material and double stitching. This enables the individual to use the bag across the various conditions and environments. A new design of the Base Camp Duffel includes redesigned straps and a separate compartment to stash the user's shoes or dirty laundry.
Please find the Following:
The North Face Product Review (part 2) – Running Apparel
My previous blog post about The North Face was:
Pre-events : The North Face products for my DMZ Trail Running race