I'm pleased to share my review of the slide camera strap from Peak Design. A camera strap is one that not everyone takes into consideration when purchasing their first camera. However, as a seasoned photographer, I would definitely say that it plays a crucial role when I am off on shoots. For years, I have only used the straps provided along with my FUJIFILM cameras as they have always seemed to do the job. I did not feel as though I needed a separate camera strap.
Peak Design Camera Strap in sage colour
However, when Peak Design sent me their Slide Camera Strap in Sage, I was just incredibly impressed. The product comes in four different colours; Sage, Midnight, Black and Ash. The camera strap is padded with nylon webbing internally which allows for better grip, preventing any accidental slips. What excited me the most was the additional feature – the dual quick-adjusters. This provided quick and easy reconfiguration as and when I need to switch out the camera bodies. As for the colour, sage has always been a personal favourite of mine and the beautiful finish just makes me want to rave on and on about the strap even more.

Anchor Link
With the anchor link connection, I am able to switch out camera bodies efficiently as and when necessary during my travels. There is nothing too complicated about this, it's simple as pressing down on the anchor and just sliding it out. Who knew that such a simple feature could be a huge bonus to a camera strap! Surprisingly, the anchor link connection is so strong and sturdy, I don't have to worry about my camera slipping off the strap when I travel.
Length Adjuster
The length adjuster on the strap is actually more useful than I had initially assumed. Some camera straps on the market are only adjustable with small links and it can be a hassle sometimes having to adjust to the length desired. However, with Peak Design's user-friendly innovation, I can simply put it on and adjust the length using the two quick pull adjusters, as and when required.
Slide's Padding
With its elevated silicon grip and upgraded webbing, I don't have to worry about the strap slipping off my shoulders when I carry it as a sling. Oftentimes, some straps in the market can fall off easily due to its slippery material. Peak Design's thoughtful addition certainly comes in handy.
My experience using Peaks Design Slide Camera Strap
Whether I am shooting indoors or outdoors, I usually have a camera strap on my camera. When I am shooting, I constantly find myself having to interact with my clients and talents. With the camera strap, I need not find any empty spaces to put my camera down. I can simply release the grip on my camera with the knowing that the camera strap will hold on to my camera. Consequently, it makes my life so many easier .
With the Anchor Link connection, I find myself often removing my straps when shifting from Photography to Videography in order to install a rig on my video setup. Needless to say, it was easy to remove and switch things up. I don't have to struggle to remove the straps and put it back on again.
These days, I catch myself contemplating getting different colored camera straps for my cameras, especially the Midnight one. That's how I know that it's a product not to be missed.
Review of the Peak DesignEveryday Backpack 20L Zip V2, here and the Peak Design Travel Tripod, here.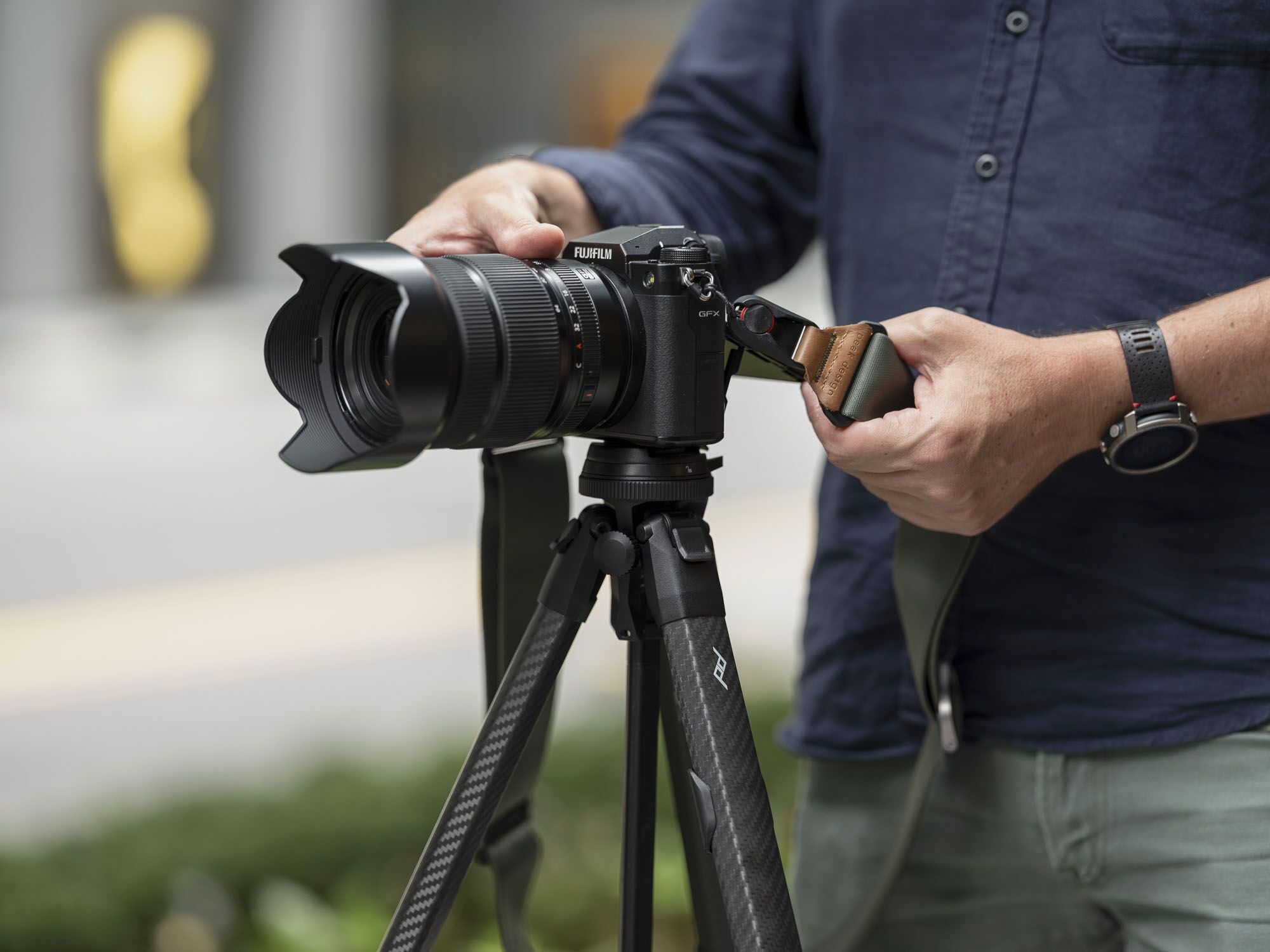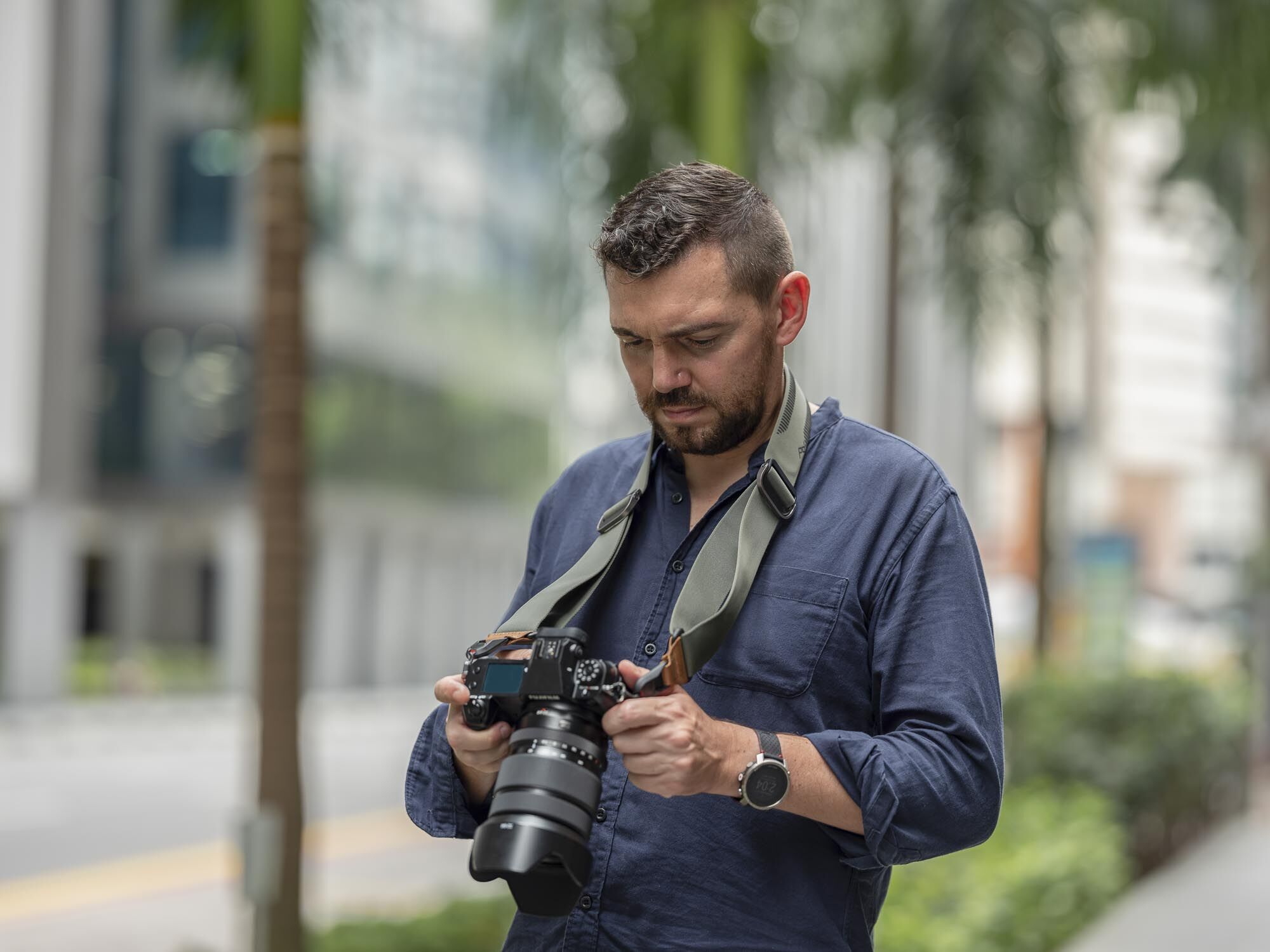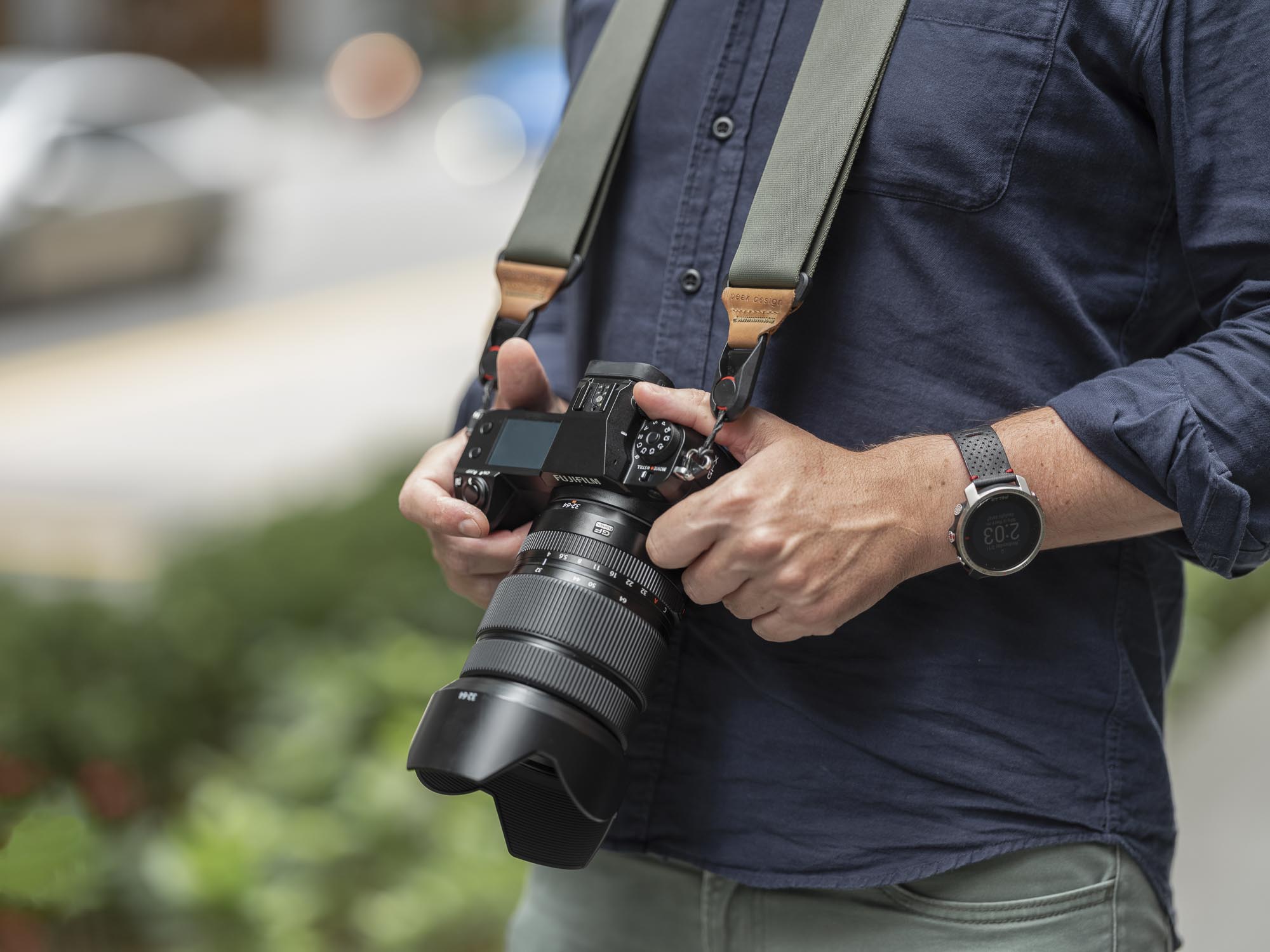 To purchase the Peak Design items in Singapore:
https://www.ostsome.com/collections/peak-design
To visit Peak Design website:
https://www.peakdesign.com
Spec. Slide Camera Strap From Peak Design
SKU/PART NUMBER
SL-SG-3 (Sage)
STRAP LENGTH
max length: 145 cm (57″)
min length: 99 cm (39″)
STRAP WIDTH
45 mm (1.8″)
MATERIALS
strap: seatbelt-style nylon webbing, anodized aluminum and glass-reinforced nylon adjuster hardware, Hypalon and leather accents (leather on Ash only)
connectors: glass-reinforced nylon Links with stainless steel springs, 2-layer anti-abrasion woven thermoplastic Anchor cord, thermoplastic Anchor overmolding.
WEIGHT
148 g (5.2 oz)
ANCHOR SIZE
Head diameter Anchor : 17 mm (.67 in)
Length Anchor loop: 43 mm (1.7 in)
ANCHOR MOUNT SIZE
length: 30 mm (1.2 in)
width: 20 mm (.79 in)
height (protrusion from camera): 5 mm (.20 in)
strap loops: fits all generation Peak Design Anchors, plus straps up to 13mm (.51 in) wide
STRENGTH RATING
Anti-abrasion thermoplastic-corded Anchors can withstand over 200 lbs (90 kg). Safe for use with the largest of professional cameras.
WARRANTY
Guaranteed for life.
Links and social media:
. Subscribe YouTube – https://www.youtube.com/c/JoseJeuland?sub_confirmation=1
. Instagram (@josejeuland) – https://www.instagram.com/josejeuland/
. Instagram (@cococreativestudio) – https://www.instagram.com/coco.creative.studio/
. My Website – https://www.josejeuland.com
. My Commercial Website – https://cococreativestudio.com
. Blog – https://www.josejeuland.com/blog/
. Twitter – https://twitter.com/josejeuland?lang=en
. Facebook – https://www.facebook.com/jose.jeuland
. Fine Art Prints – https://www.josejeuland.com/fine-art-photography-prints-limited-edition-by-jose-jeuland
. Photography Books – https://www.josejeuland.com/products-photography-books-posters-postcards-prints/
. My Workshops – https://www.josejeuland.com/photography-workshop-talk-lecture-singapore-overseas/