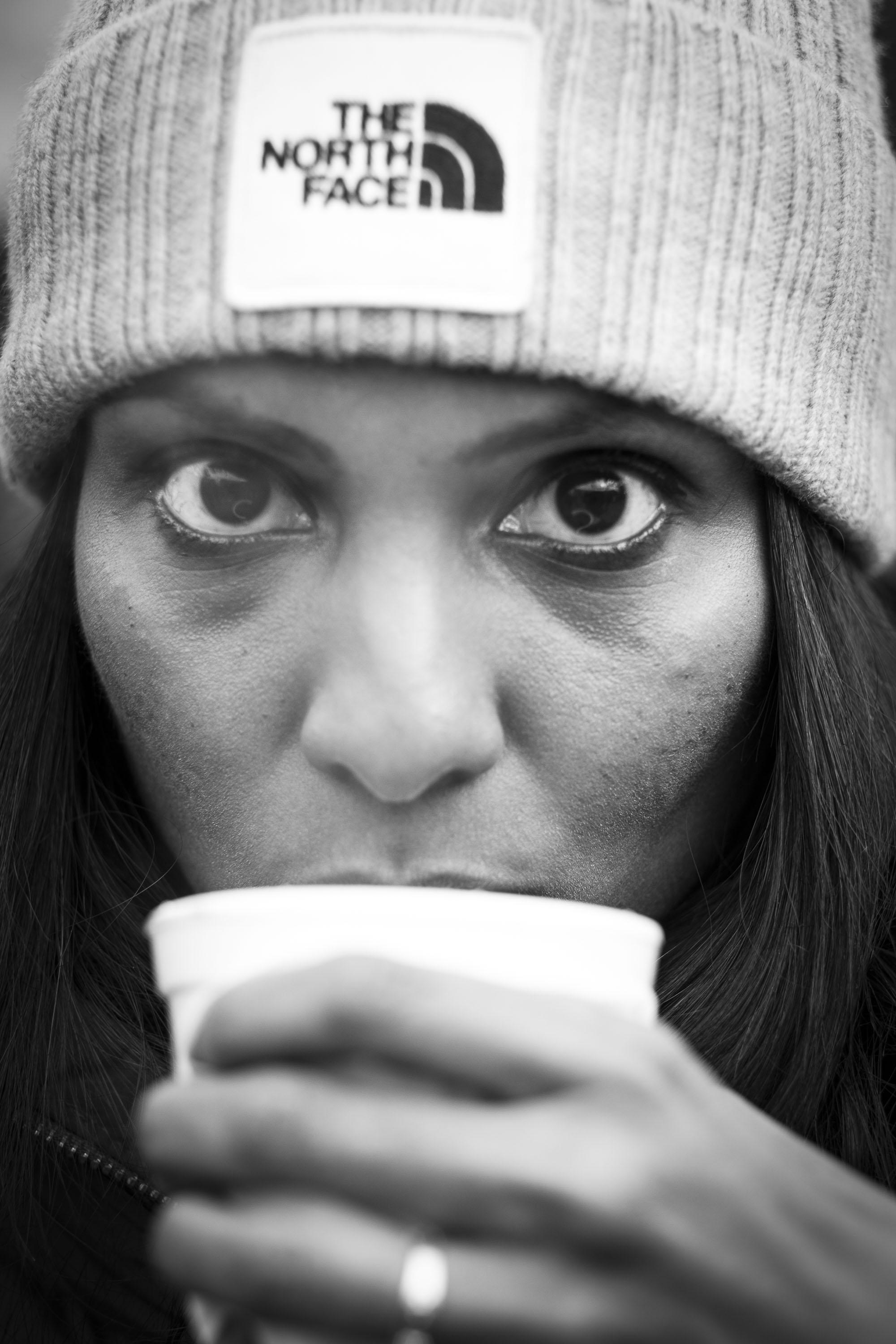 Later on you will find The North Face (TNF) winter clothing review.
At the end of 2017, my wife, Shanthi and I were talking about going to Hokkaido at the end of December. We are hoping go there to enjoy the winter time, the snow and have a break away from Singapore fever. It is been a long time, I did not went to ski and cross-country skiing. I really miss it.
We did plan this project but was because of an amazing invitation from FUJIFILM Czech Republic and Europe. FUJIFILM selected me to be part of the WORLD'S X-PHOTOGRAPHERS ARE COMING IN PRAGUE. As you can guess, we went to the beautiful city of Prague in Czech Republic.
For this travel journey, we chose to get the right equipment. I know it is gonna be cold (not bad) in the winter time there. We absolutely wanted to spend outdoor and explore as much as we can to visit the country.
Few days before flying off of Singapore, I stopped at the brand new The North Face shop at Marina Square. If you never been to the shop I hardly recommend, plus it is a new concept with the Outdoor Training Station. It was
so hard to make a choice and feel like you want to get everything else.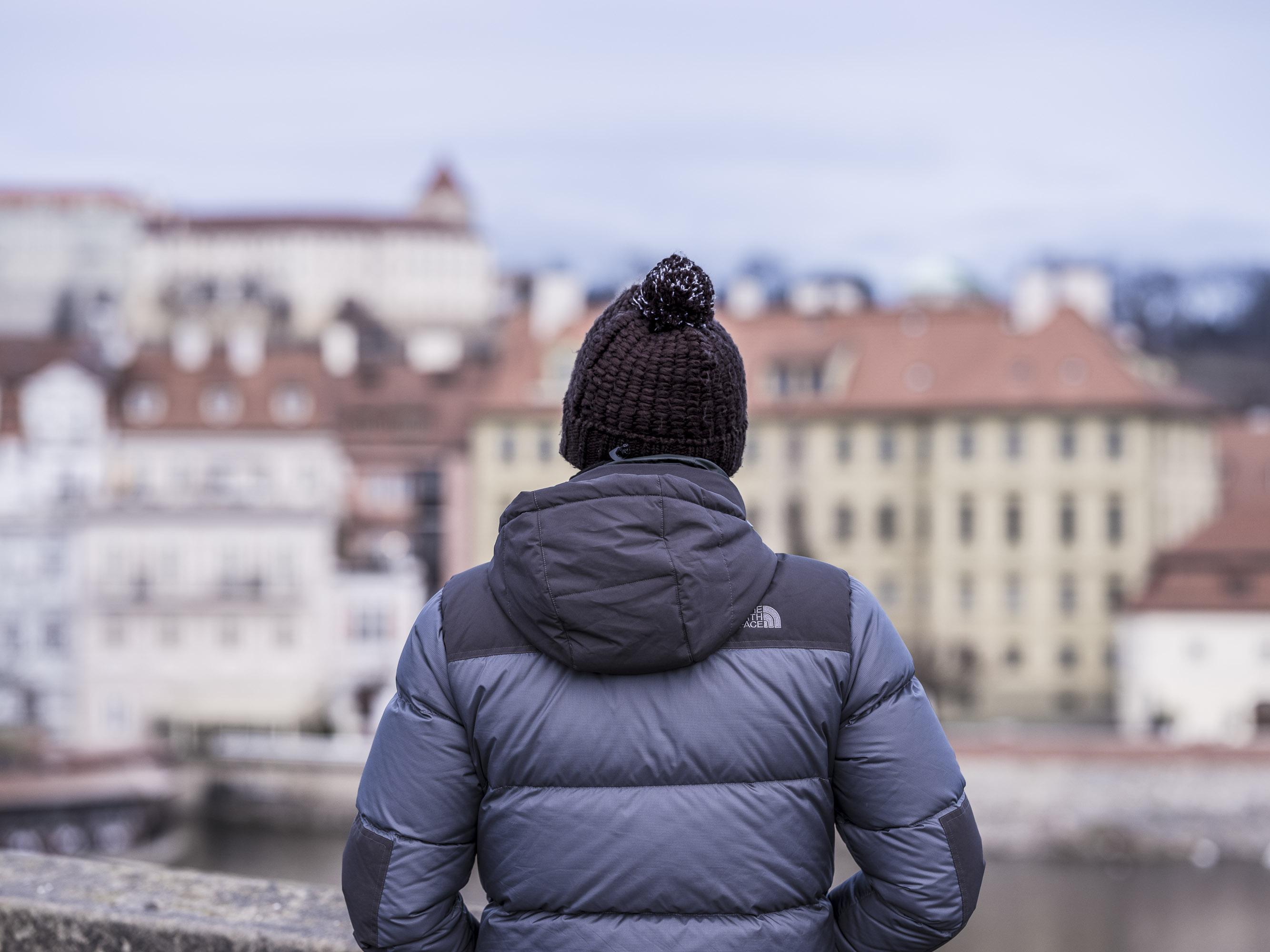 The North Face – Winter Clothing Review – About Mine
The Jacket: Men's MUNTAN DOWN JKT-AP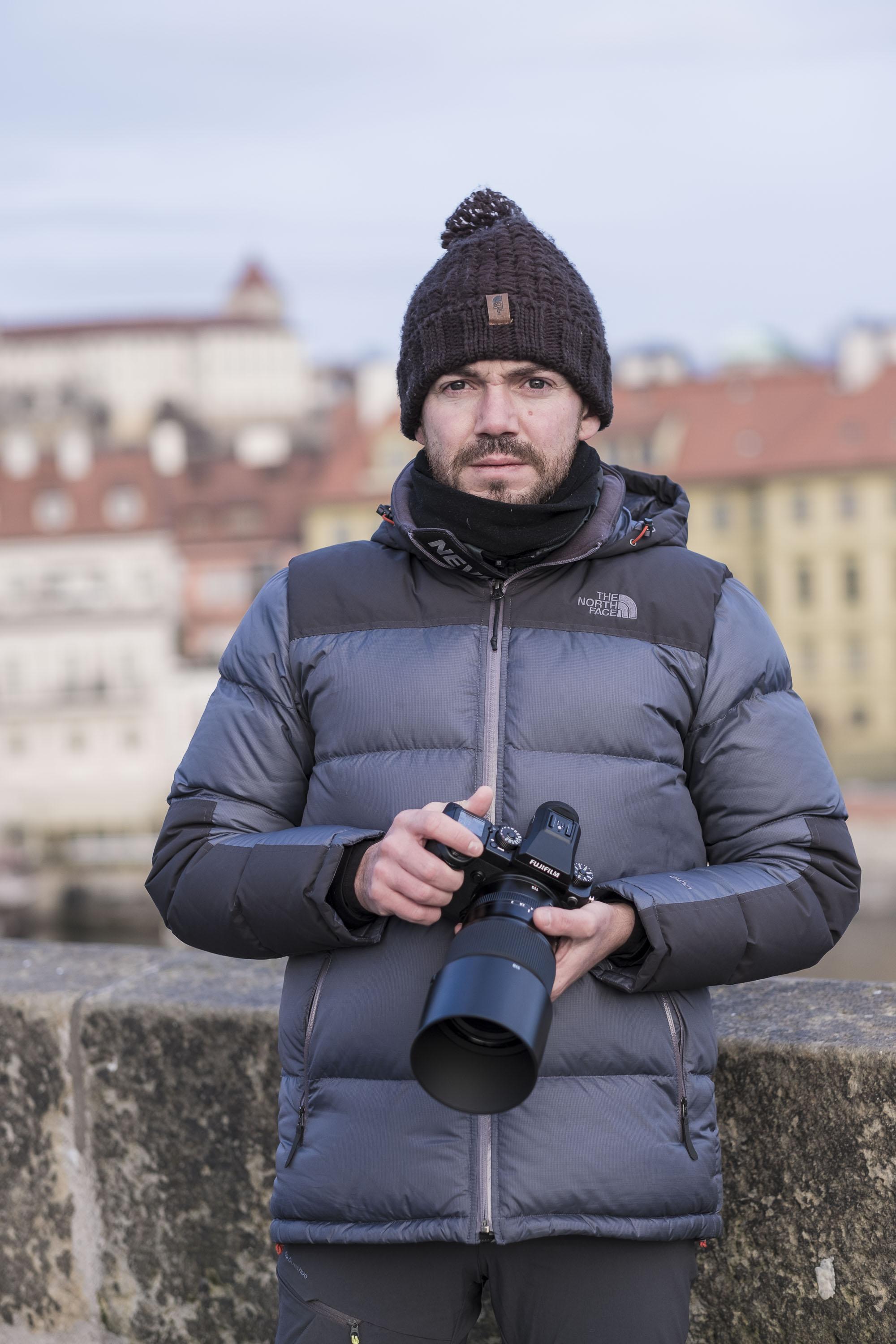 (NF0A35BKYDJ-M) mix between the Nuptse Jacket and Mountain Down Jacket
Colour: turbulence grey-asphalt great (ydj)
First thing I really like about this jacket is the look. I love the colour sore sober and classy. The team who designed this jacket did amazing job '' Love At First Sight ''. The shape of this jacket is descriptive as Men's relaxed fit, a classic fit with added ease. Tops are fit with a little more rooming the body and sleeves.
The technical element of the Jacket, meaning
Feather Warm
DWR= Durable Water-Repellent Finish / We apply DWR to fabrics and zips for lasting water repellency
Breathable
Goose Down Fill 800
RDS= Responsible Down Standard (certified) / Light, responsibly sourced, highly compressible / 550-900 fill goose down for superior insulation
Outstanding warmth from a high cluster-to-feather ratio, 800 fill down features increased loft and compressibility for superior warmth and performance.
Equipped of Gore Tex elements for the rain hood, shoulder and forearm.
The frontal zip is made as no rain and no wind can can come in, behind the zip a extra layer is placed for reinforce.
The Jacket style allows me to close the zip high which is very good without the scarf.
Outside the pocket, it has the same technology than the frontal zip
The jacket is one of my favourite clothing.
Under Jacket: Men's THERMOBALL ACTIVE JACKET – AP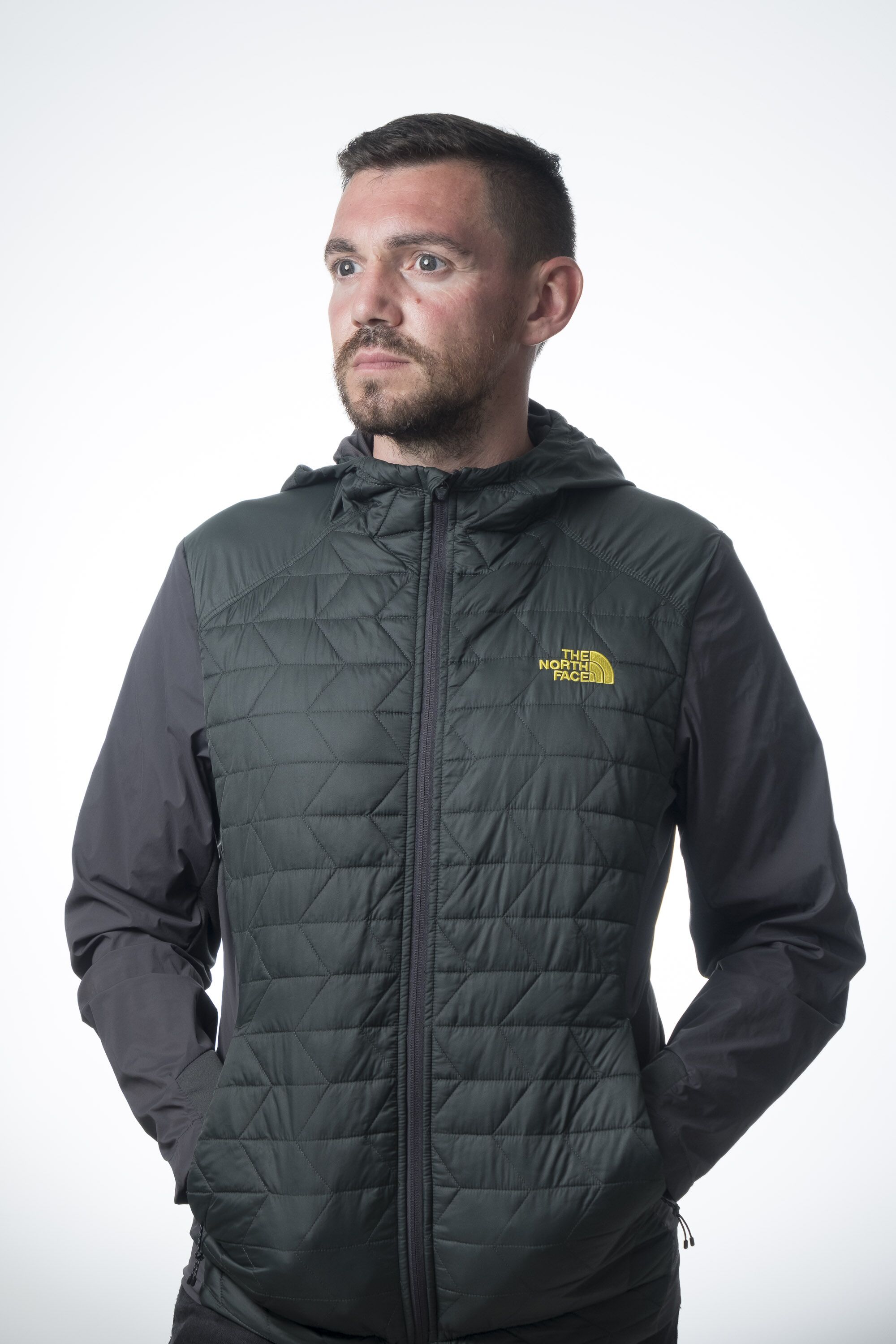 Colour: Darkest Spruce
I'm pretty sure this one tells you something! Yes I review it in my blog post '' The North Face Product Review (part 1 ) – Casual Apparel '':
https://www.josejeuland.com/the-north-face-product-review-casual-apparel/
I was using it under my Jacket since both are super light and keeps me warm outside.
But it was also a great item to use for daily use and for indoor as well as for my photography talks.
Shoes: The North Face Men's ULTRA EXTREME II GTX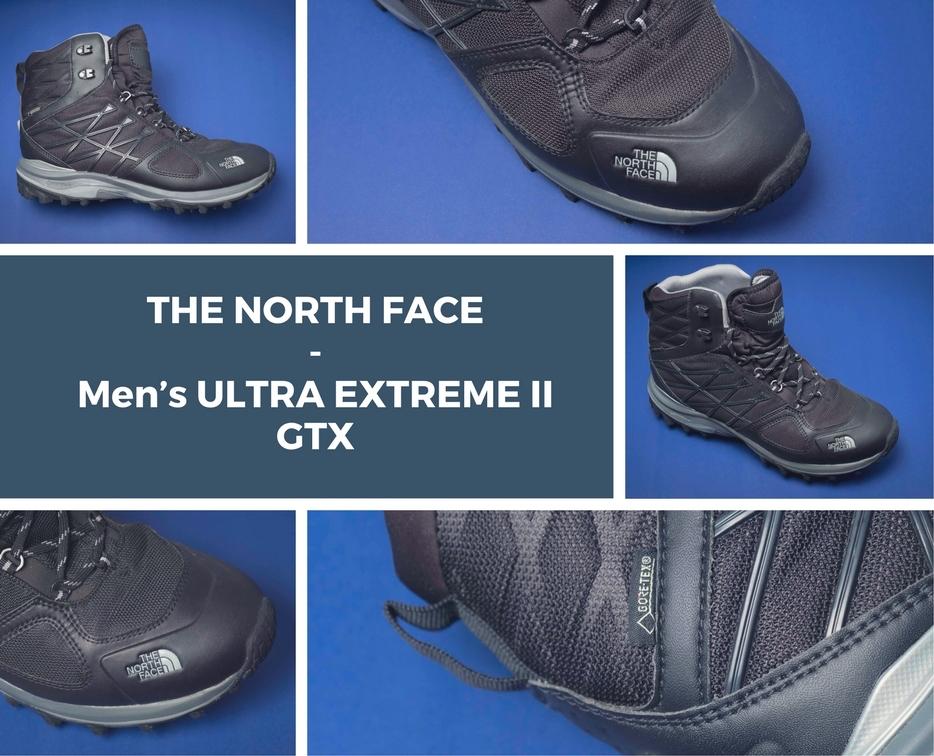 Colour: TNF Black/Griffin Grey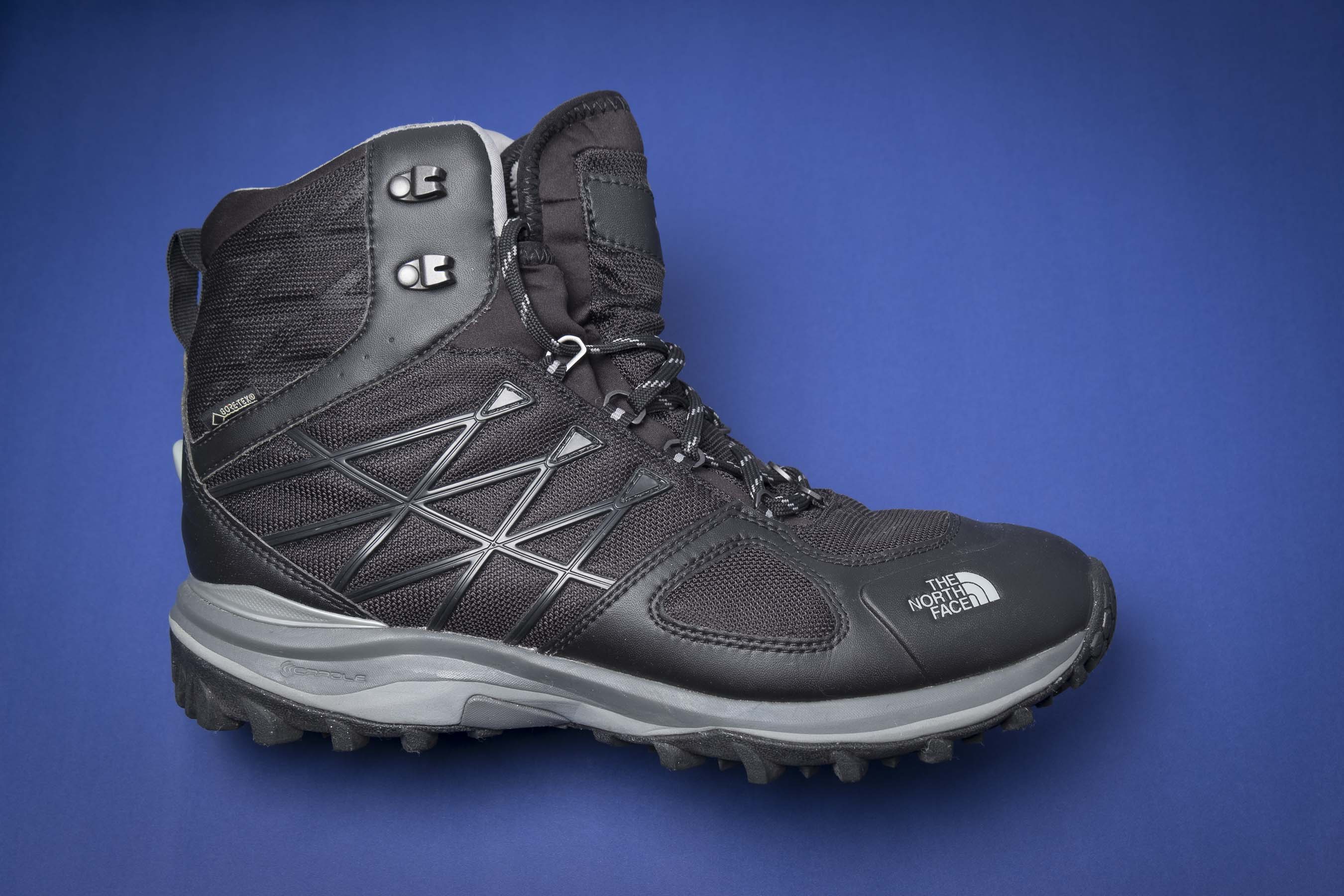 I never own a pair of high end winter shoes. That's why for the first time I chose a multi use shoe. If I want to hike, to go to the snow or undergo any other activity I know I can do anything with it. All of it are comfortable. They do not look very urban but the look made it well with my urban clothing outfits.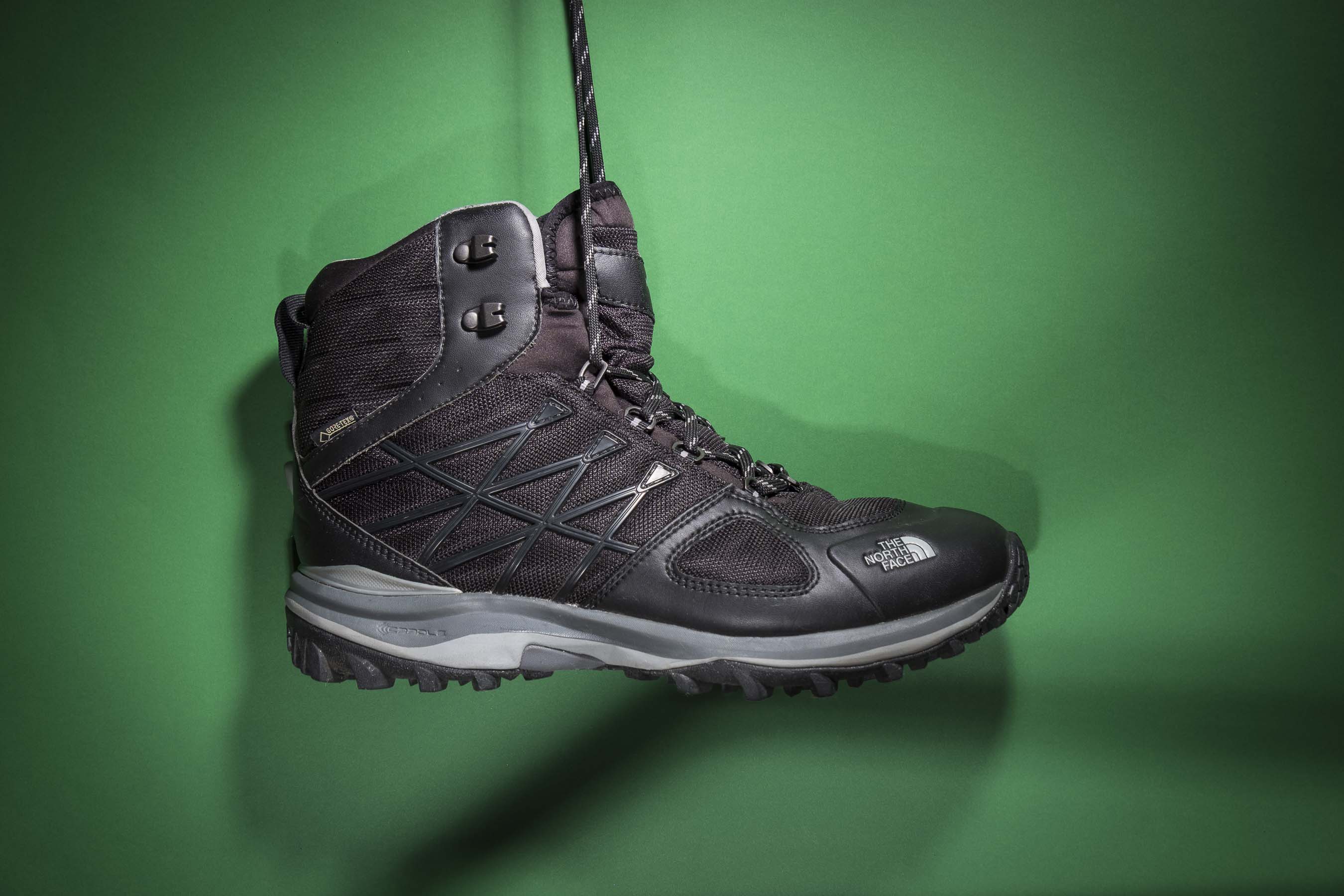 More details:
Delivering the ultimate combination of lightweight protection in a performance winter hiker, this shoe features a waterproof, breathable GORE-TEX® membrane with Duratherm® insulation and a grippy Vibram® Icetrek™ outsole.
(Using GODOX Flash)
Hat: The North Face Women's Cozy Chunky Pom Beanie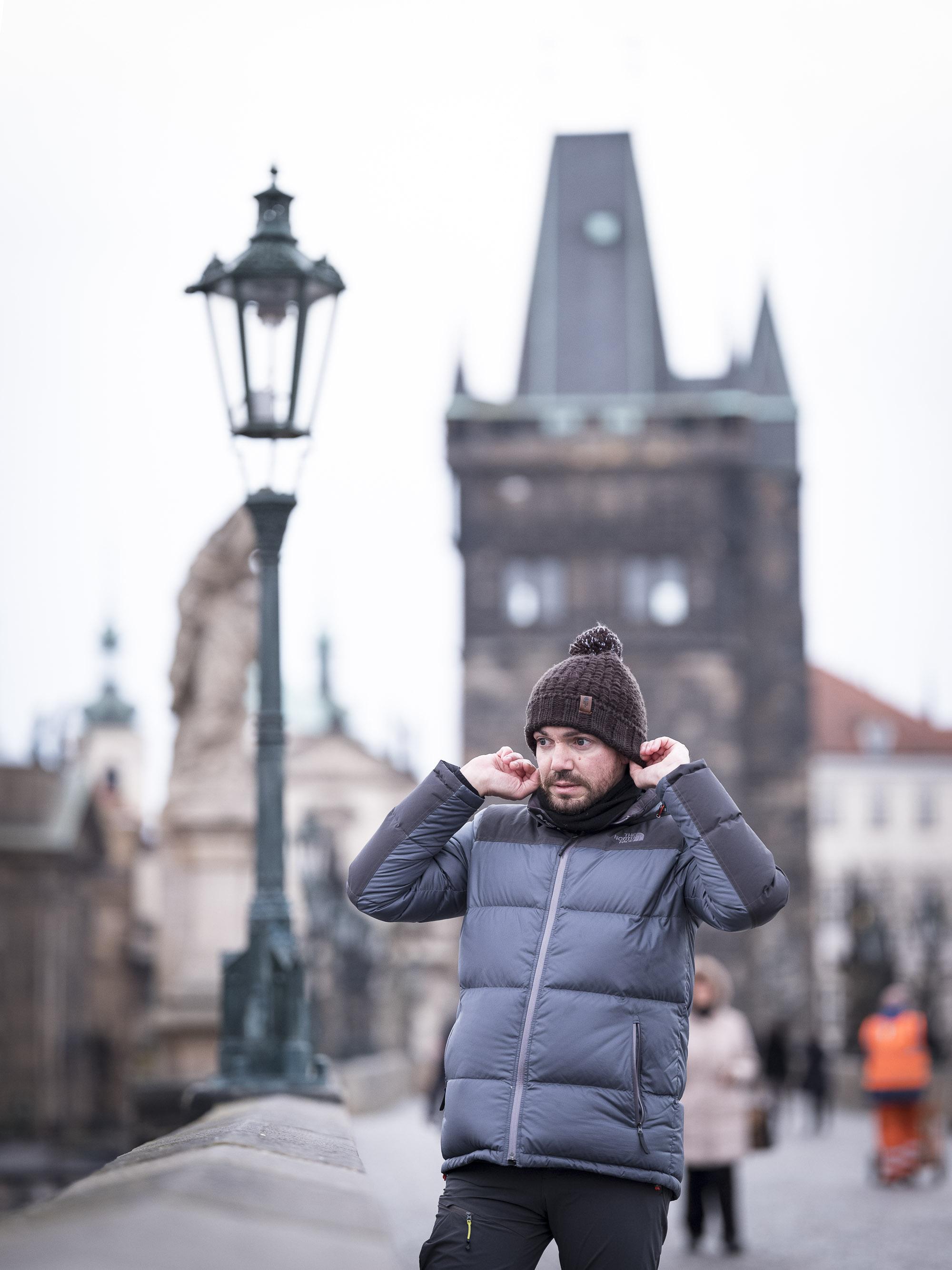 Yes it was supposed to be a women Beanie… I only figured right now when i was doing the review. Hum did not feel like it. Anyway, I do not care and I love it very much.
I really love the style, the colour is not exactly black and it keeps me super warm.
The chunky-knit beanie features yarns of varying width faux-leather clip label on cuff and novelty yarns in pom.
The perfect hat for wintry road trip, exploring and does looks good.
Now I understand why my wife Shanthi was crazy about my hat and wanted it so bad… Let's say it is a uni-sex use 🙂
Neck Cover: DIPSEA COVER IT
The versatile Dipsea is comfortable and easy to stash in your pocket. For the jack-of-all-trades who enjoys several mountain sports, this wicking microfiber accessory has infinite uses for versatile coverage.
This neck cover replace my scarf.
Glove: The North Face Men'S APEX+ ETIP™ GLOVE
Colour: TNF DARK GREY HEATHER(STD)
Get the comfortable fit of the classic Etip glove plus additional insulation and keep your hands warmer this winter when using touchscreen devices in cool-to-cold conditions. All five fingers and the suede gripper palm feature conductive technology so you don't have to remove these tech-savvy gloves to stay connected to the digital world.
This gloves Feature the TNF™ Apex ClimateBlock soft shell at back of hand blocks wind and moisture.
It is a very save model, no risk of getting cold, natural comfort and the colour and style are very easy to match with you jacket.
The North Face – Winter Clothing Review – Shanthi's
I will not be too detail about Shanthi's choice of clothing – The major point I can emphasis is that she was kept warm enough. Never heard any complains from her. She is a big fan of The North Face.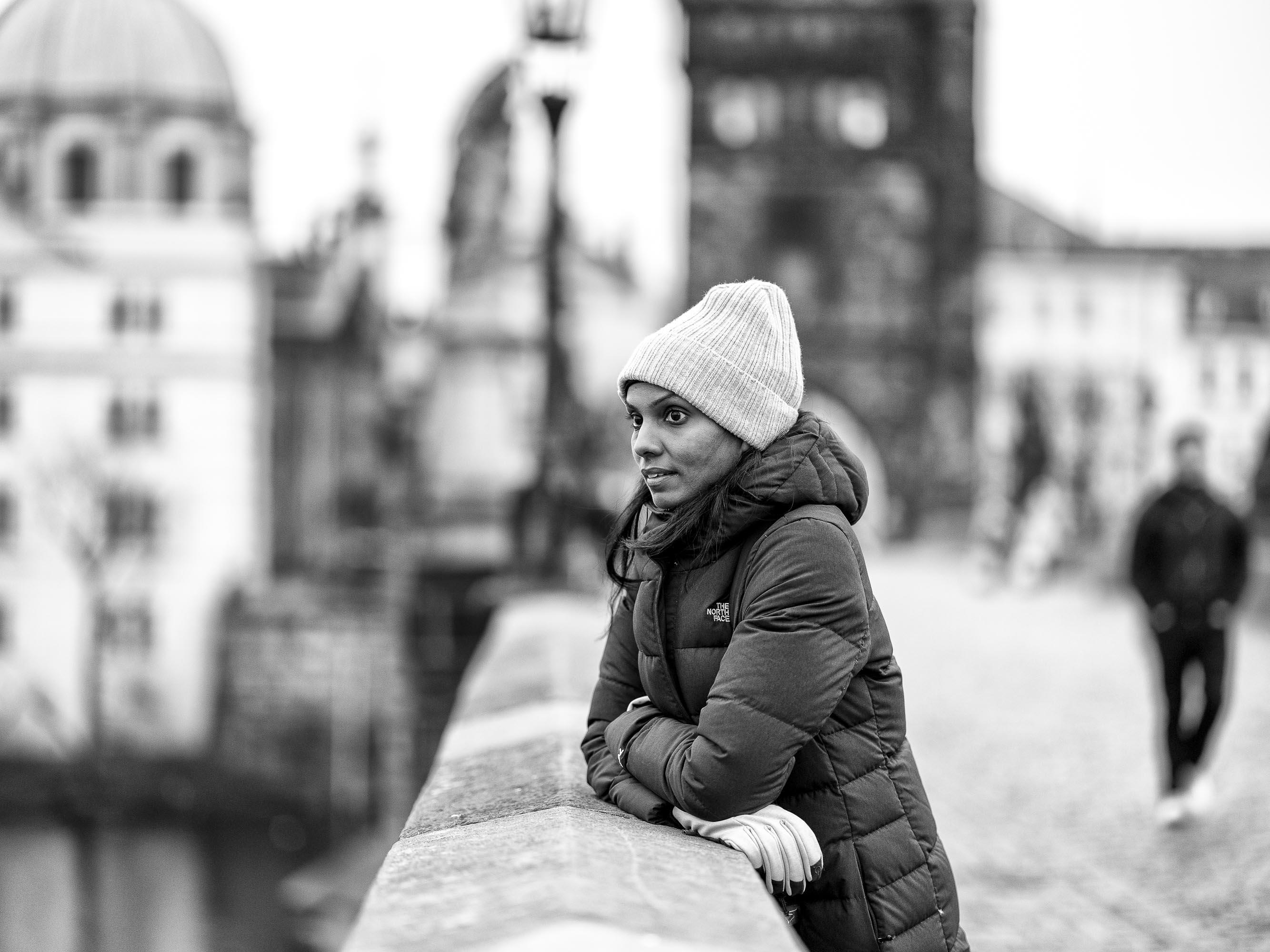 Long Jacket: WOMEN SNOW RESORT LONG JACKET – AP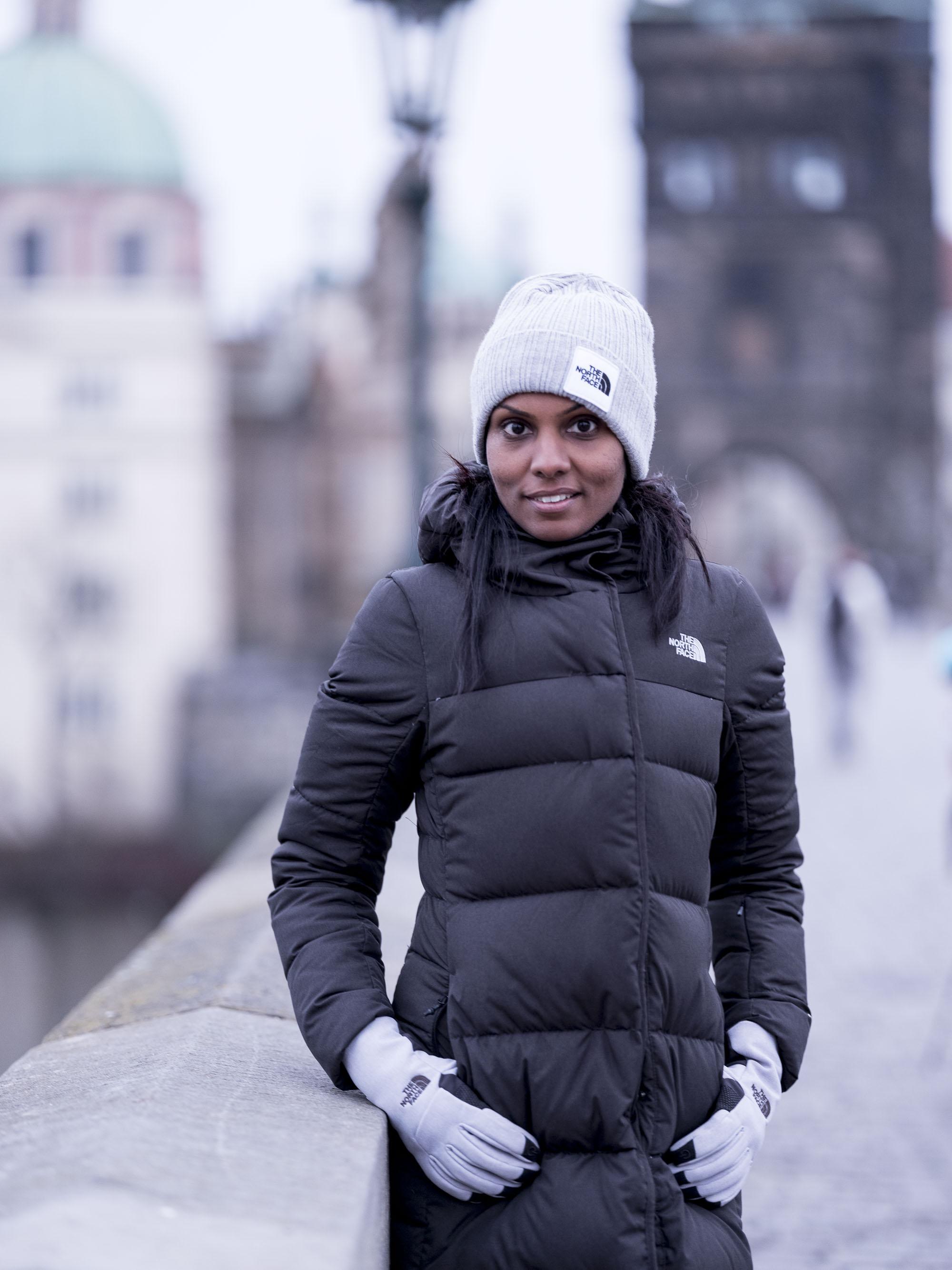 With novelty fabrics and a modern long silhouette, this bold interpretation of our down jacket delivers plush warmth in harsh cold.
FEATURES INCLUDE
700 fill goose down
Stormflap with snap closure covers the two-way center front zip
Contoured quilting on side waist for added shaping
Hidden secure-zip wrist pocket
Internal, elastic-bound cuffs keep out the cold
Product certified to the Responsible Down Standard (RDS) by Control Union
Removable zipped hood with protective, over-stuffed collar
Secure-zip hand pockets
Embroidered TNF™ logo on chest and back shoulder
Relax fit
Glove: WOMEN'S APEX+ ETIP™ GLOVE
Colour: TNF LIGHT GREY HEATHER(STD)
Actually It is the same model as mine but different colour and it is a women model.
Hat: The North Face TNF Logo Box Cuffed Beanie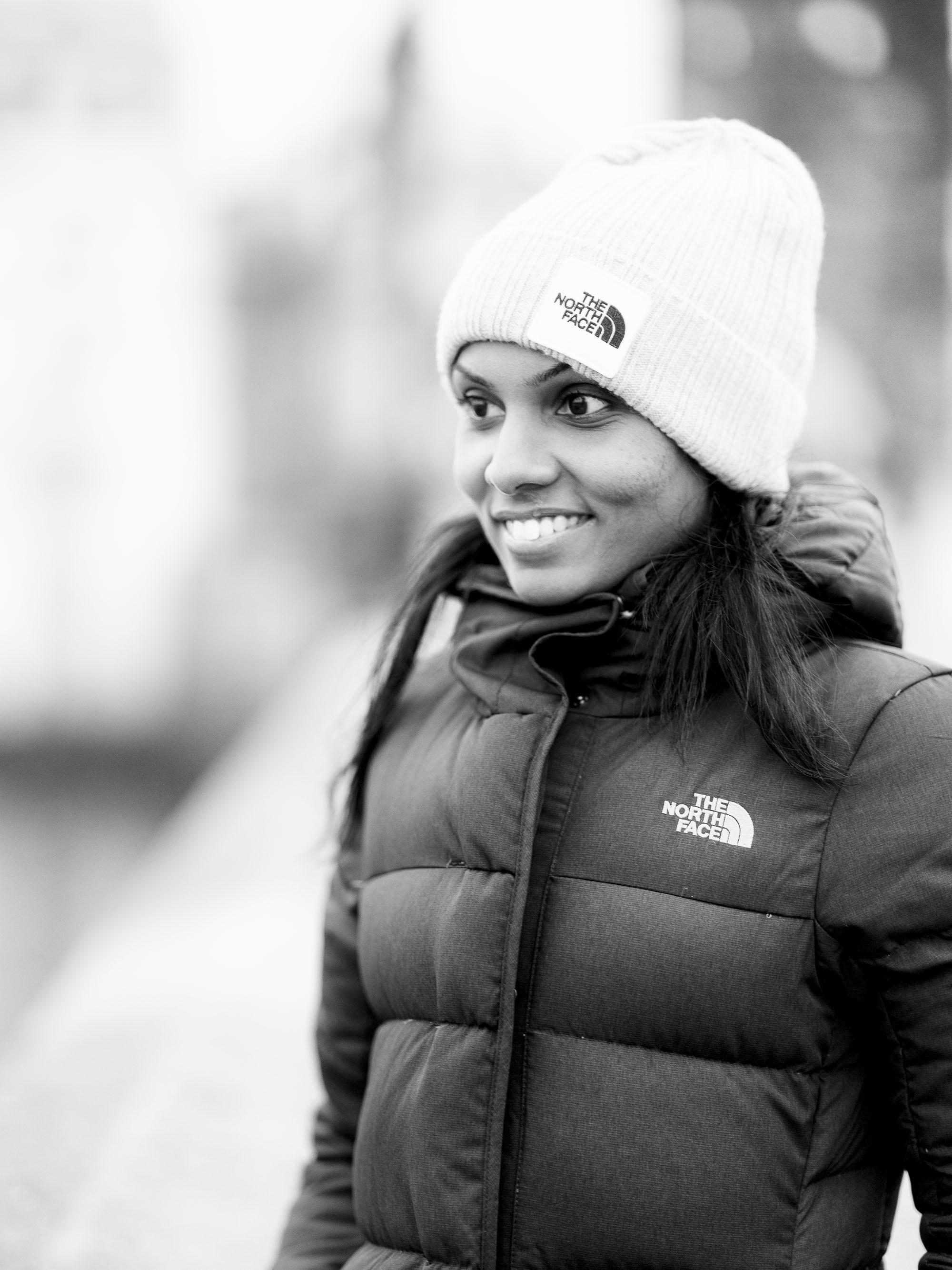 Colour: Light Grey Heather
Look the part and stay toasty all winter long in the TNF Logo Boxed Cuffed Beanie. Made with a tight knit that delivers warmth without adding bulk, this stylish beanie has a deep fit that will shield your head from freezing conditions. An oversize box logo finishes the look.
That hat received plenty of compliments… hipster style. The logo box make it very special.
Pans #1: Womem's SUMMIT L4 PROPRIUS SOFTSHELL PANTS
Purpose-built for high-output ski-mountaineering missions, these lightweight, wind-resistant softshell pants are designed with stretch, so they'll move with you while you get after it.
Pans #2: Women's DWR CAPRI – AP
Colour: Asphalt Grey
It is a functional pant, 4 way woven with purpose pocketing, slim Fit.
Baselayer: WOMEN'S WARM LONG-SLEEVE CREW NECK
An essential baselayer for breathable warmth dur
ing low- to medium-intensity activities in cold conditions, this versatile midweight crew-neck top has a slim, next-to-skin fit. The anti-odor polyester knit fabric features FlashDry™ Eco fibers to wick sweat away from the skin and dramatically speed drying time. Crafted with mechanical stretch for improved range of movement under mid-layers.
BOOTIE: WOMEN'S THERMOBALL™ MICROBAFFLE BOOTSIE II
Colour: Black/Smoked Pearl Grey
When the temperature drops, navigate town comfortably with these PrimaLoft® ThermoBall™ insulated booties that are crafted with water-resistant materials to shed snow.
Partially blocks rain/snow to increase breathability.
Insulation traps hot air for reduced heat loss and increased warmth.
A stylish faux fur collar also lends extra warmth to the ThermoBall™ Microbaffle Bootsie II from The North Face, while a manmade mudguard protects from inclement elements.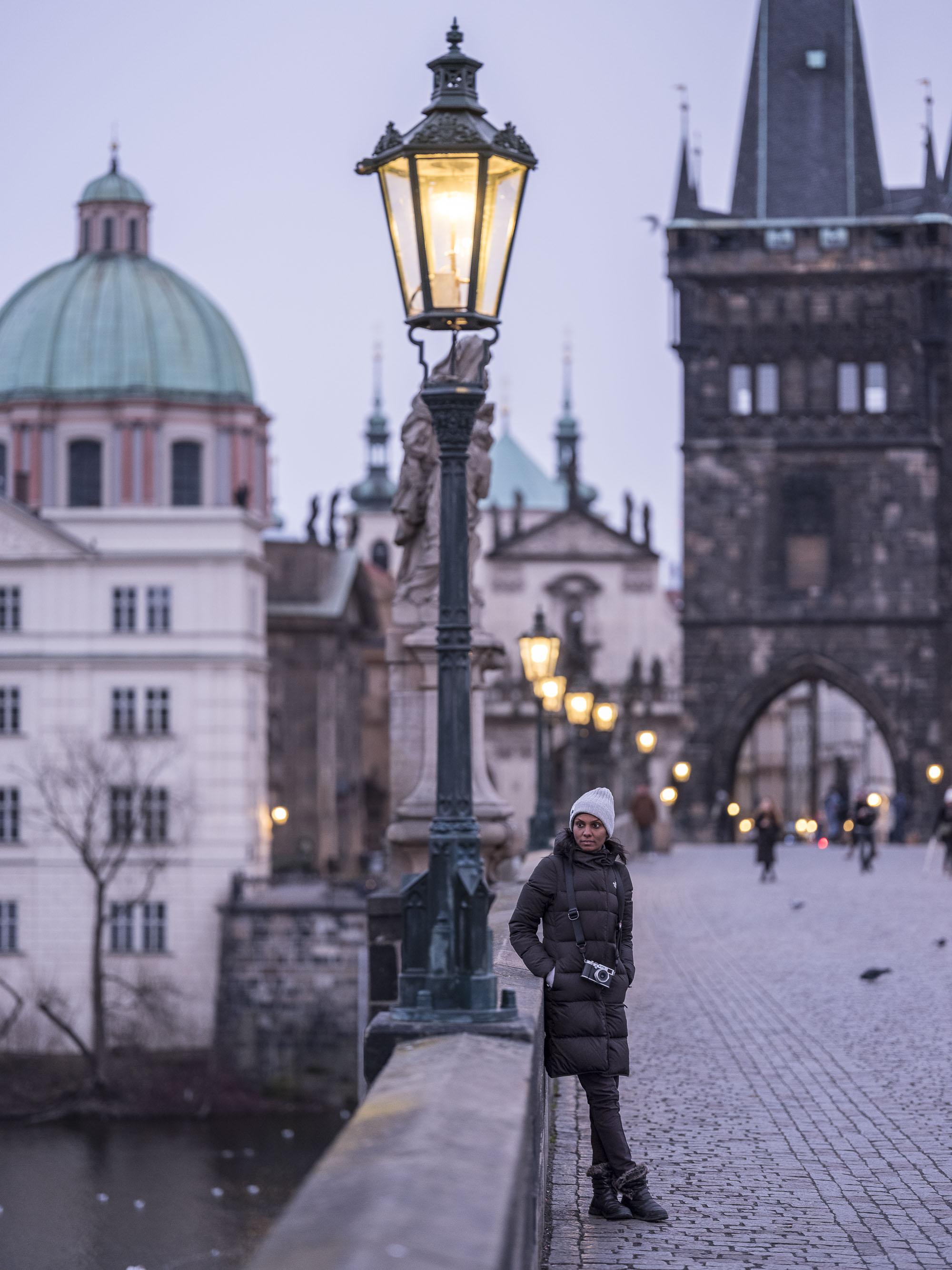 CONCLUSION
Shanthi tried couple of times to exchange our hats because mine kept her much warmer. She manage to use it for a few days…
After using the shoes (M ULTRA EXTREME II GTX) and enjoying them very much, now I have an eye on more stylist and fashionable shoes for winter for urban style and a few models are winking at me.
How exciting it was for me to use high quality winter equipment while visiting Prague. It was so easy to stay outdoor the entire day and not get cold or wet.
Coming from Singapore it was a big changement in terms of temperature.
I'm totally aware that it was pretty easy for such European condition to use The North Face equipment.
We are plaining to go Antartica or Artica and Greenland for a photography project and will be looking for more TNF stuff. Iceland is also in our list.