Finally after using the Manfrotto Pro Light Bumblebee M-30 Camera Bag for many months – here is my review. I've been using Manfrotto gears since 2015 and Manfrotto products truly never not disappointed me.
First use of the bag and first time in Myanmar
It was my first time travelling to Burma, Myanmar and my first use of the Manfrotto Pro Light Bumblebee M-30 Camera Bag. It was a special trip for me, spending 14 nights on a luxury cruise Pandaw crossing the Irrawaddy river from Yangon to Mandalay.
Since then, I have been using the Manfrotto pro light Bumblebee M-30 camera bag in various trip as in Kumbh Mela – India, Okinawa – Japan and various situation during my photography workshop, photowalk and my commercial photography.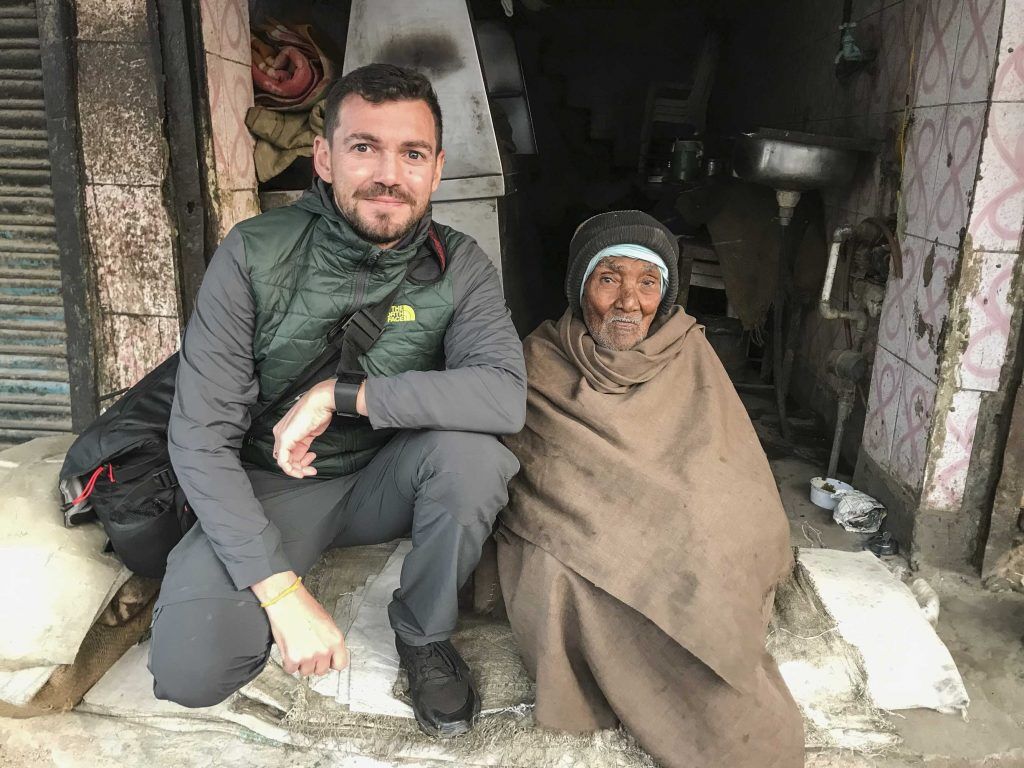 Manfrotto Pro Light Bumblee Bags
For most of my flight travels, I'll use my Manfrotto Pro light Bumblebee 220 Camera Backpack which I have been using for 2 years now. Upon reaching my hotel, I'll switch to the Manfrotto pro light Bumblebee M-30 camera bag for my day shoots. Yes, they are both from the same series! I like this series because it matches the way I travel and photograph. Above all, the Manfrotto bags are durable, strong yet lightweight, and protect my camera very well with the padded cushioning.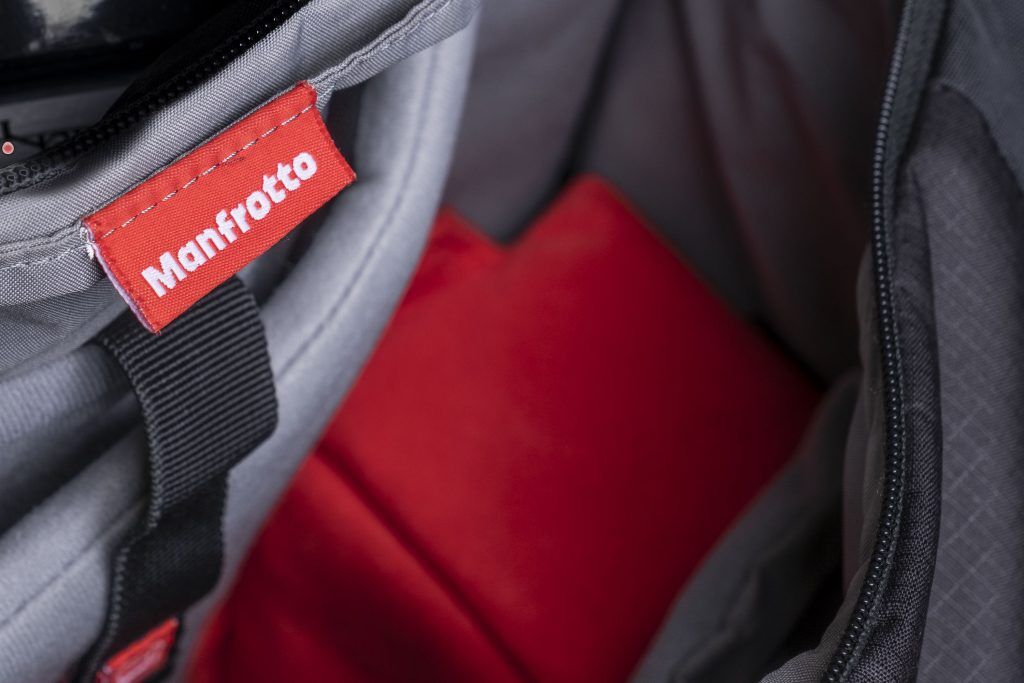 Manfrotto Pro Light Bumblebee M-30 Camera Bag – Review
I enjoy the various compartments especially the smaller ones. They have a strong zip and a discreet look for travel and documentary. I especially love that it is easy to clean because of the material of the bag. Even more so with the way I travel, I can't afford to be picky about the environment and my surroundings.
Previously, I had a smaller version of the messenger bag.It was tough to put everything that I needed specially using FUJIFILM GFX 50R medium format camera with few lenses. For my trip to Myanmar, my gears of choice were my 2 camera bodies (Fujifilm X-T3 and Fujifilm X-E3), a medium format film camera Flexaret (yes have I started enjoying film photography), 4-5 camera lenses, my batteries, and various accessories. It may feel like a lot of gears but because I'm using a mirrorless camera, it is relatively compact.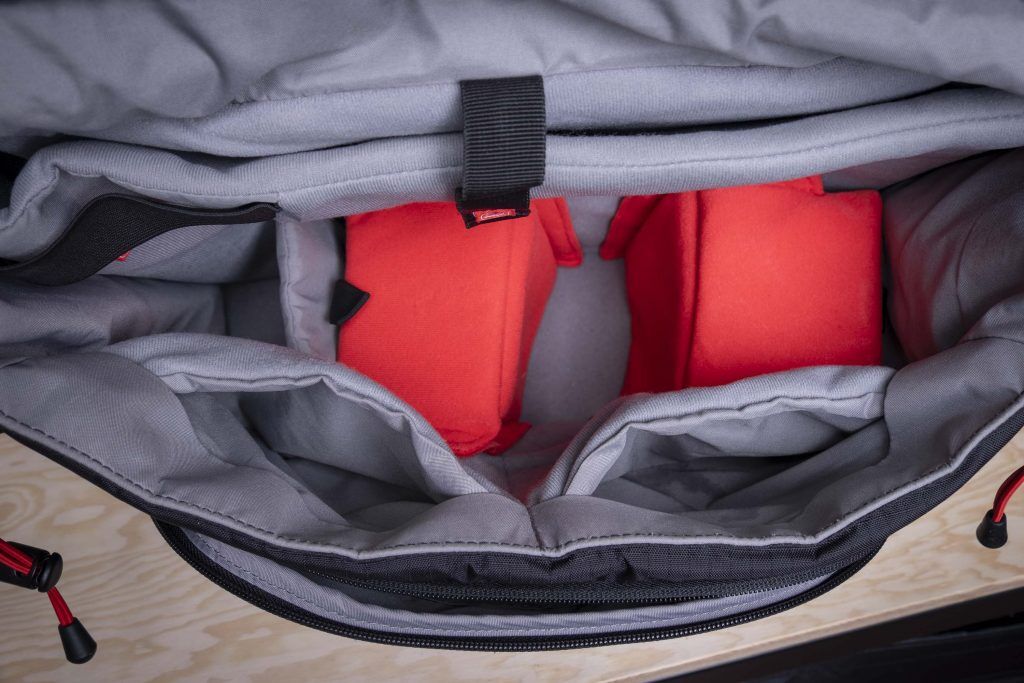 Similarly my previous travel was in China for another documentary. I wish that I already had this camera bag in my hands as I was using a medium format camera with 4 lenses and another mirrorless camera for filming.
The Manfrotto pro light Bumblebee M-30 camera bag is really comfortable to carry on my shoulder. It is also big enough to put all that you need for a full day of shooting and travelling around. For some people it may look too big. When I first saw it that was also my thought. However, now it feels the right size for me. I certainly don't face any frustration about having to make a choice of what to carry with me.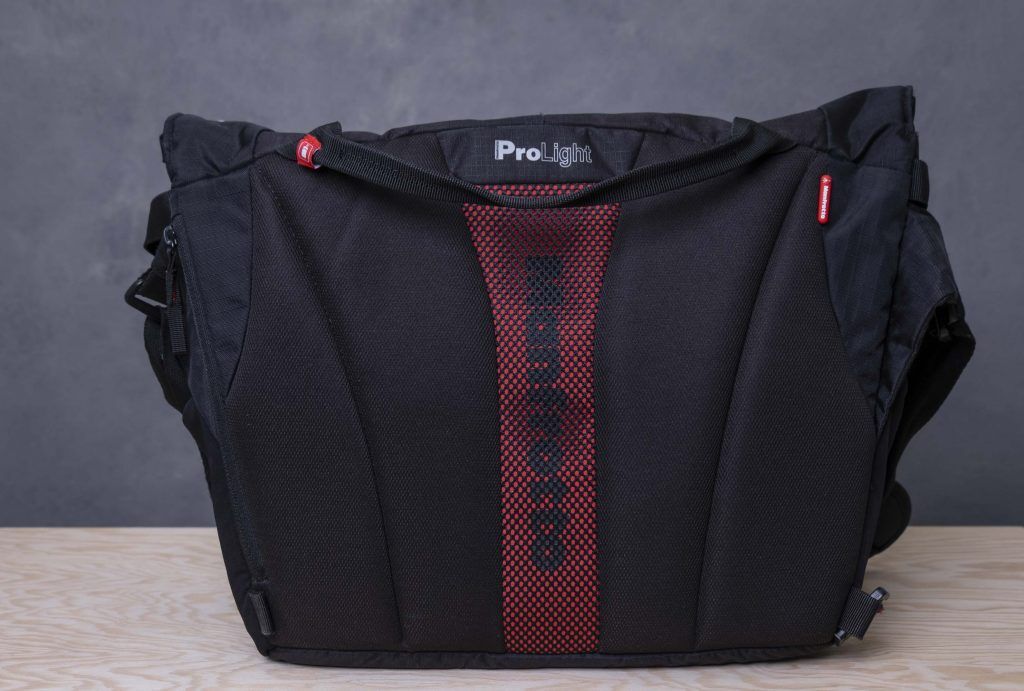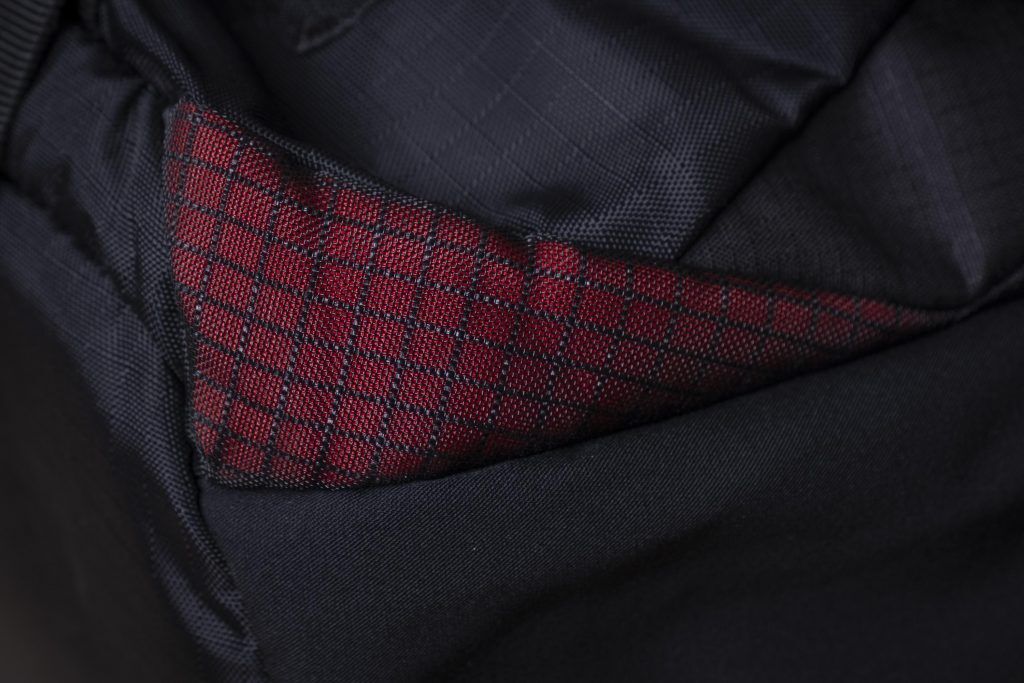 Descriptive of the outside of the Manfrotto Pro Light Bumblebee M-30:
adjustable strap with a large protection pad
quick harness adjustment to adjust the length of the strap
hip belt
breathable back
strong fabric and lightweight
water Repellant – very easy to clean-up and keep my gears safe from water coming in.
top zip opening for me to be discreet
full opening with two Velcro silencers + two plastic buckles
flexible and stretchable pocket on each side – where I usually place my water bottle
on the top of this 2 external pockets you have 2 adjustable straps to fix your tripod.
there are also 2 elastic systems (red in colour) for you to fix anything that you feel like
on the top cover you also have a discreet pocket (I usually put my map or papers and camera cloth)
a grab handle strap on the top / trolley connection : perfect for to slide down your camera bag on any luggage.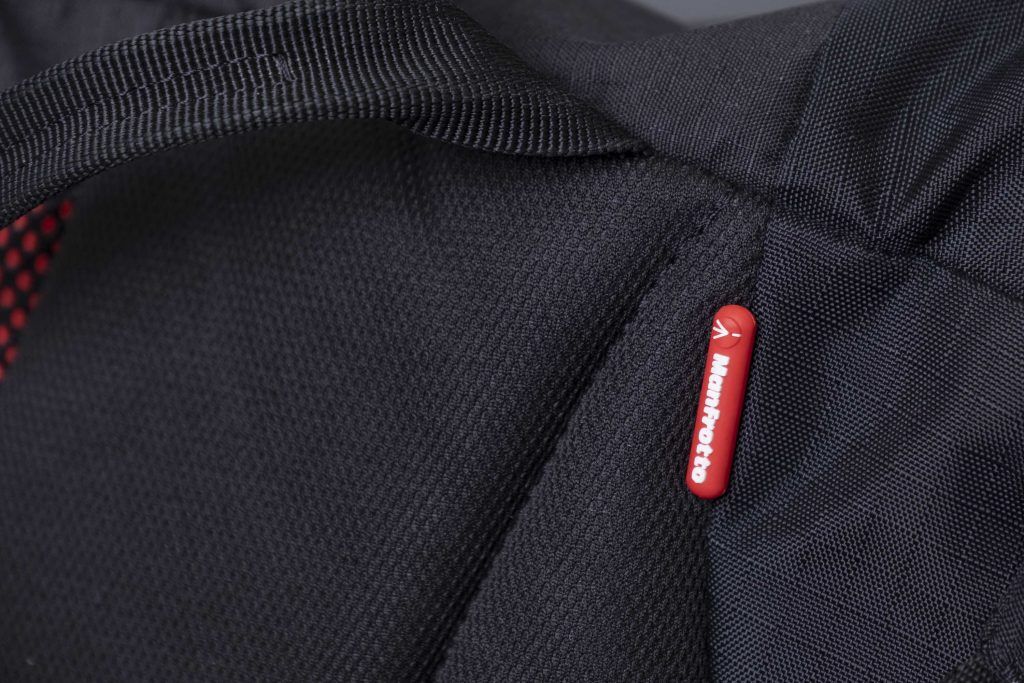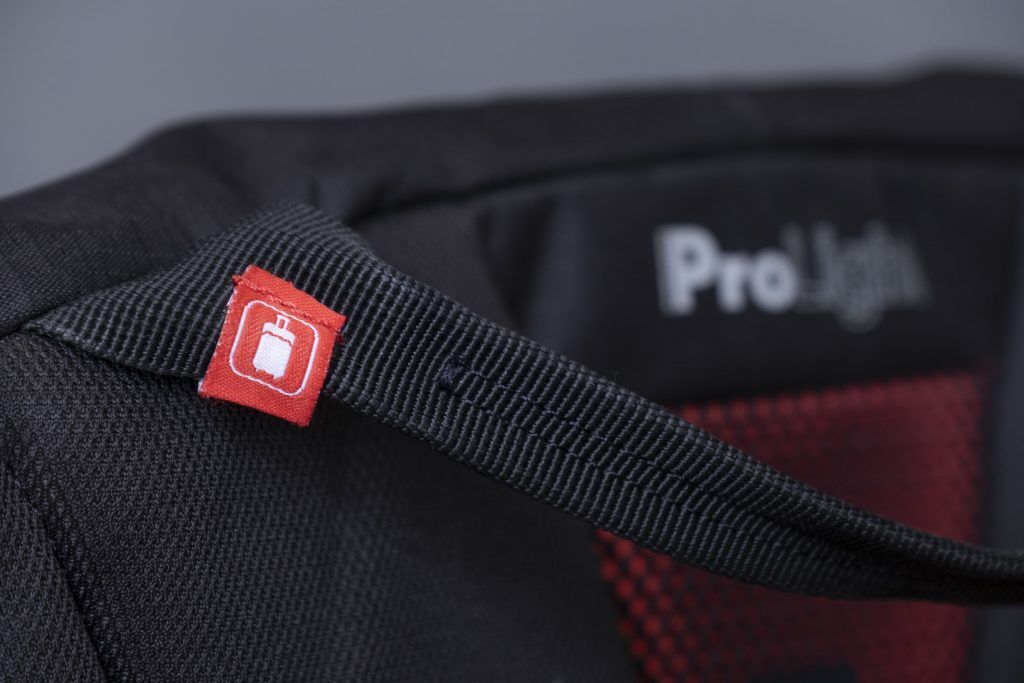 Moreover, the size allows you to bring this bag as a cabin luggage with no issues.
The Manfrotto Pro Light Bumblebee M-30 Camera Bag have few options for to attache your Tripod externally on both side. Personally I prefer to place it on the top of my bag attached to the strap or in the front by inserting a leg of the tripod between the top cover and the bag (behind the buckles).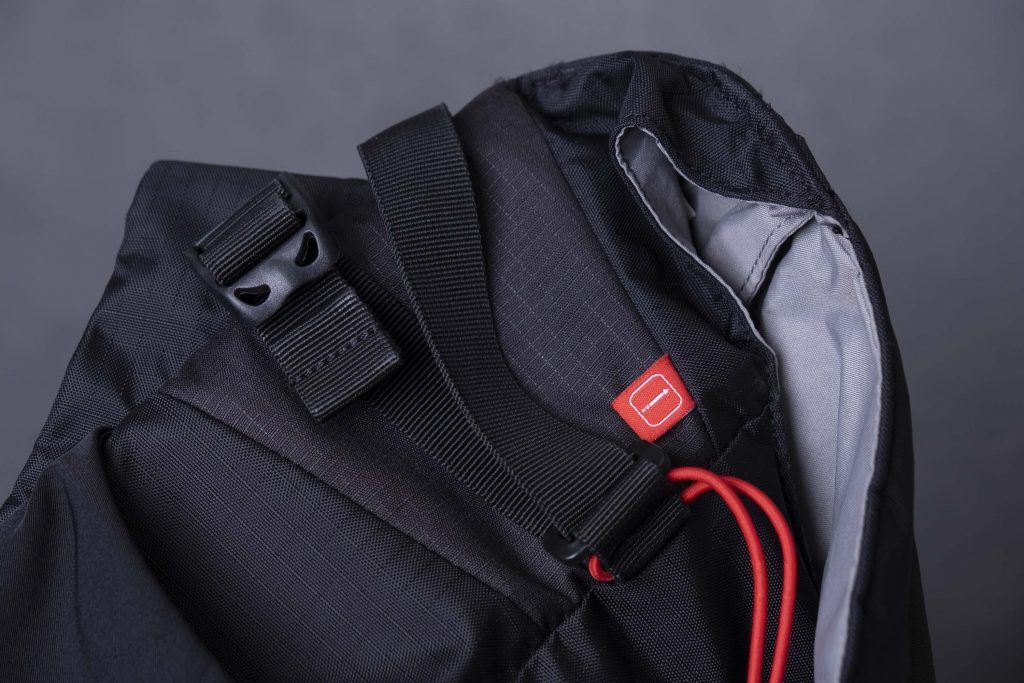 The hip belt for the Kumbh Mela festival in India with with a million of people around you was very useful. What I did was using the side belt (or hip belt) + the shoulder strap to fix my bag at the front low part of my torso. As a result, this made sure that I always have an eye on my bag – I felt very secure with two attachments.
DuoFace removal cover
The bag comes with the two sided (DuoFace) removal cover. The black side is the rain cover and the silver side is to protect you gear from the sun and overheating. Therefore, I personally use the black side quite often to protect my bag from the dust and when I'm travelling to point A to B by bus or tuk tuk, etc..
Likewise, this is a same feature in the Manfrotto '' Pro Light camera backpack Bumblebee-220 '
Description of the interior of the Manfrotto Pro Light Bumblebee M-30 :
tough protection pad.
interchangeable dividers – allows you to customise your bag and to create the exact layout needed for your gears.
some of the dividers are flexible and higher – as a result, it is very useful as you can fold out the dividers on the precious gears to store even more lenses int the bag.
laptop compartment, which can fit a 15 inch laptop.
holds & protects a small or medium sizes handheld gimbal with elastic strap.
two top open pockets – This is one of the my favourite features. I usually put my batteries, lens covers or clothing them.
one large front pocket where i put my pen, small notebook and accessories if needed.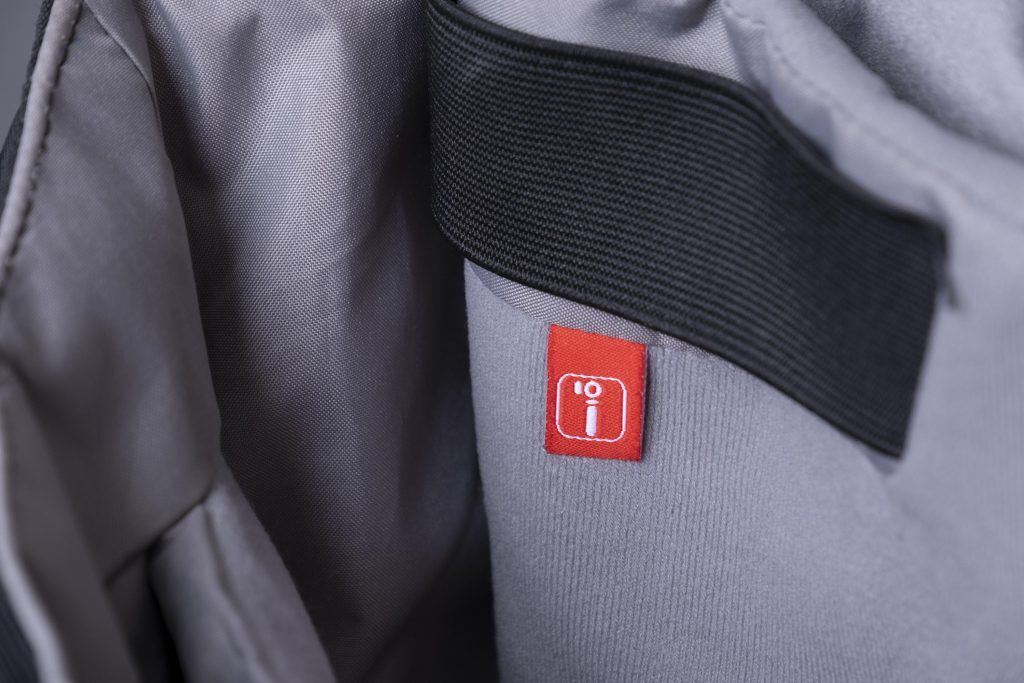 The great thing with this bag is its high level of protection. The size is very important for me because I can bring more things in it. If I need 2 cameras (one for photos and one for videos) – I know I will have no issue and my gears will be well protected.
One thing to have in mind is that yes when you have more space in your bag you do bring more things and at the end it is heavier to walk around with that. Hence, bear that in mind – I do feel the weight but after a while I'm use to it and do not feel it.
One of the best features of the Pro Light Bumblebee M-30
The Secret Pocket !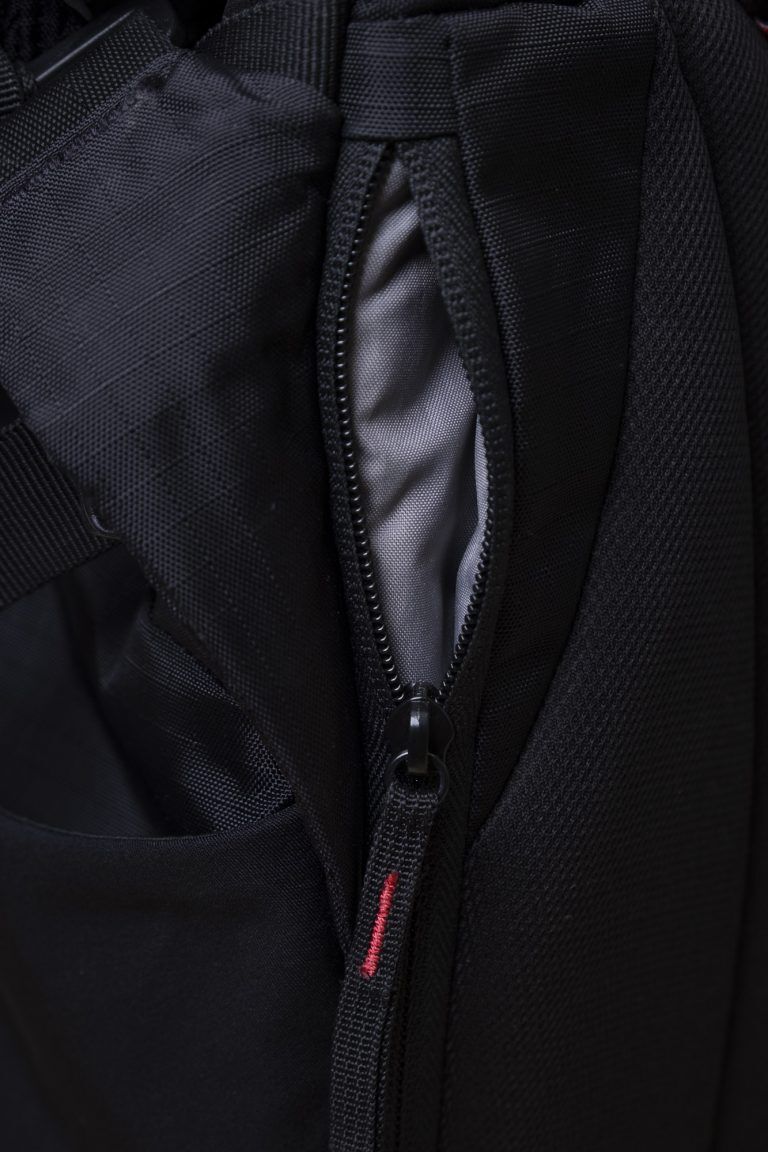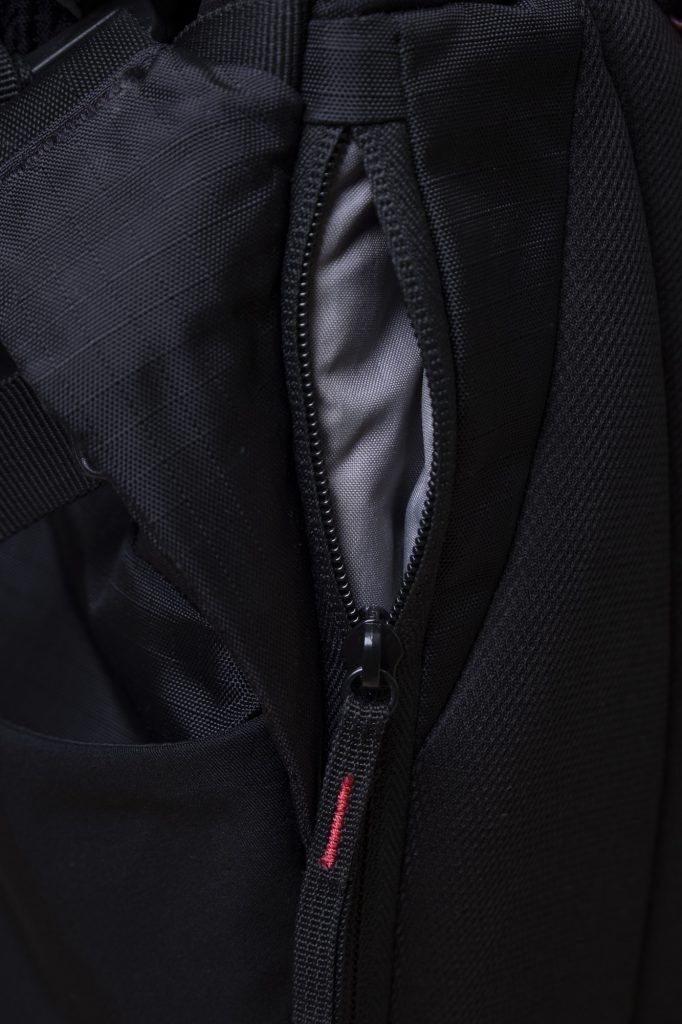 The top feature is the secret pocket on the back. I call it secret because it took me a while and a lot of usage before to see that the Manfrotto Pro Light Bumblebee M-30 Camera Bag has a special zip pocket.
It is very difficult to notice it. Even more so it make it very secure for you to place you very important documents if you are afraid to be in an area that has a hight danger of items being stolen.
For some of my travels like in Kumbh Mela in India, I put my passport, money and credit card in it. And I know it is 100% safe. Furthermore, if you attach the belt around your torso it make it even more secure.
Manfrotto information about the camera bag:
Weight: 1200 g or 42.32 oz
Collection/Series: Pro Light
External Dimensions 46 x 19 x 33 cm (18.11 x 7.48 x 12.99 in)
Internal Dimensions 42 x 12 x 31 cm (16.54 x 4.72 x 12.20 in)
Laptop Compartment Dimensions 38 x 4 x 30 cm (14.96 x 1.57 x 11.81 in)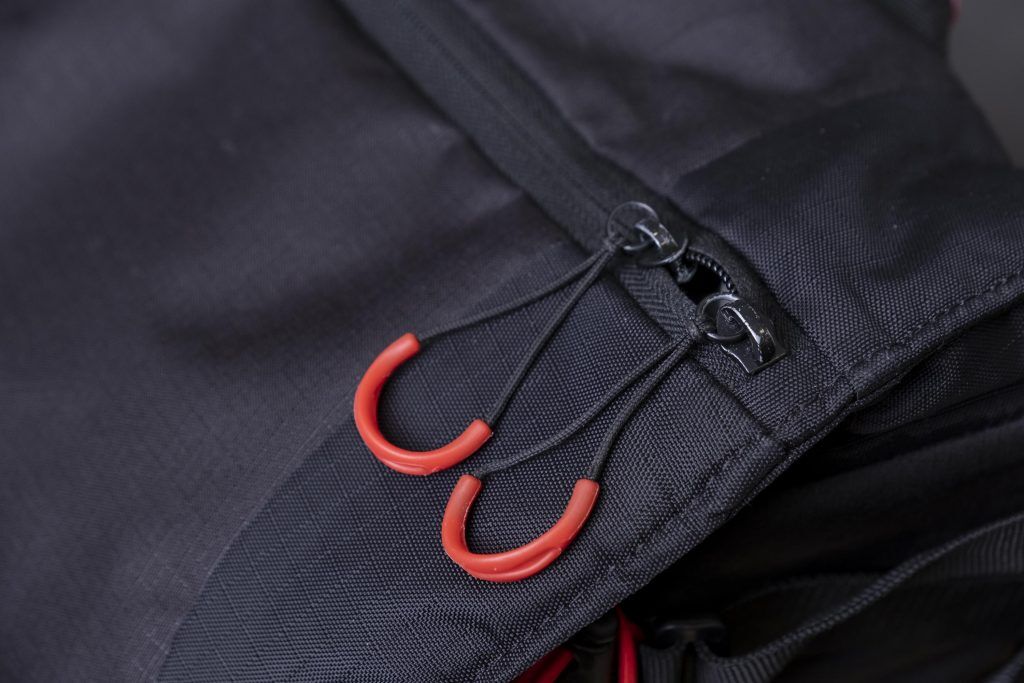 Conclusion about the review of the Manfrotto pro light Bumblebee M-30 camera bag
It is my best travel camera bag ever! The bag is designed for photographers who shoot outdoor and are always on the move. It can be handled on the shoulder or cross-body and is very comfortable for long photography journeys. It is a bit big so it is very interesting to have the space for extra gears. For myself, I like to have one camera for photography, another one for video and sometimes I bring along an old fashioned film camera with me.
One slight disadvantage I would like to highlight is the shoulder strap sometimes turns on itself and can get stuck on the protection pad.
Nevertheless, I foresee with the quality of the fabric and the production it is an investment for long-term use.
Most noteworthy, some of my photographer friends and students of my photography workshop also bought that bag after seeing it.
I hope you have enjoyed my review of the Manfrotto pro light Bumblebee M-30 camera bag. I will be doing more reviews on my other Manfrotto products so stay tuned to this space!
Mon info on the Manfrotto Website: https://www.manfrotto.us/pro-light-camera-messenger-bumblebee-m-30-for-dslr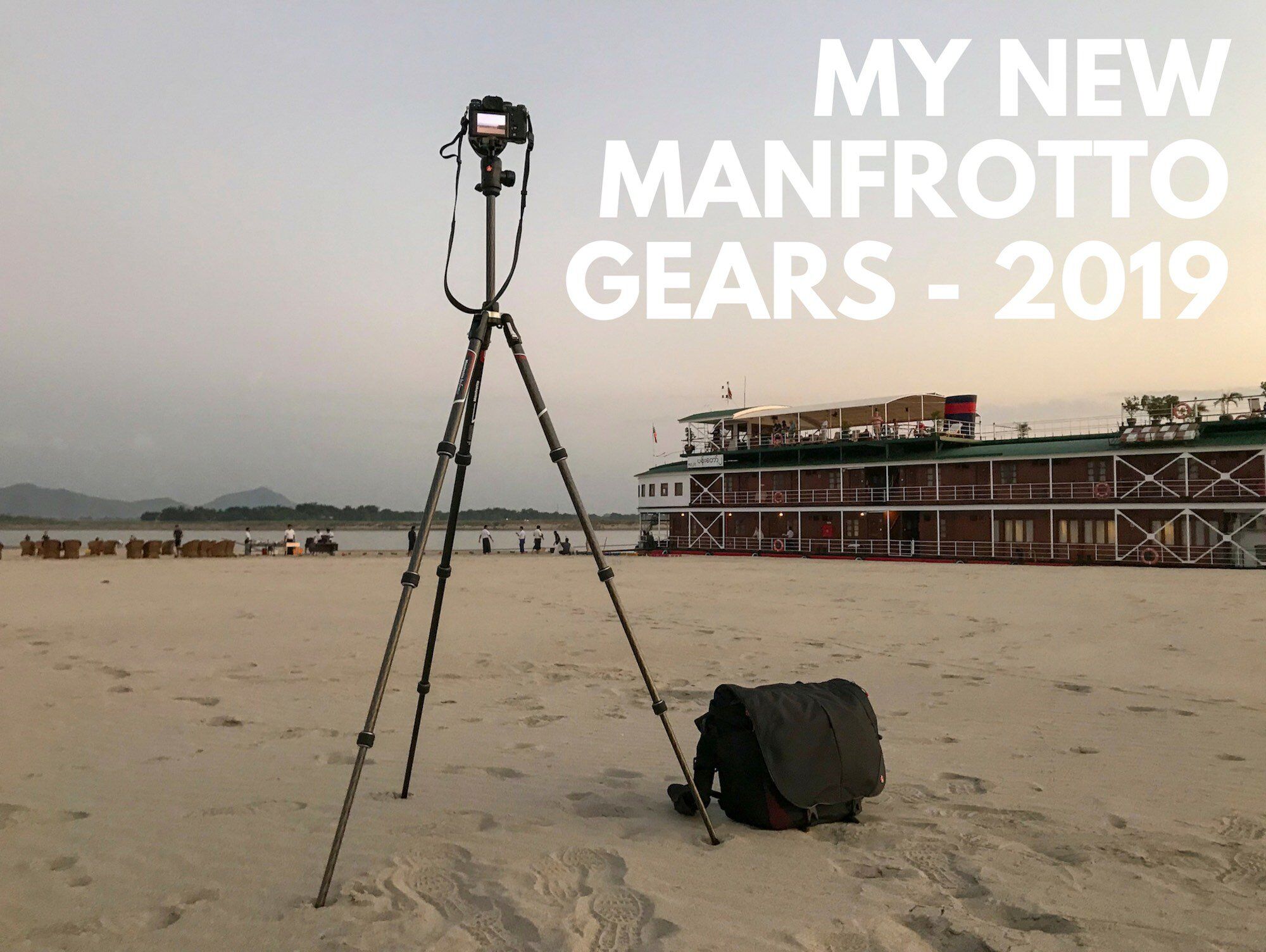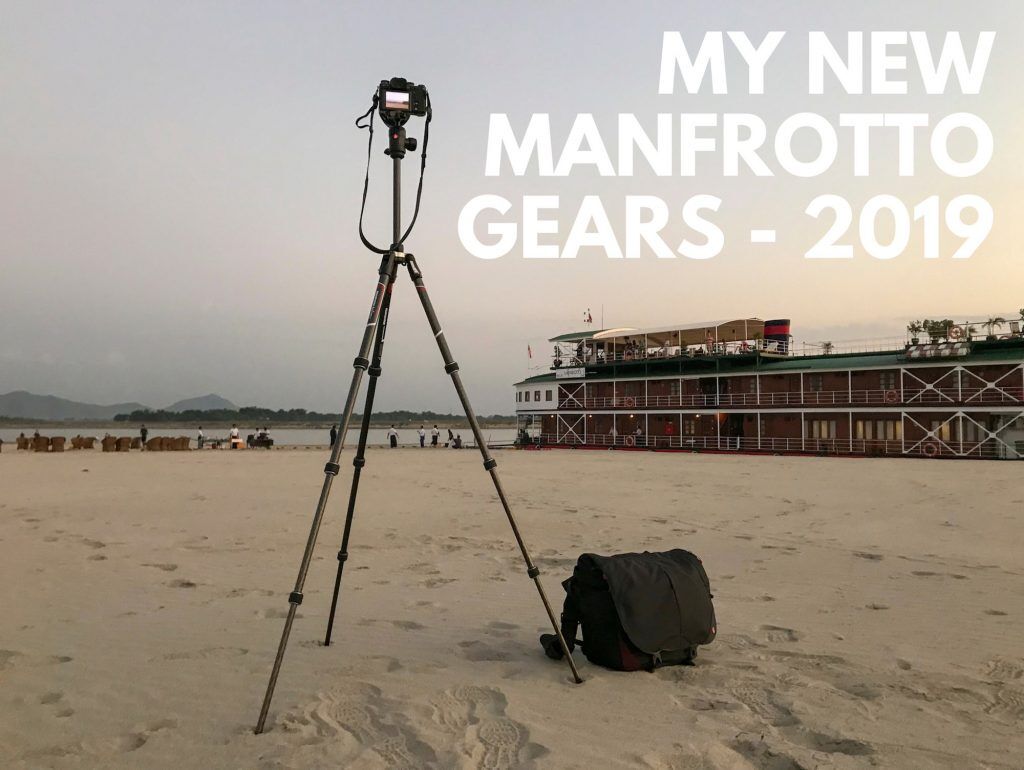 FOLLOW ME EVERYWHERE!
Links and social media:
Instagram: https://www.instagram.com/josejeuland/?hl=en
Youtube: https://www.youtube.com/channel/UCXgyHS55TsEA7YOifSbcf3A
Twitter: https://twitter.com/josejeuland?lang=en
Website: www.josejeuland.com
Blog: https://www.josejeuland.com/blog/
Facebook: https://www.facebook.com/jose.jeuland
COCO Creative Studio: www.cococreativestudio.com
COCO PR & Communications Agency: https://cocopragency.com